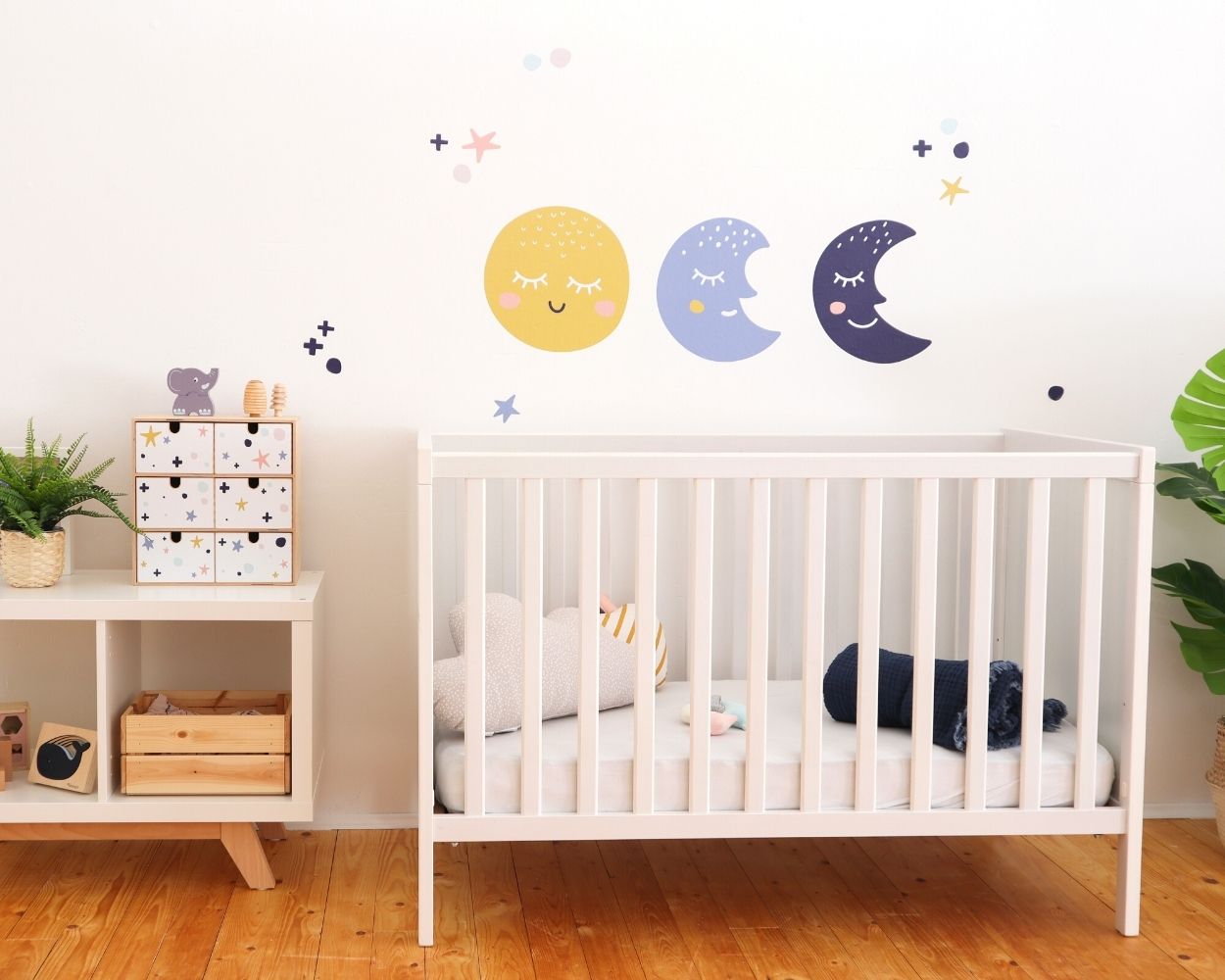 Dreamlike wall design for your baby room
When the baby room is to be furnished, the question of a beautiful wall design and baby room decoration quickly arises alongside suitable furniture. And this is not easy for many parents, as they want to create something very special for their offspring. If you're looking for special ideas that can be implemented quickly and easily, you'll find plenty of choice at Limmaland. With our design decal, it is very easy to design the walls in the baby room individually and personally. Our wall tattoos and sticker sets are easy and quick to apply to the wall and are made of child-friendly materials without dangerous softeners. Later, the decorative elements can be easily removed again and the wall design can be adapted for the toddler or schoolchild quite simply - without the hassle of repainting.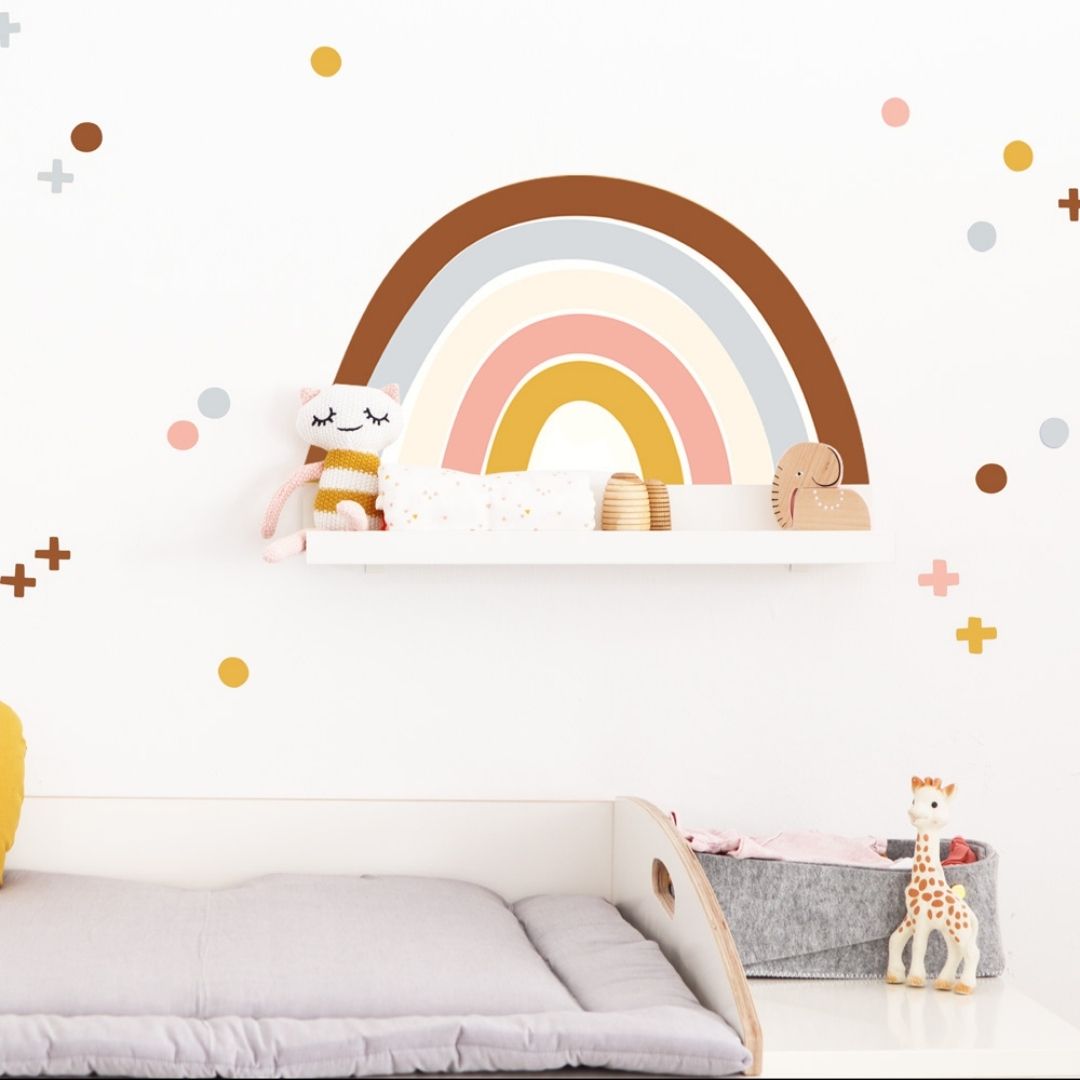 Enchanting wall decoration in the baby room
The decoration makes the baby room complete. And our wall foils are particularly suitable for this! The highlight is that you can combine many motifs with picture rails from IKEA. In addition to decoration, this also creates storage space in the baby room, where favourite cuddly toys and bedtime stories can also find their place. A great effect for wall decoration above the changing unit.
Which colours to choose for walls in the baby's room?
Pastel shades and calm wall colours are ideal for babies' sense of well-being. It doesn't have to be just pink and light blue. A beautiful mint, grey and mustard can also be great combinations in the baby room. Modern combinations that suit both girls and boys are also earthy tones such as sand, camel, olive or rust red.
Materialien für eine kindgerechte Wandgestaltung im Babyzimmer
Alle unsere Designfolien für Möbel und Wände werden in Deutschland hergestellt und entsprechen hohen Qualitätsstandards für Kinder. Dazu gehören:
Kindgerechte Folien ohne gefährliche Weichmacher
Ökologischer Druck
Hergestellt und produziert in Deutschland
Einfach aufzukleben
Rückstandslos ablösbar