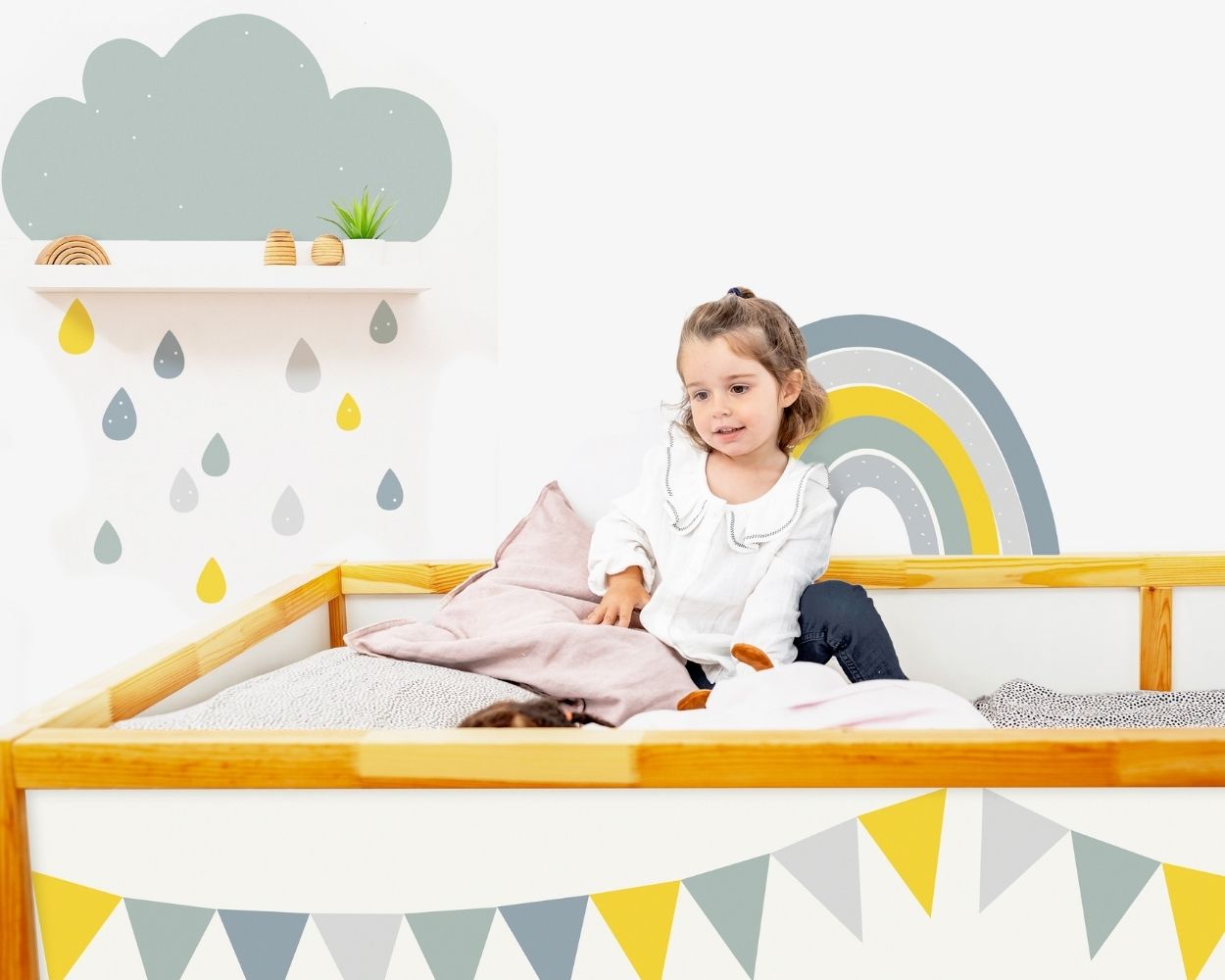 Children's room decoration
With our loving and creative designs, you can create a feel-good oasis in your child's room. And the children's room decoration is quick and easy to implement. Let yourself be inspired by the many possibilities!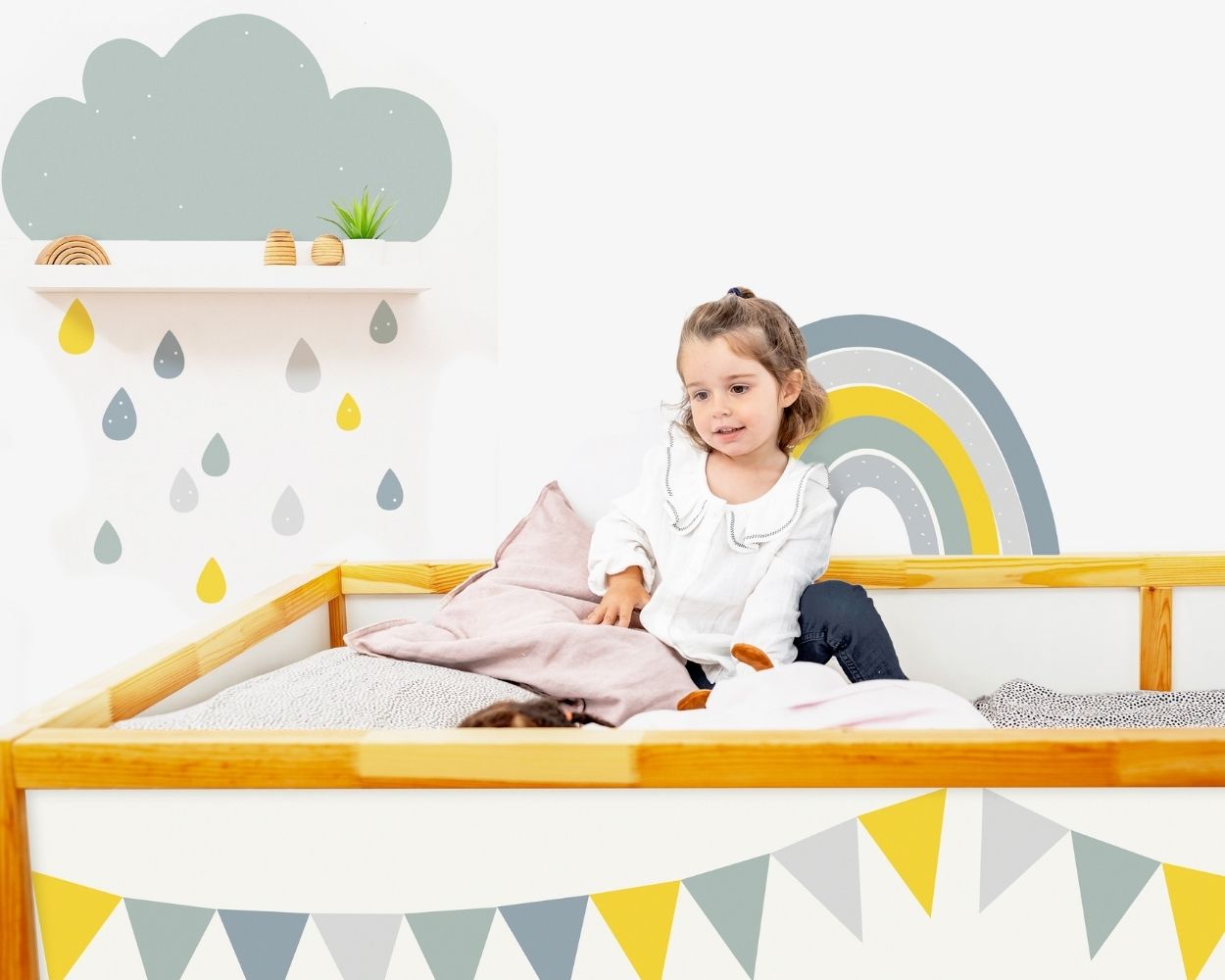 The right nursery decoration for you
Which decoration for the children's room? Only with the right nursery decoration does your child's little kingdom become a real home. Because tasteful decoration gives the room a very individual character and invites you to feel good. Pinterest and Instagram are bubbling over with creative DIY nursery decorations. However, there is often not enough time to copy all the beautiful craft ideas. Here you will find inexpensive and unusual decoration ideas for your children's room that you can easily implement. And without any effort, you can create the most beautiful place for your child to grow up!
Creative children's room wall decoration
Small touches of colour have a big impact! And don't worry, you don't have to be a great artist to decorate your child's room tastefully. With a beautiful wall tattoo in a child-friendly design, you can design the children's room decoration yourself - and it's really easy.
Wall tattoos as children's room decoration
set colourful accents: from subtle shades of soft pink and mint to colourful bright colours
are available in many variations: Clouds, tepees, letters, dots, triangles, rows of houses
can be combined with practical storage options: e.g. wall shelves or coat racks
are also suitable for spicing up pieces of furniture
make it possible to divide the room into zones (e.g. cuddle corner, play area)
can be removed without leaving any residue
Wall decoration in the children's room with IKEA picture strips
The IKEA picture strips are well suited as an addition to the wall stickers. Our adhesive foils for the walls are cut to fit the strips. This way you can pimp a pretty wall tattoo and place other matching decorations on the picture strips in front of it.
Make your own nursery decorations
Children have so much imagination! Let your darlings take part in decorating the children's room: With our custom-fit board foils for different children's furniture, even the little ones can become great artists. A great idea for do-it-yourself children's room decoration that is guaranteed not to get boring.
Individual furniture as children's room decoration
Bright colours encourage creative play. With the right adhesive foils, you can decorate your plain children's room furniture in a colourful way - and create a stylish eye-catcher. You can also transform used furniture into unusual design objects with stylish motifs and give your children's room a personal touch.