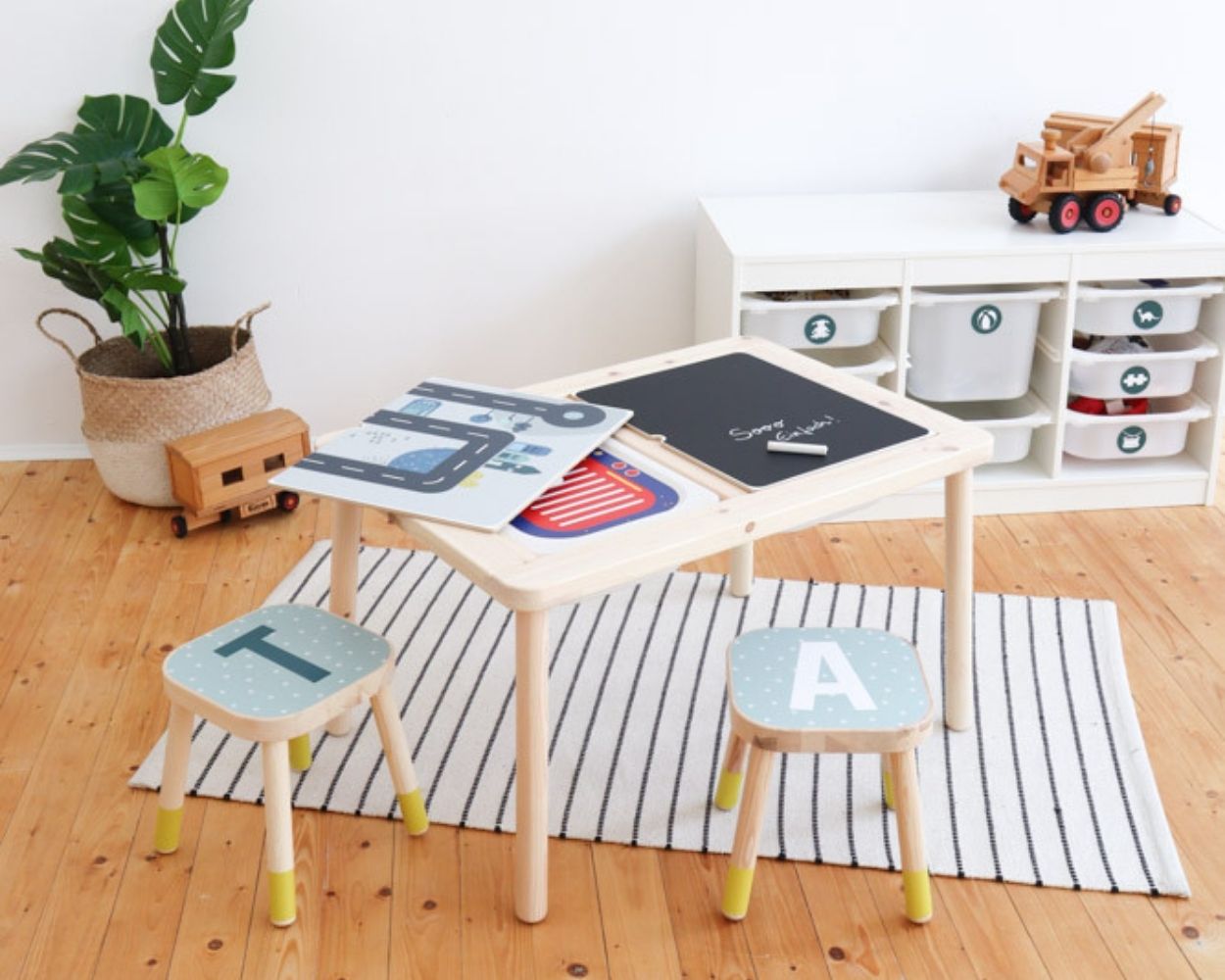 Multifunktionstisch gestalten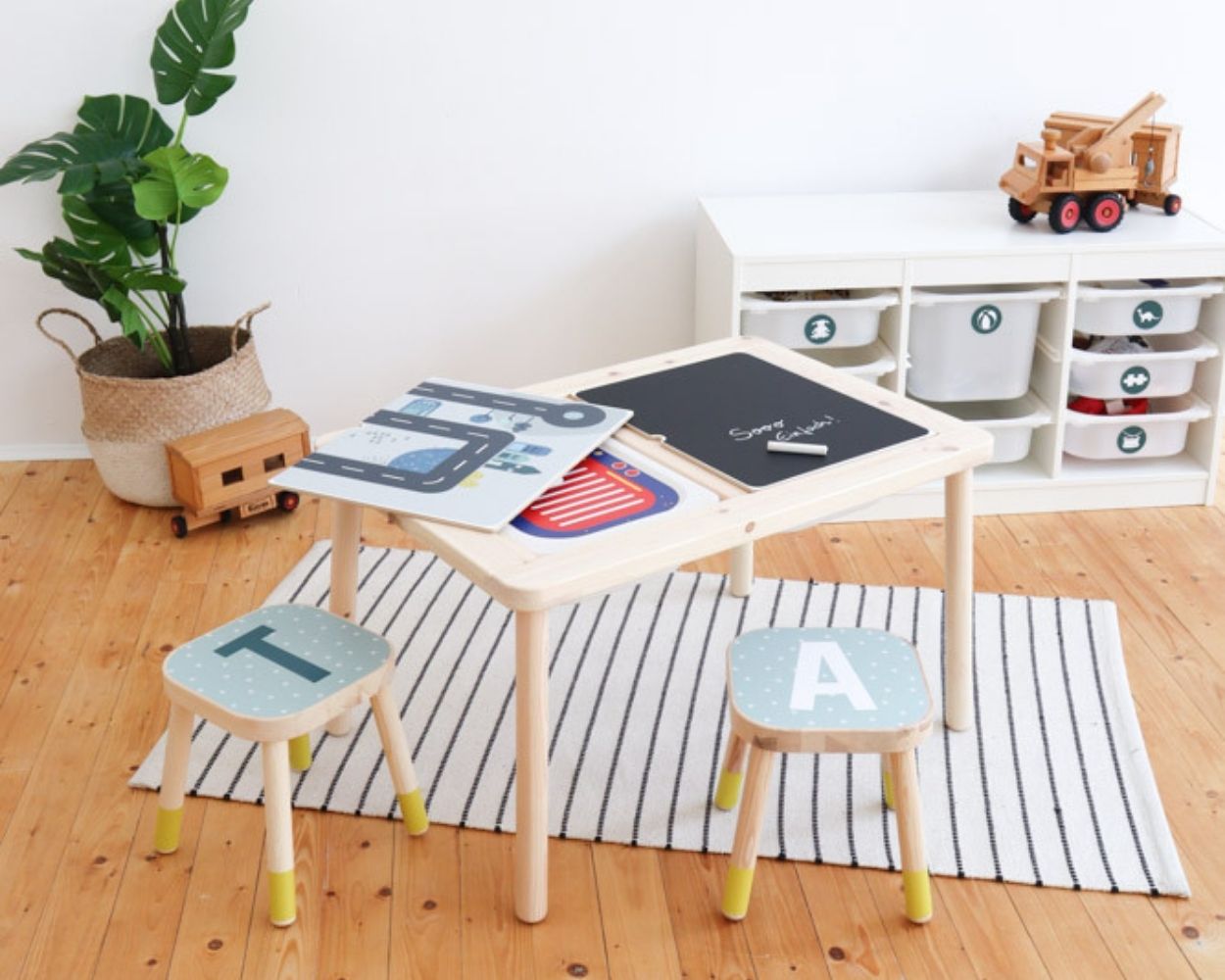 Designing a multifunctional table
One play table, many possibilities! A multifunctional table for children is a great idea. It encourages creative play and is a real space-saver at the same time: it offers storage space for all kinds of toys and other small items. We have collected the best ideas for a homemade multifunctional table in the children's room for you.
Build your own 3-in-1 IKEA play table
The IKEA FLISAT children's table is a true all-round talent. The small table made of beech has cut-outs for the IKEA TROFAST boxes. This provides storage space under the removable tabletop for pens, building blocks etc. The two-part tabletop is simply placed on the boxes and the chaos is gone.
If you cover the reversible table tops and the inset boxes with different design decal, the result is a creative 3-in-1 play table.
Step by step instructions for a multifunctional table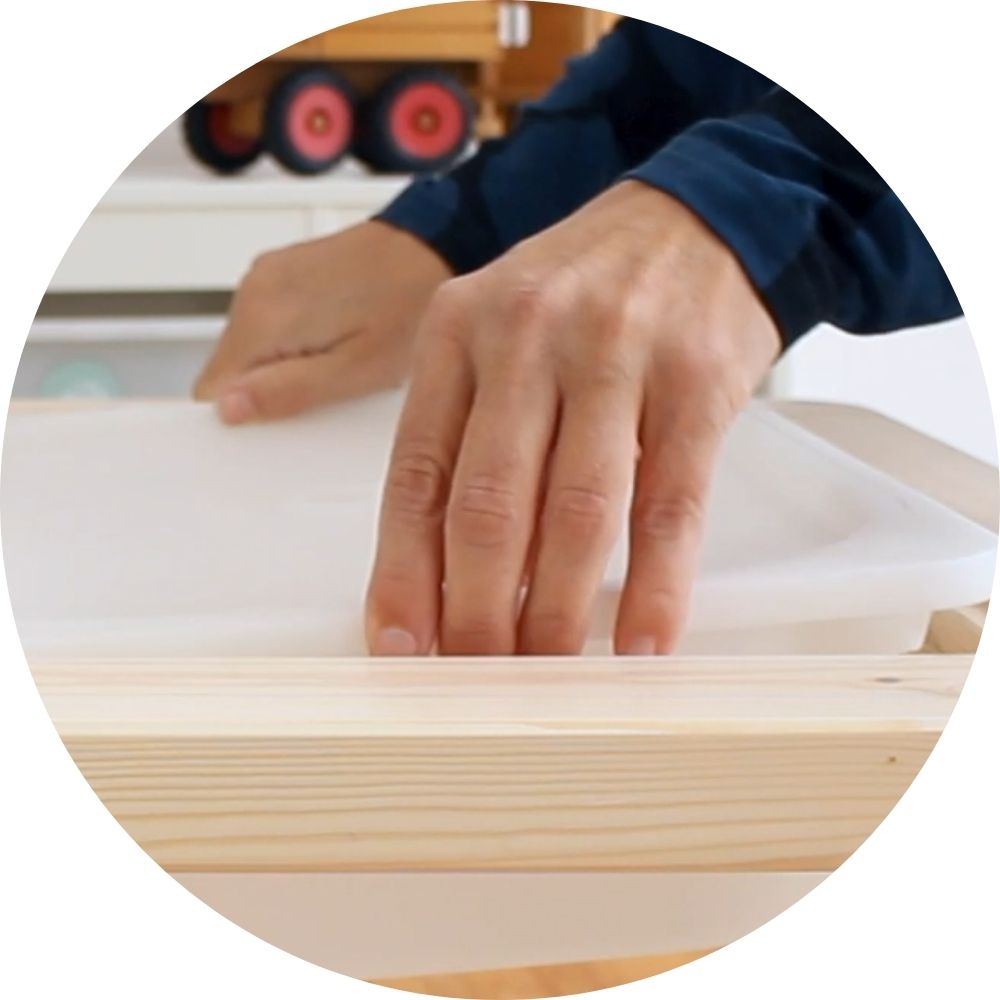 Assembling the IKEA FLISAT
The first step is to assemble the IKEA FLISAT children's table according to the IKEA instructions. You can also insert the IKEA TROFAST boxes into the recesses of the table.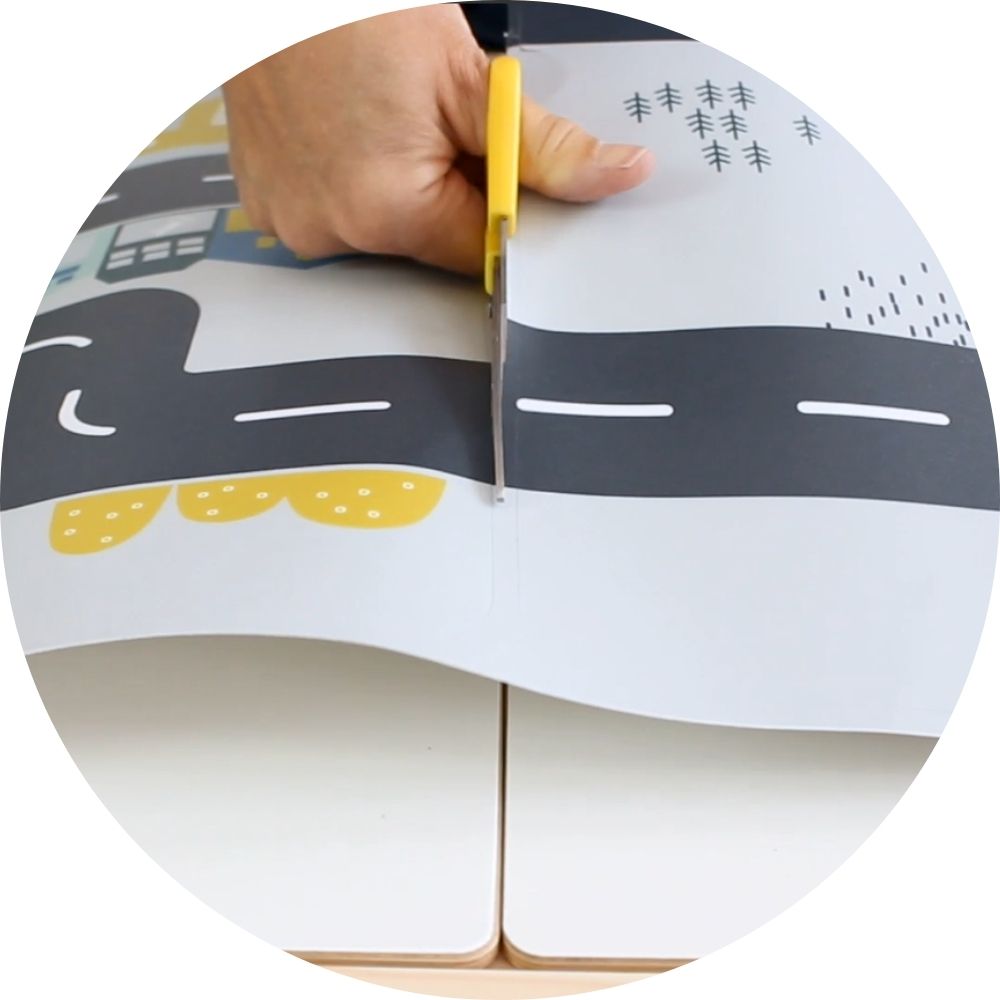 Prepare the foils
To make it as easy as possible to apply the foils, we recommend that you cut the foils along the edges.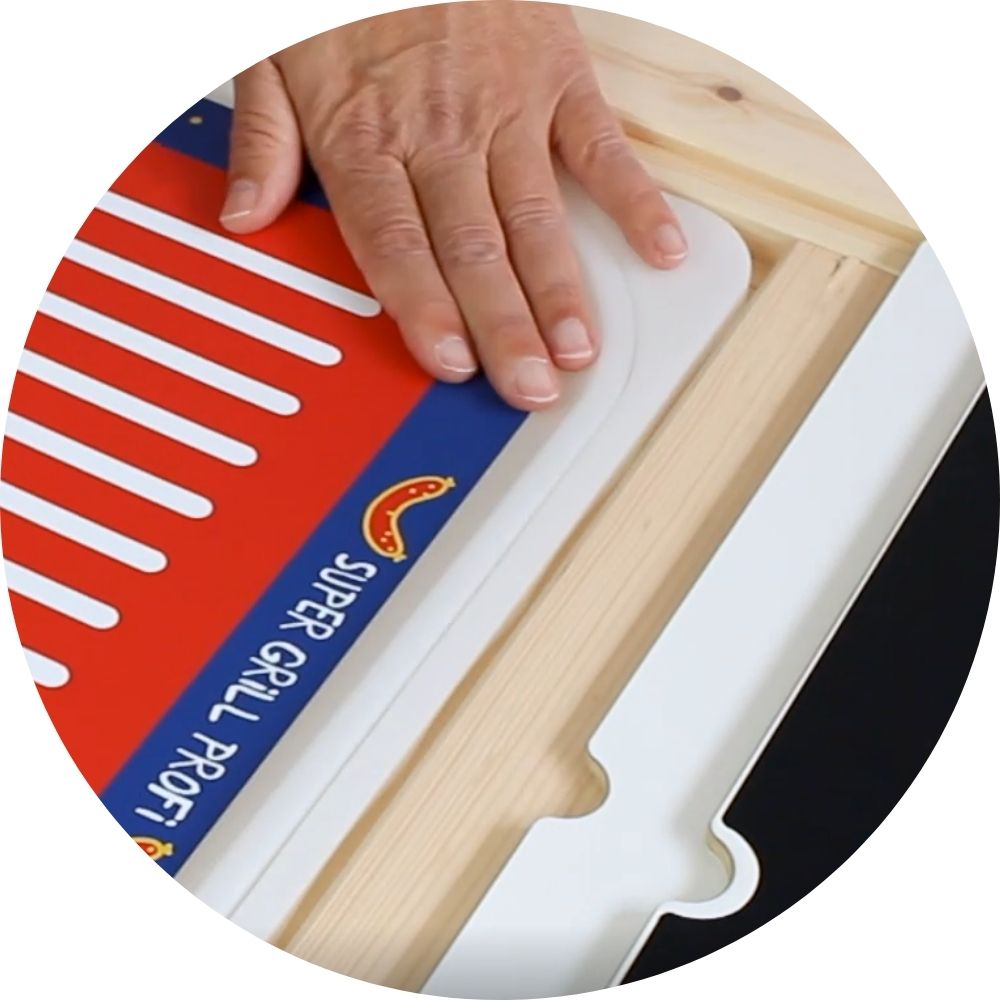 Stick on the desired motifs
Now stick one of your play foils for the IKEA FLISAT table on one side of the two-part tabletop. Turn it over and stick on the second motif. Finally, stick the decal onto the lids of the boxes. Your multifunctional table is finished.
Everything you need for the multifunctional table
Only 3 steps to a 3-in-1 children's table
The multifunctional table for car fans
By the way, the multifunctional table becomes really cool for little car fans when you add a ramp. Because all the little cars can zoom down there in a flash. An IKEA TROFAST shelf or a simple tabletop with the IKEA ALEX shelf as table legs is suitable as a table surface. You can build the ramp yourself from an IKEA MOSSLANDA picture ledge. This is also great for parking. By the way, this is also perfect for parking the many small cars.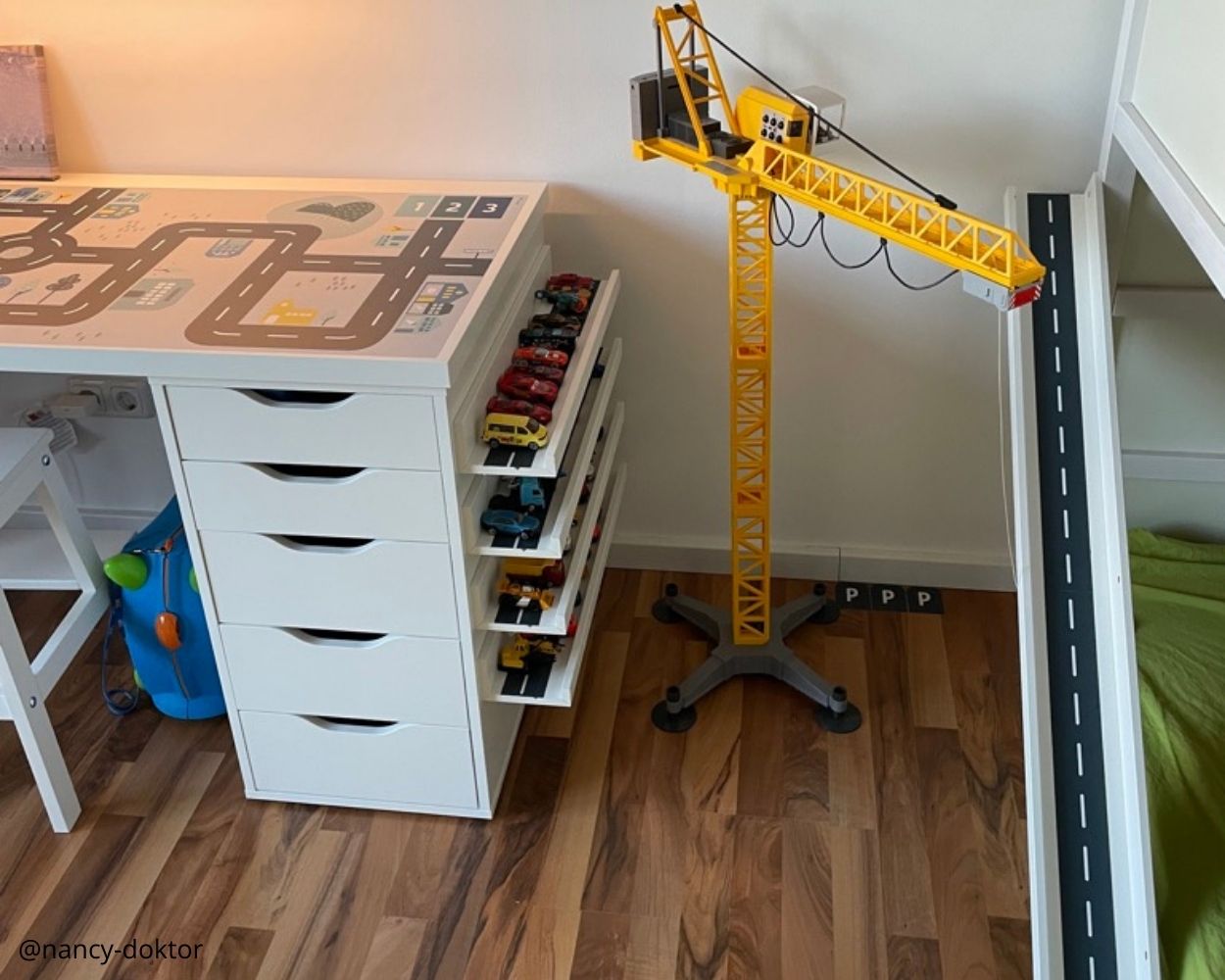 Everything you need for the street table
2-in-1: play table and organisation
With the IKEA shelf from the TROFAST children's series, 2 functions can be combined in one piece of furniture. The practical little shelves offer the perfect surface for creative play foils. If you put 2 of the shelves together, even several children can play extensively from both sides. Under the playing surface are small and large drawer, depending on your needs, for storing toy cars, building blocks and much more.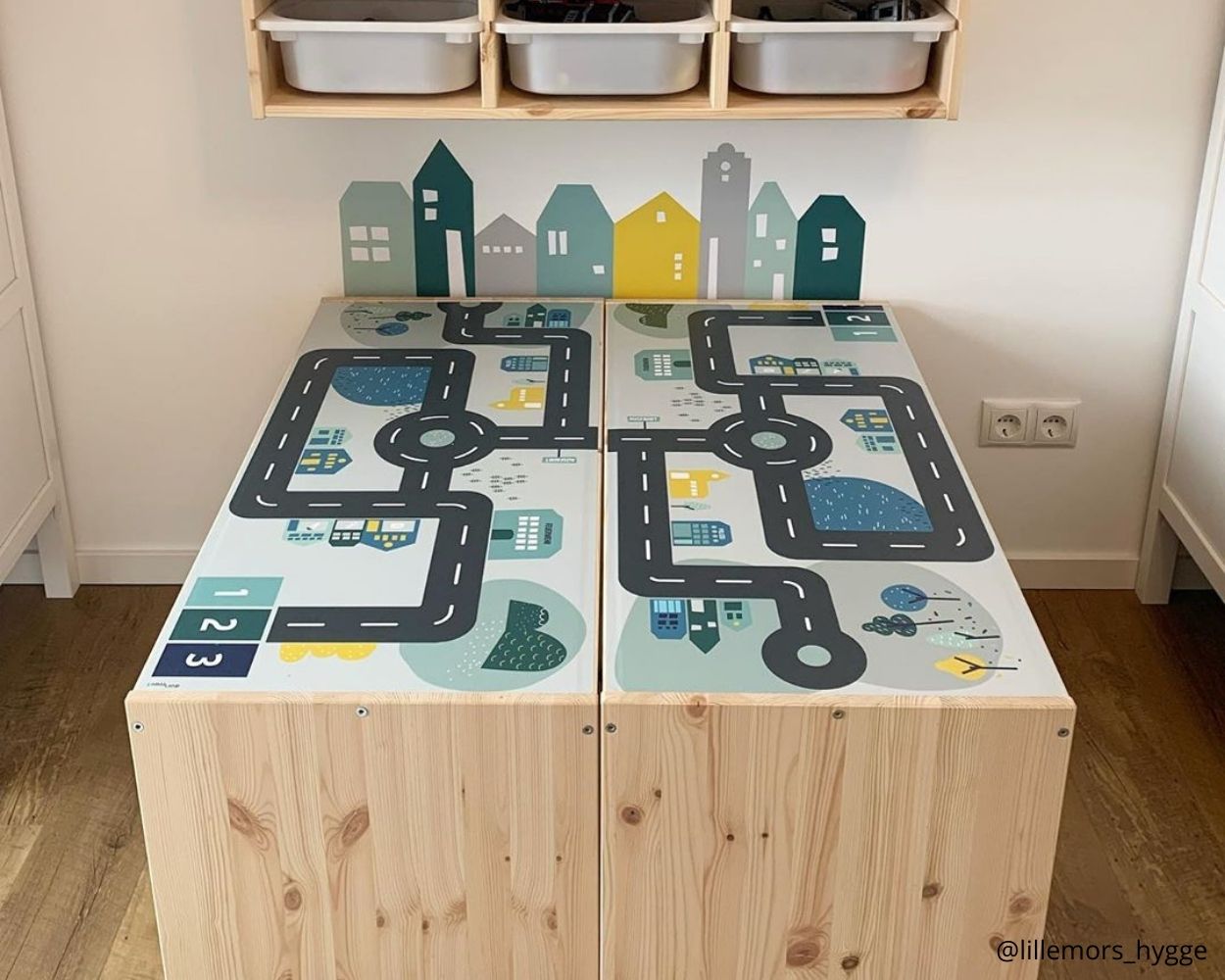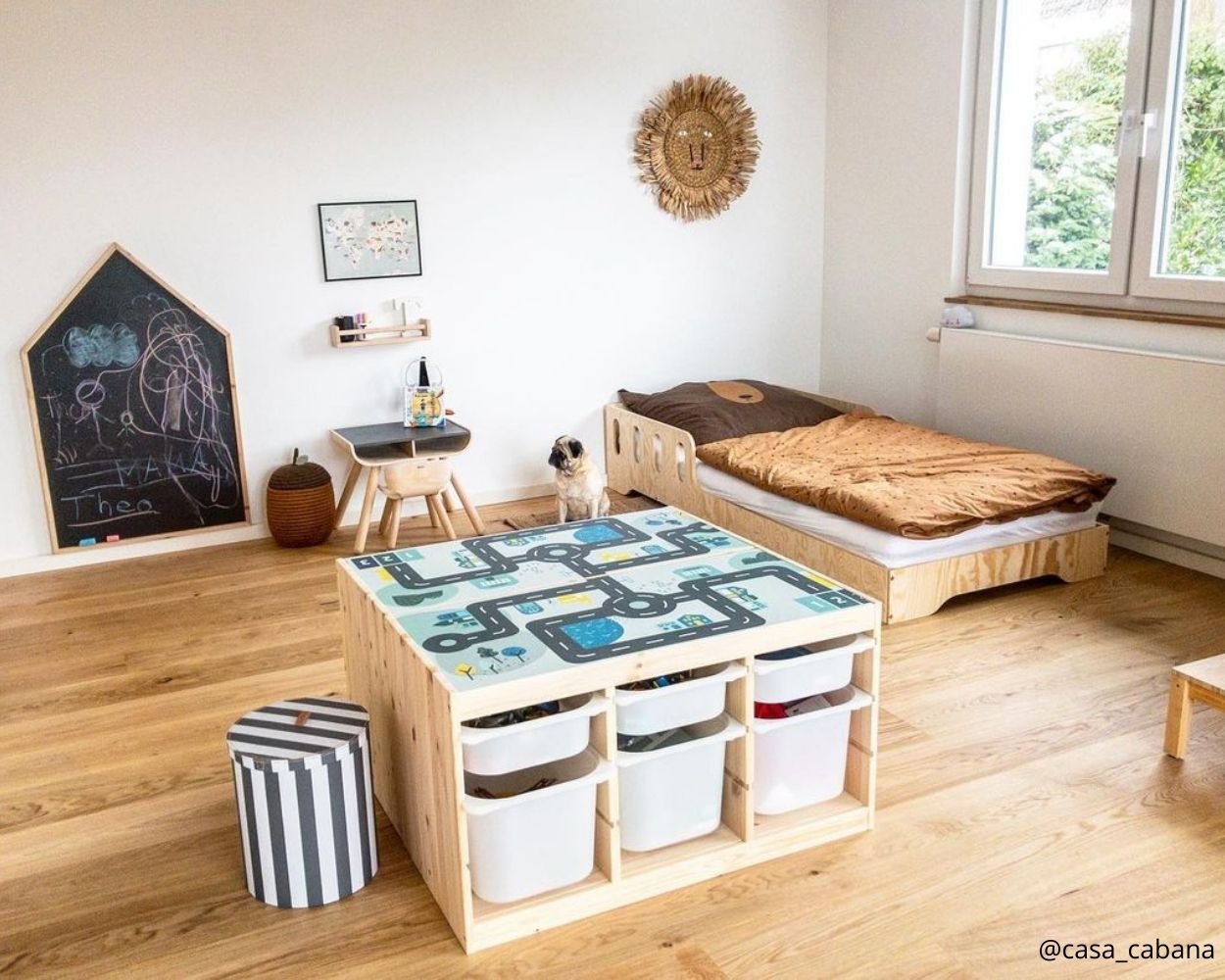 Everything you need for the 2-in-1 tidy table