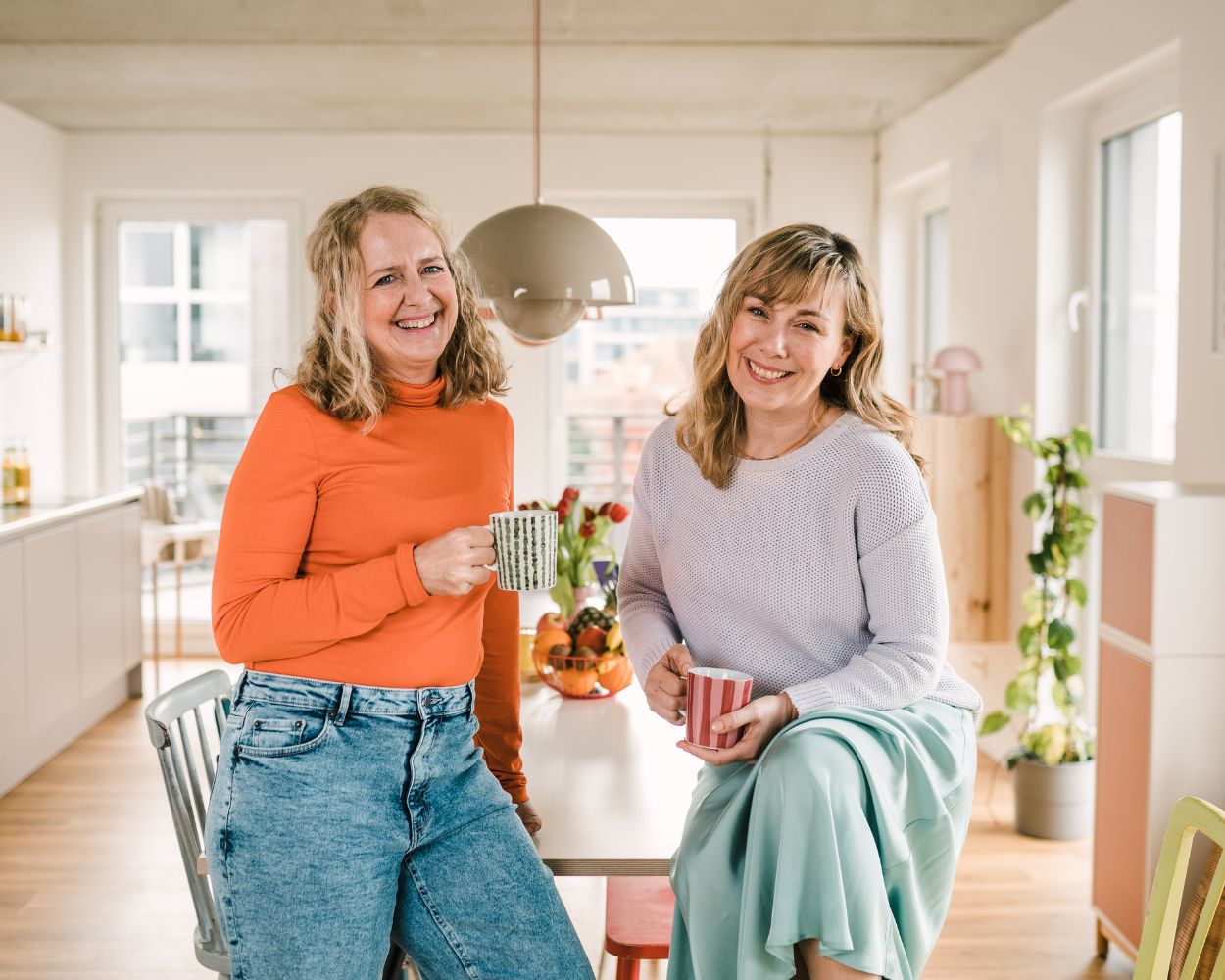 That's us
We are Rabea and Steffi. Two friends who met over 20 years ago at a dance class in Cologne. Rabea was a controller at an international cosmetics company, while Steffi worked as a senior brand manager at Europe's largest telecommunications company. At some point (we can't remember exactly when ourselves), the idea of setting up and founding something of our own matured. To decide for ourselves about the how and why of our work. We were ready for a new adventure, all we needed was the bright idea.
It started with a MALM chest of drawers
You can't look for an idea, it comes to you. This was also the case with the idea for Limmaland. Nine years ago, Steffi was standing in front of her plain white IKEA MALM chest of drawers. Practical, cheap but somehow far too boring - and it didn't really fit in with the rest of the furniture. Together, we thought about how we could upgrade the chest of drawers, searched for ideas on the web and suddenly came across a whole cosmos of people who spiced up IKEA furniture.
We were inspired by how much love and creativity went into the DIYs. There were also already some suppliers on the market who offered customisations for IKEA sofas, kitchens or shelves. Everything for adults - but why was there nothing for children? The simple children's furniture from the Swede is the perfect basis for colourful hacks in the children's room.
And so the idea was born: We develop accessories for IKEA hacks in the children's room.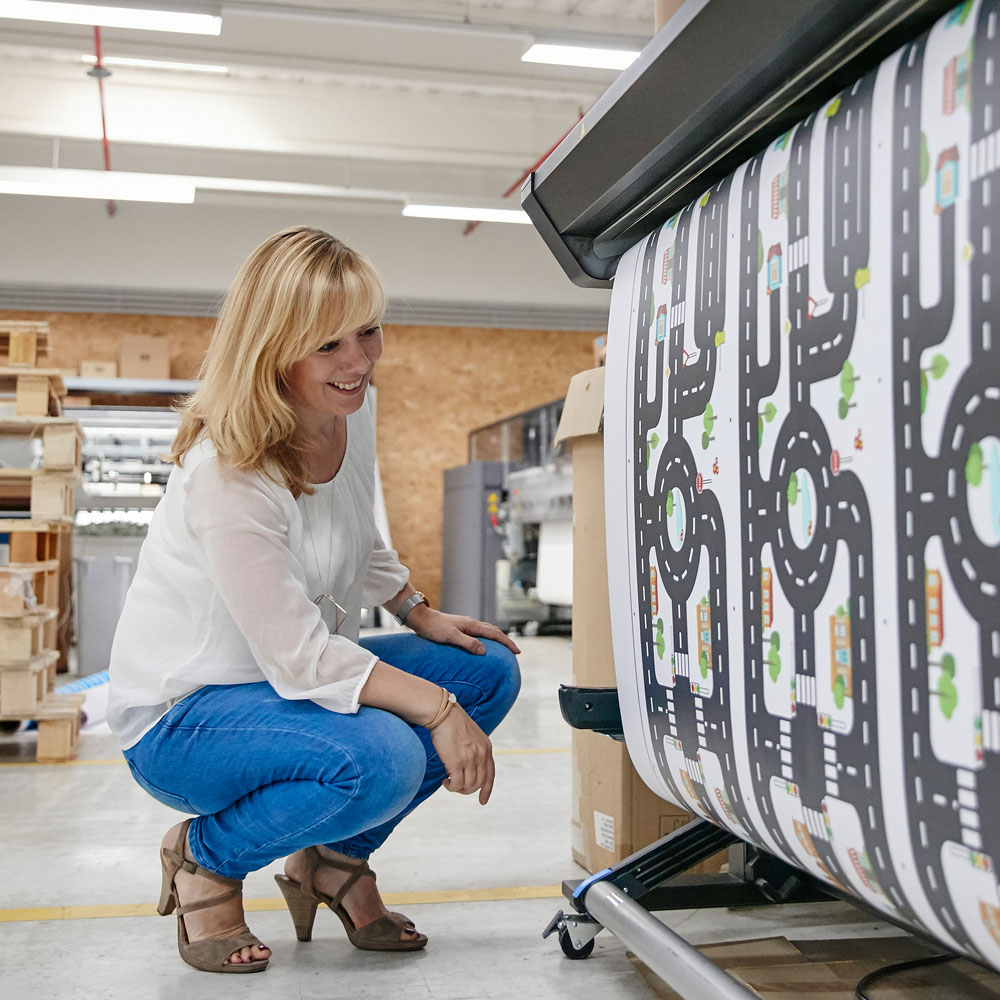 In adhesive fever
Which IKEA piece of furniture does everyone have at home? Sure, the simple LACK side table. And it was precisely for this that our first product was created in 2014: the street play table. Instead of playing uncomfortably on the play carpet on the floor, we wanted to bring the street onto the table. And the perfectly fitting decal came into play - and with it numerous ideas for a creative children's room. Since the beginning, the decal for IKEA play kitchen has been one of the most popular products in Limmaland. Most of you get to know us when looking for a children's kitchen idea.
However, when the first adhesive products were ready, we still lacked a name.
Our good friend Svenja laid the foundation by throwing "limma" into the room, which means "glue" in Swedish. And out of that we made Limmaland. It was just perfect. A short time later, Svenja became one of our first Limmalanders.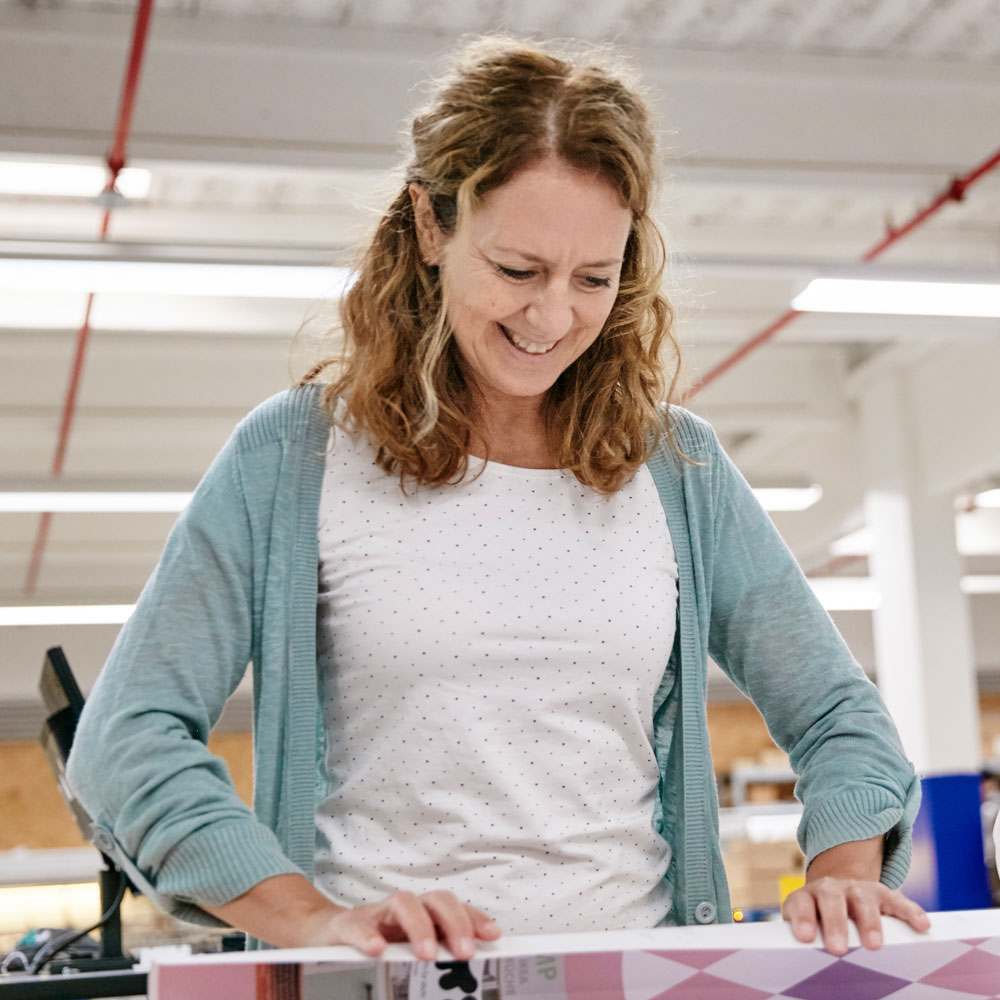 The journey through Limmaland
Today, 8 years later, Limmaland has grown from a start-up to a company. An exciting journey in which we have laughed a lot (sometimes at ourselves) and cut our teeth on some things. In addition to our beloved decal, products made of different types of wood, fabrics, leather and silicone have moved into our shop - a portfolio of currently more than 500 products. The most diverse IKEA furniture is embellished, optimised and transformed with clever accessories. We are proud of over 100,000 Limmaland orders, which have already transformed numerous children's rooms. And we are excited to see where the Limmaland adventure will take us in the future.
The people at Limmaland
The team now consists of 9 wonderful people from Limmaland, with whom we have built up a creative workspace in the middle of Cologne-Ehrenfeld. This is where ideas are forged, handicrafts are made and shoots are taken. And we often come up with the best ideas at the long table during our lunch break together!
For production and logistics, we have a great partner in Germany with whom we maintain a friendly relationship.
Everything at Limmaland happens under our own steam - we have no investors and, by the way, we don't belong to IKEA. From the idea to your home, we work together to create a wow experience for young and old in the children's room.
Clever. Simple. Lovingly.