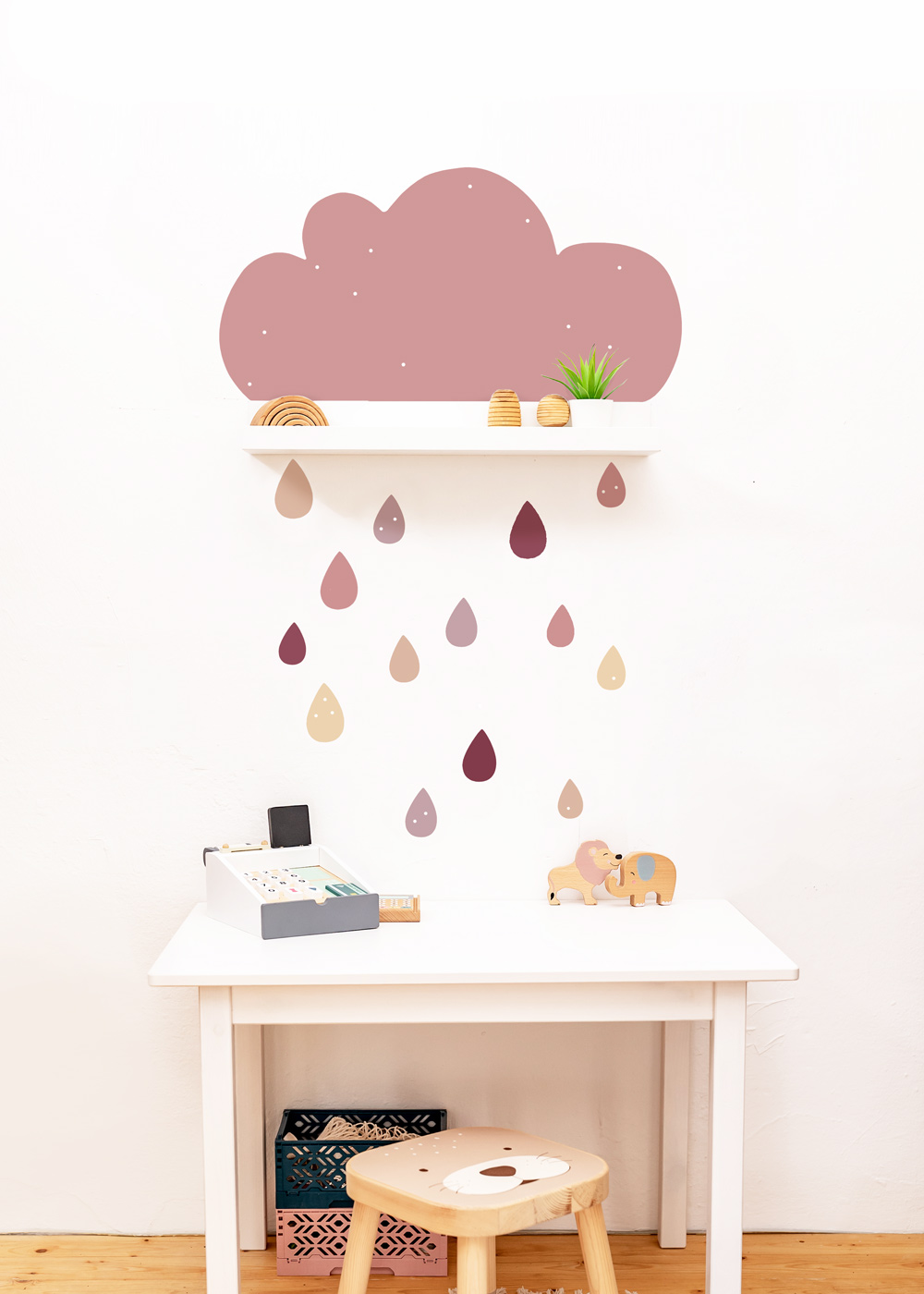 Children's room ideas with IKEA MOSSLANDA
The IKEA picture ledge MOSSLANDA is a real all-rounder. Countless walls are adorned with MOSSLANDA picture ledge, which only entered the IKEA range under this name in 2015. Previously, the well-known picture ledge was found under the IKEA RIBBA series. Photos, pictures and pretty decorative objects always find a good place on picture ledge. There are also many creative IKEA hacks that show you what else you can do with picture ledge. We have so many IKEA picture ledge ideas!
Matching wall stickers for the MOSSLANDA picture ledge
A beautiful baby and children's room should radiate peace and warmth. That's why we at Limmaland have designed beautiful wall stickers for the IKEA picture ledge. The trendy colours and simple shapes in Scandinavian design create a cosy atmosphere. Our design decal for walls are designed exactly to fit your IKEA MOSSLANDA hack. And with it, we offer all parents an easy DIY option that can be implemented in the baby or children's room in just a few minutes. With the ideas from Limmaland, anyone can create a special baby or children's room. So, a MUST for every DIY and IKEA lover! We have numerous motifs for your IKEA hack with the MOSSLANDA picture ledge in different colour variations in the shop, which are also a nice gift idea for birth.
What is on the picture ledge in the children's room?
At IKEA, the MOSSLANDA is considered picture ledge - so framed pictures are placed on it. But in the children's room, you can use the bar in even more ways. Not only pictures, but also books, cuddly toys and even Tonie figures find their place on the MOSSLANDA hack. You can be very creative with the picture ledge in the children's room. With the perfectly fitting adhesive foils for furniture and walls from Limmaland, your IKEA hack with the MOSSLANDA picture ledge will become an absolute highlight in your child's room!
IKEA MOSSLANDA Hacks in the baby room
And the popular MOSSLANDA strip also cuts a great figure with the very little ones. In the baby room, you can also hang the picture ledge wonderfully above the changing unit and store various utensils there. In addition, the colourful wall design can provide distraction for little adventurers, and you can go through the nappy-changing process in peace with the help of your IKEA MOSSLANDA hack. The wall stickers turn every child's room into a stylish realm for children. In combination with the matching small stickers, everyone can get a little creative themselves and place them according to their own taste. Always looks great! In no time at all, your IKEA picture ledge MOSSLANDA not only provides storage space for books, cream jars and photos, but also creates a great eye-catcher in the room! Our fluffy clouds are the classic among the IKEA MOSSLANDA hacks. In white on a coloured wall or in coloured tones on a white wall. All variations give your children's room a cosy atmosphere. Simply to feel good and dream!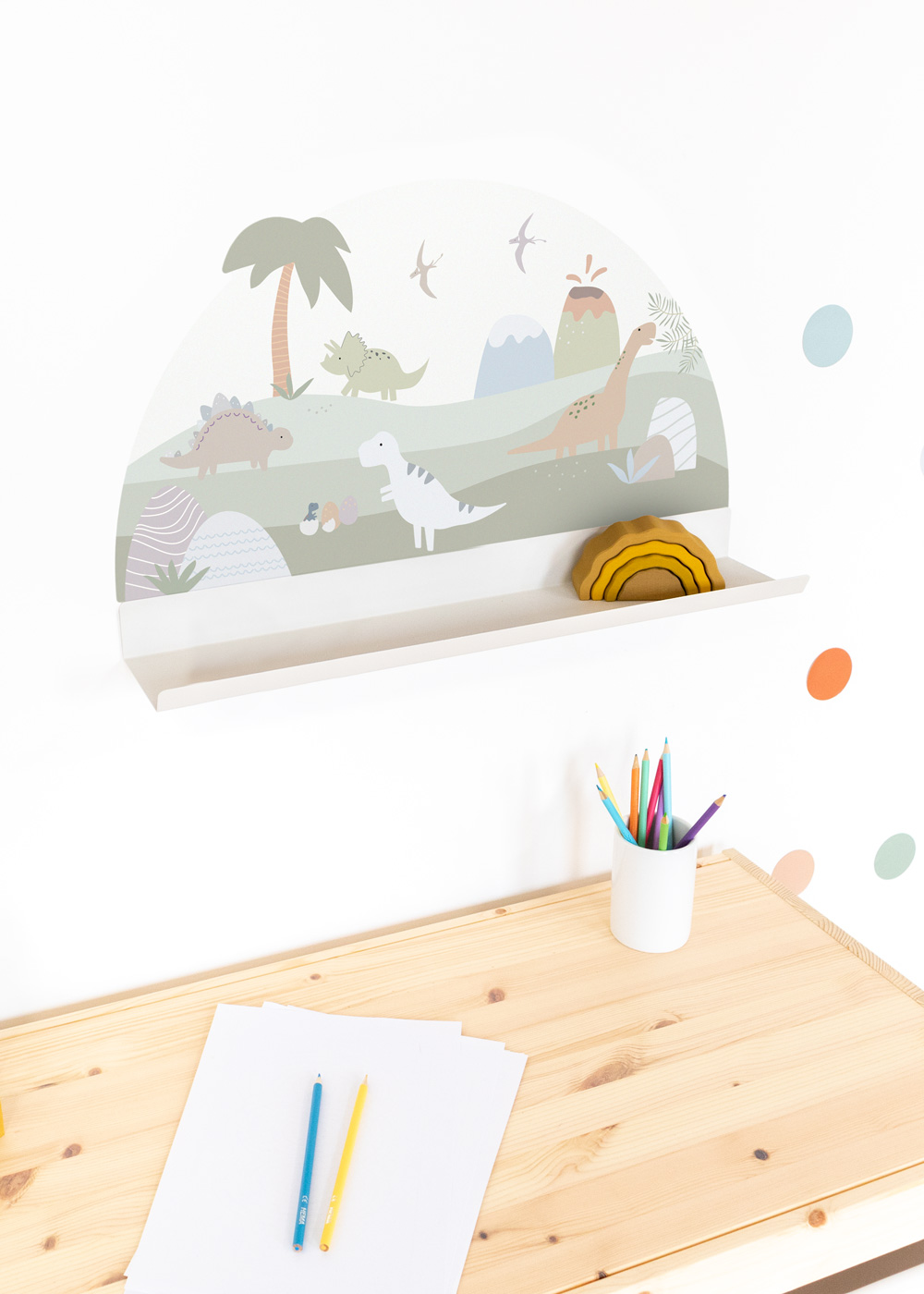 IKEA Hacks with the MALMBÄCK picture ledge
The picture ledge MALMBÄCK made of metal is so versatile. And not only in the living room, but especially in the children's room! We show you what's so special about the picture ledge and what you can do with it.
What's special about the MALMBÄCK picture ledge
The picture ledge made of steel has one very decisive advantage: you can attach magnets to it that won't fall off! And as fans of the Tonies, we think that's particularly great. Because the little sound figures have the perfect place on the IKEA MALMBÄCK.
Children's room ideas with the IKEA MALMBÄCK picture ledge
We at Limmaland believe that colours make life more colourful! And also the children's room. That's why we have beautiful design decal for you, which fit your IKEA MALMBÄCK picture ledge exactly. With wall decal in your favourite design, you can turn the simple mini shelf into a real eye-catcher and brighten up your child's room. Especially if you use it as a Tonie storage, you have a colourful and special place for your little friends.
Perfect storage for Tonies: the IKEA MALMBÄCK
Do you also have a Toniebox at home? We from Limmaland are big fans! But we don't want to hide the cute figures in drawer. With a very simple IKEA hack, you can create a stylish and practical storage option. The IKEA MALMBÄCK picture ledge is made of steel, so the magnetic figures can easily be attached to the bar from all sides. With a flick of the wrist, the Tonies are even enthusiastically returned to their place. And it looks pretty too!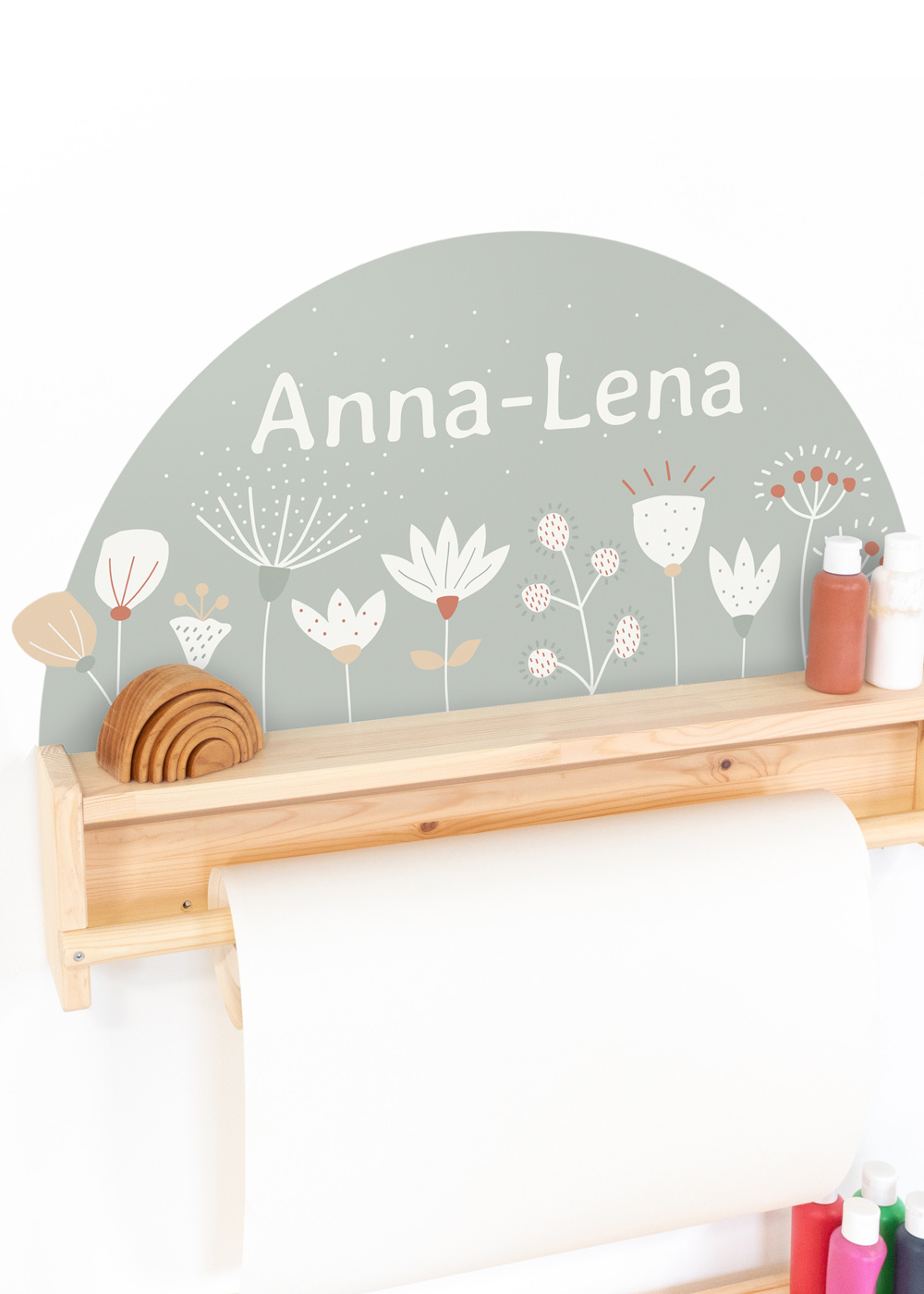 IKEA FLISAT Wall Shelf with Paper Roll
The dream for little artists is the perfect painting table with colourful pens and endless paper roll! And you can easily make it come true with the FLISAT wall shelf and the MALA paper roll from IKEA. The IKEA hack for little artists is especially decorative with the matching wall stickers from Limmaland. Who wouldn't want to get creative right away?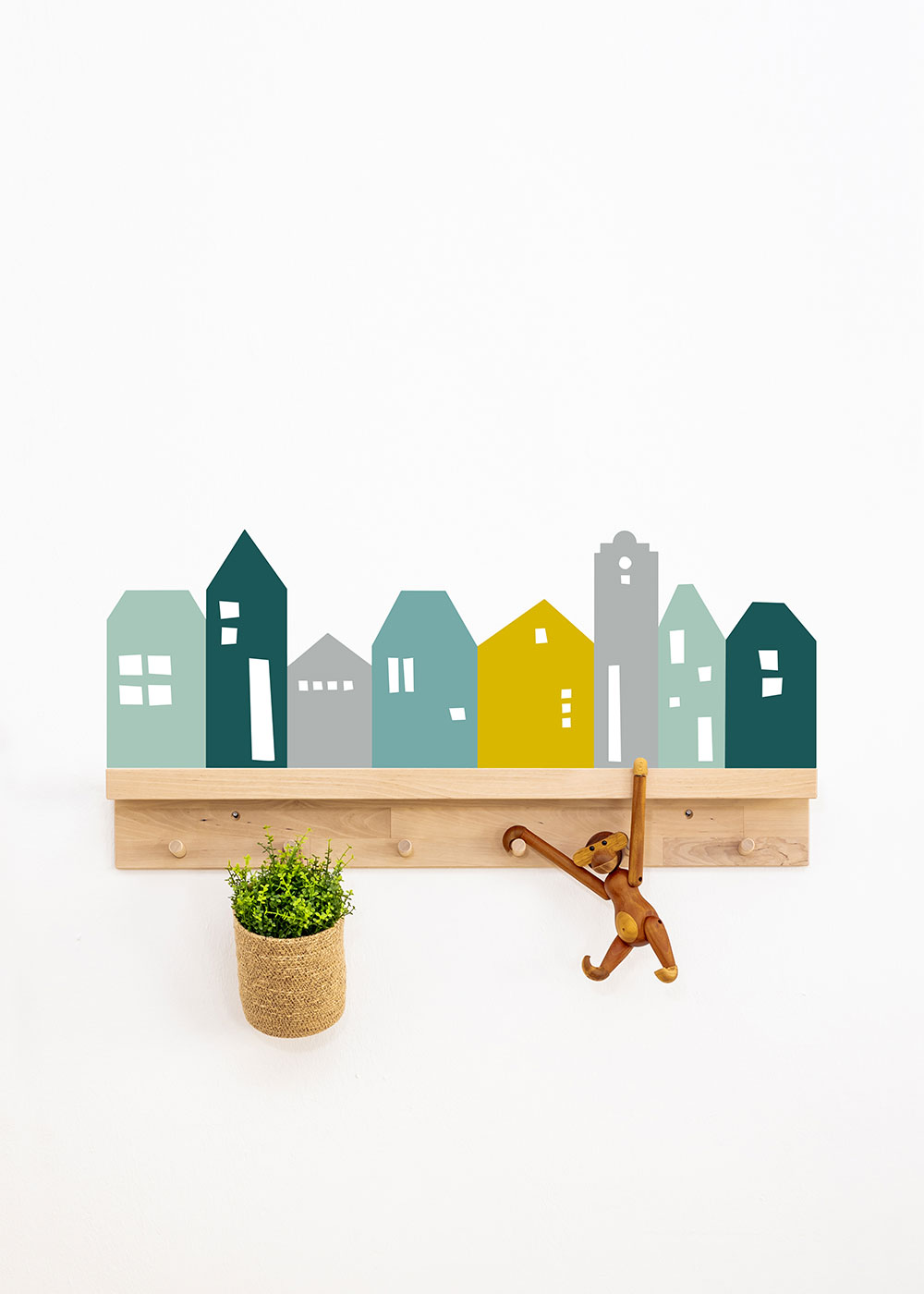 IKEA Hacks with the MÅNSARP picture ledge
picture ledge and wardrobe in one: turn the practical MÅNSARP bar into an eye-catcher in the children's room!