Accessories for IKEA children's shelves
Shelves are not only a practical storage solution. At the same time, they are also a wonderful option for decoration in the children's room. IKEA shelves are an excellent basis for creative hacks. We would like to give you all the tips and tricks for IKEA shelves in the children's room.
IKEA picture ledge as shelves in the children's room
For books, small toys, dolls, Tonies and more, the picture rails can be transformed into great IKEA children's shelves with a few accessories. The IKEA picture rails are very narrow, but they don't take up much space and still offer enough room for storage on the wall.
The Limmaland
wall stickers
are the perfect addition and turn the picture rails into a creative IKEA children's shelf. You can choose your favourite stickers for your shelf from many cute and child-friendly motifs. With our adhesive foils, your IKEA children's shelf becomes a real eye-catcher in your child's room. A very special individual piece for your little personality and a beautiful place for favourite pieces. All you have to do is decide whether it should be placed above the cot, the changing unit or somewhere else so that everyone can admire it when they enter the room.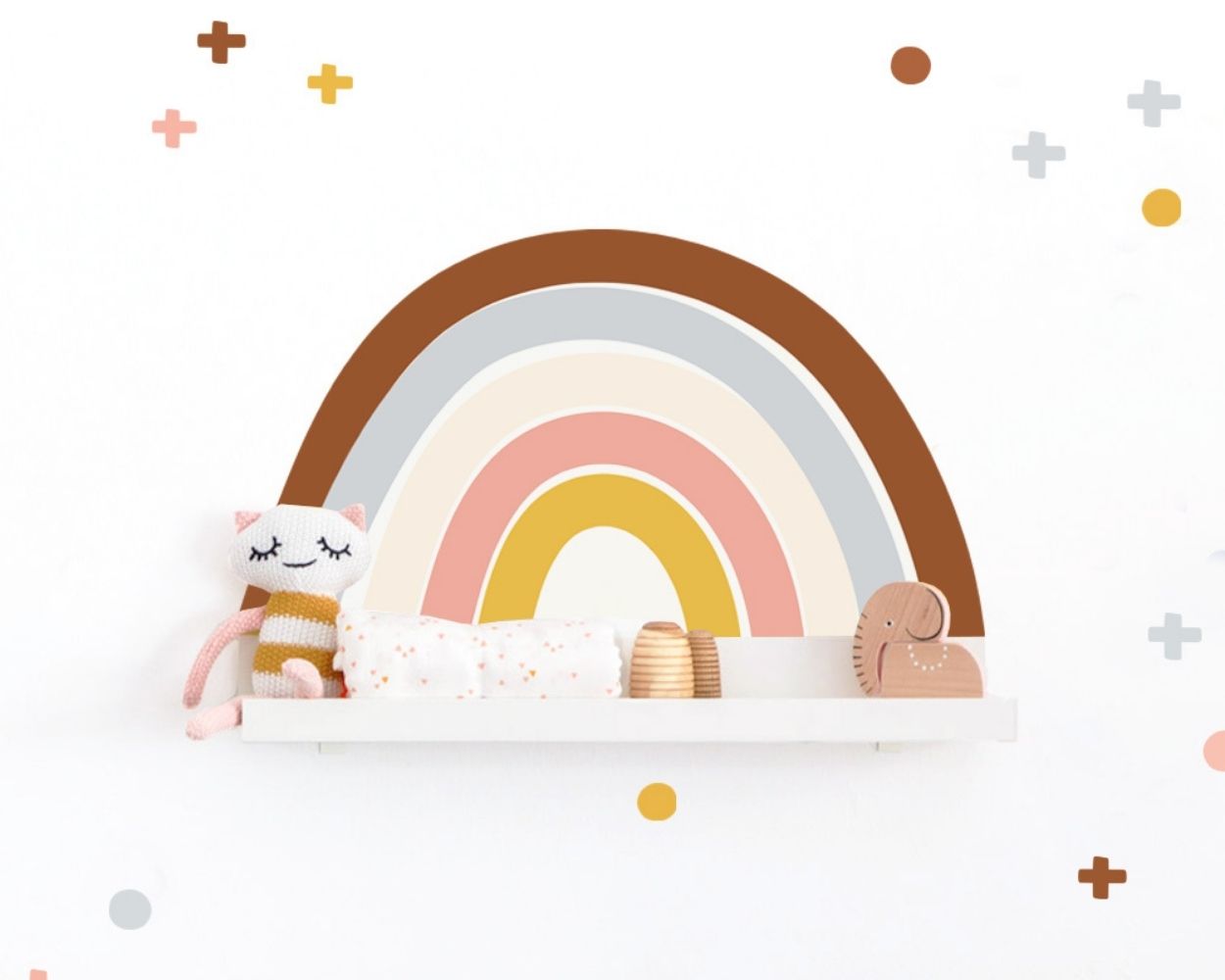 The most frequently asked questions about children's shelves
Which IKEA shelf is suitable for the children's room?
IKEA has a huge range of shelves. Some, like the IKEA TROFAST shelves, are specially designed for use in the children's room. The removable colourful boxes are great for storing all kinds of bits and pieces. But our favourite Swede has much more in store than the IKEA children's shelves we know from the nursery department. The classic IKEA KALLAX or IKEA BILLY are also ideal as children's shelves thanks to a large selection of accessories. Picture rails or even the small BEKVÄM spice racks can also be transformed into decorative and practical shelves for the children's room with a little skill. With a little imagination, you can create individual IKEA children's shelves.
Can I turn the IKEA children's shelves into play table?
Not only the inside of IKEA shelves is practical for the children's room. The surfaces of KALLAX and co. are the ideal basis for a playing surface. With Limmaland adhesive films, you can conjure up individual children's shelves from simple IKEA furniture, including play table. Play on top and then stow everything away in the IKEA children's shelf. Choose from many different motifs to create the perfect play world for your little ones.