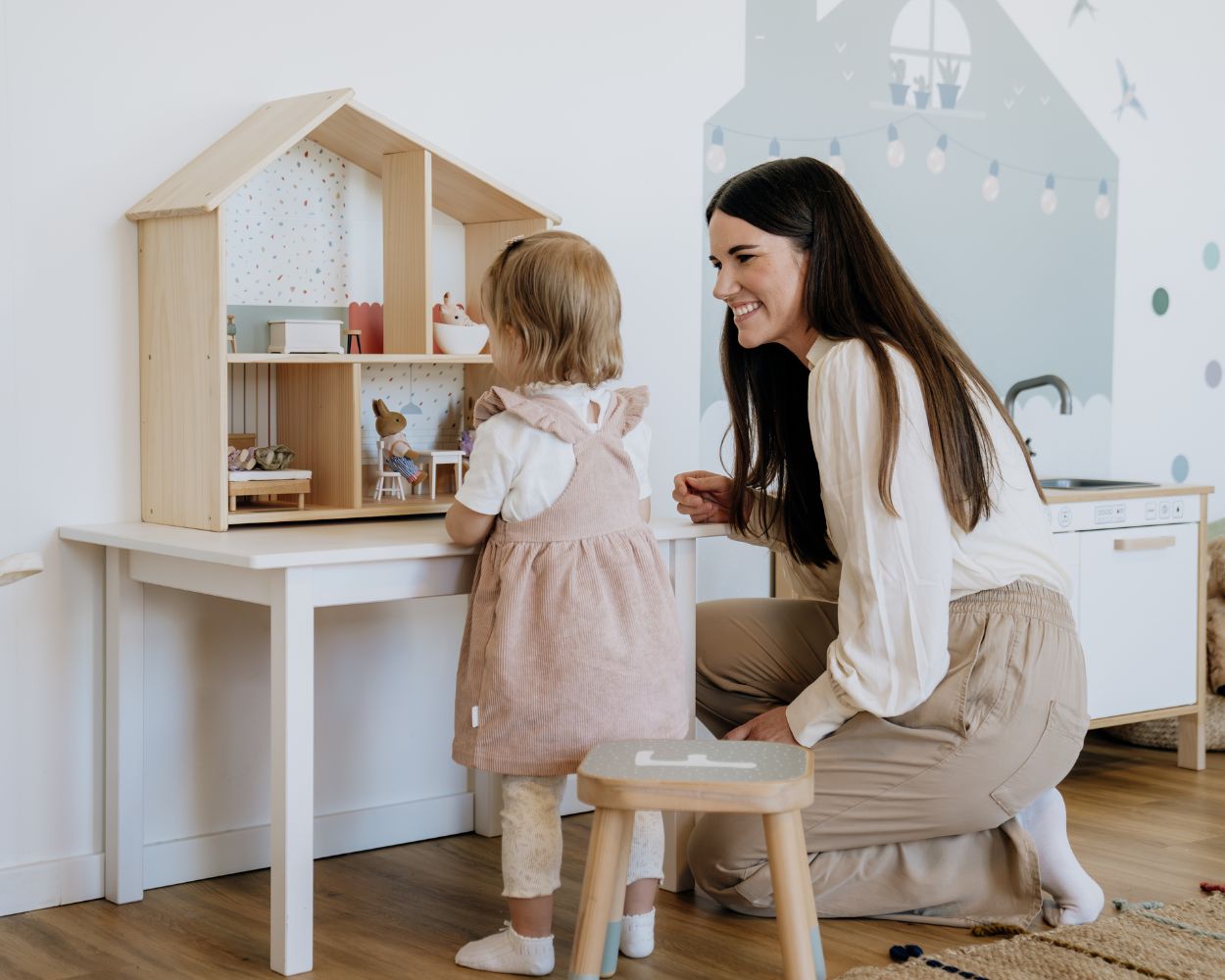 11 IKEA hacks with the FLISAT children's series
The FLISAT children's series by IKEA convinces with clear lines and natural wood. Do you also have a beautiful piece of furniture from the FLISAT series in your children's room? With its particularly simple design, the furniture is ideal as a basis for unusual IKEA hacks. And you don't even have to go to great lengths to create an individual design for the children's furniture series. We have put together the best ideas for you!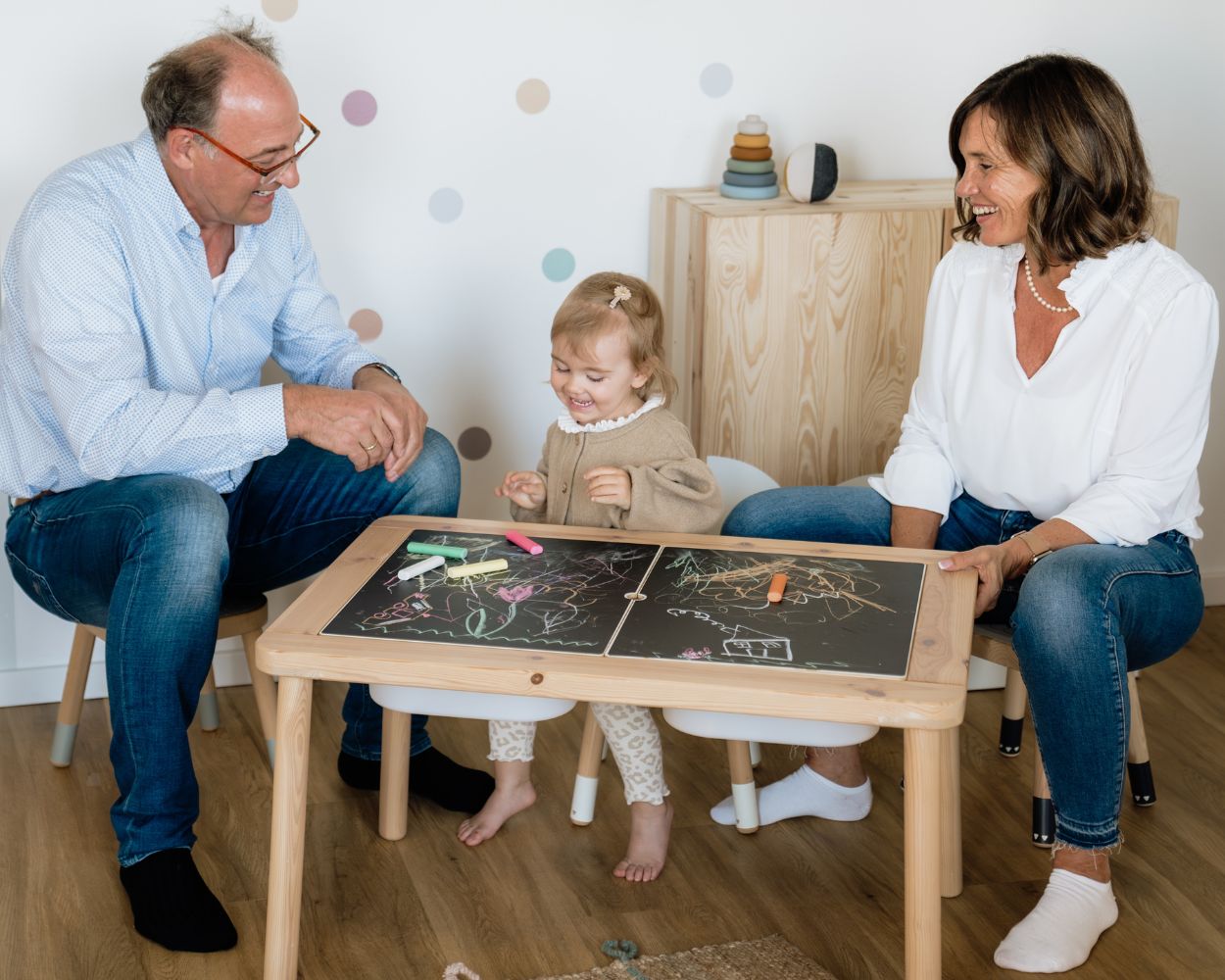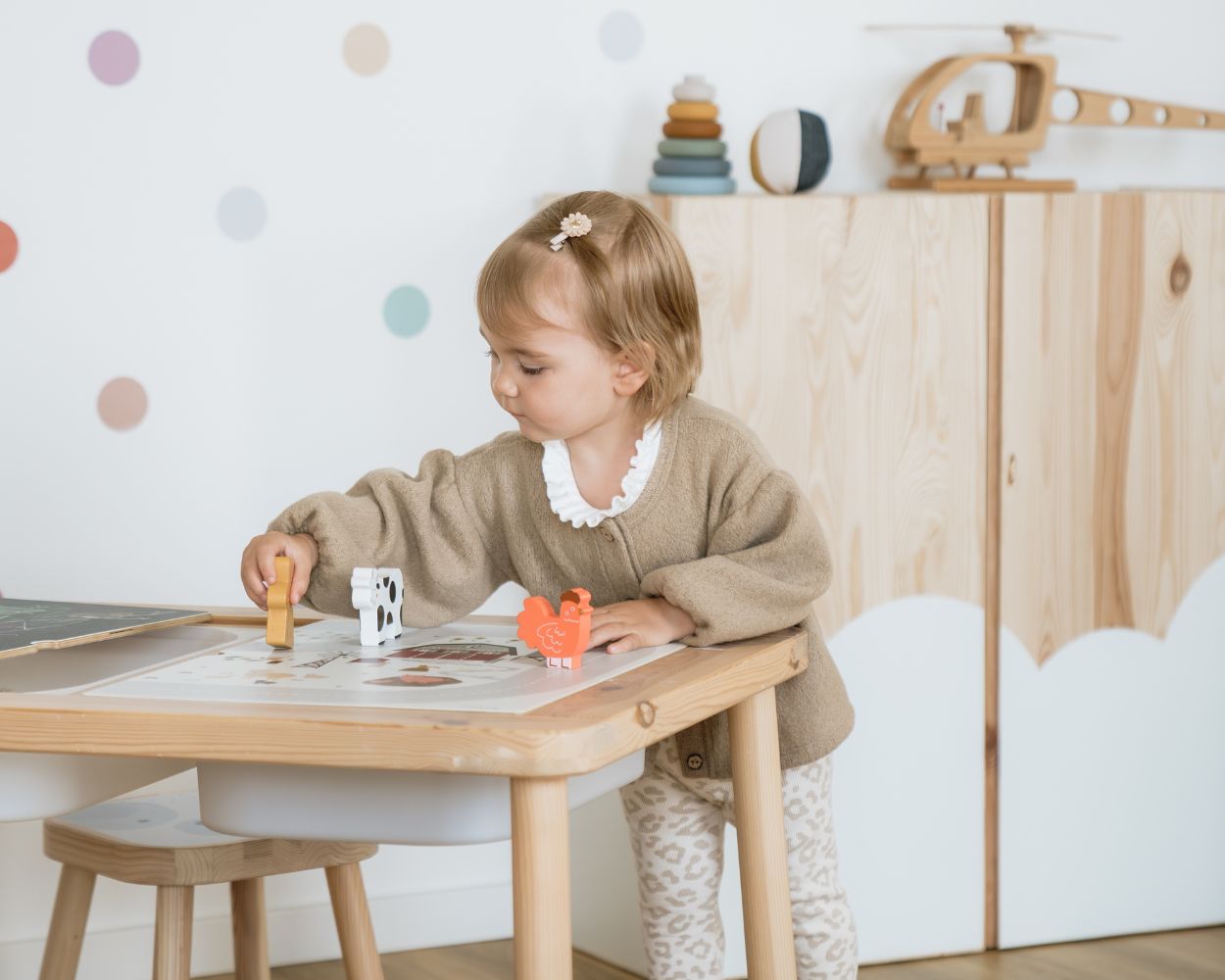 1. Play table Hacks with the IKEA FLISAT
You can transform the IKEA FLISAT children's table in a flash. In no time at all, you can create a new favourite play object in your child's room. Our numerous adhesive foils fit perfectly and transform your children's table into a blackboard, a race track or a meadow landscape for horses and forest animals. In this way, you can create completely new play worlds in which your children can play with their favourite figures, mini cars or toy bricks.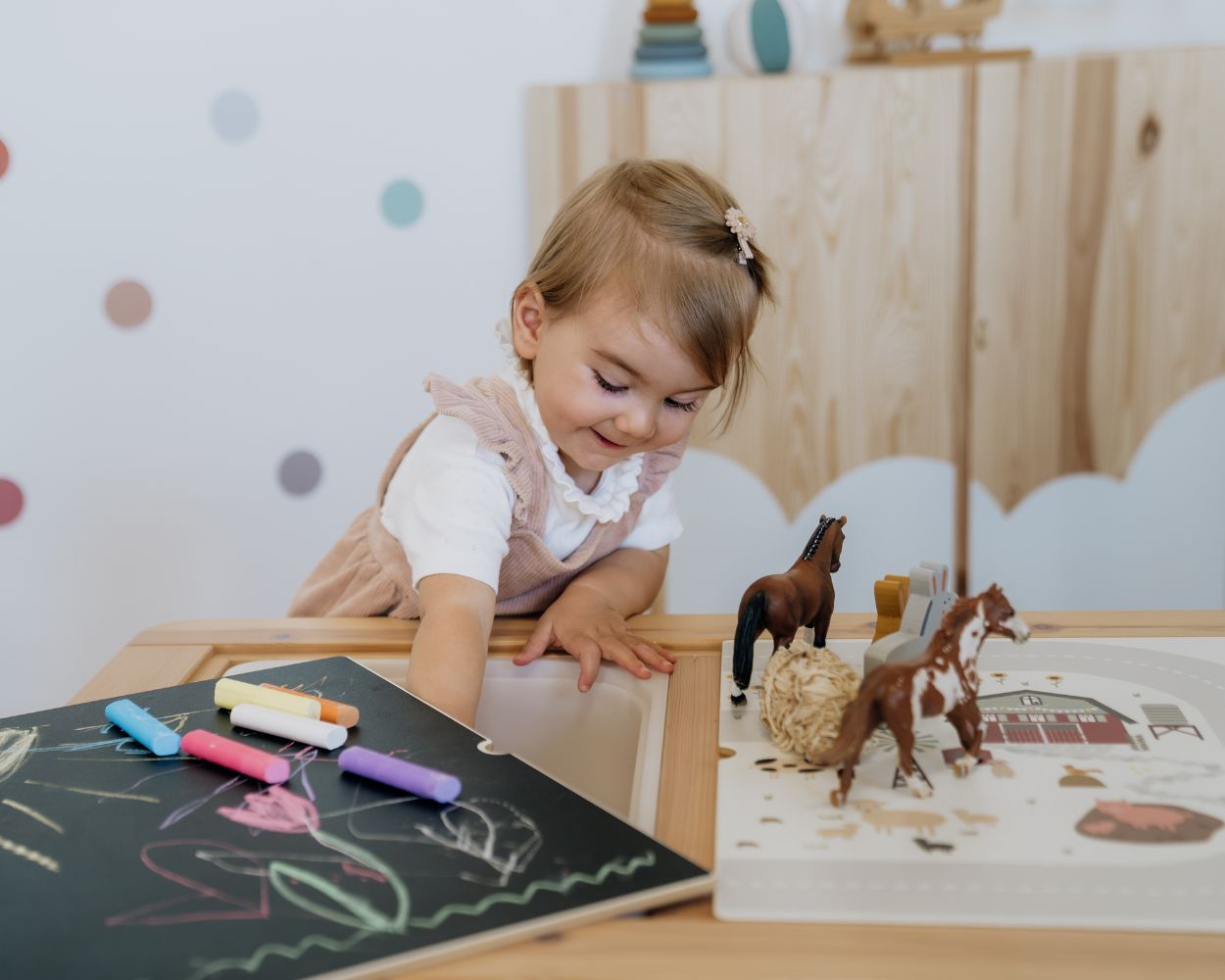 2. Multifunctional table with the FLISAT
The special thing about the FLISAT hack for play table is that you can simply remove the table tops and turn them around. This way, you can glue two different design decal on the children's table at the same time, which ensures a lot of variety and prevents boredom. In addition, the IKEA boxes inside not only provide optimal storage space, but can also be used for a creative IKEA hack. You can decorate the lids of the boxes with our stickers for the mini play kitchen and play barbecue laminate. In no time at all, you not only have an additional play option in the IKEA FLISAT table, but you can also simply take the boxes outside to play in the summer and complete your
DIY mud kitchen
.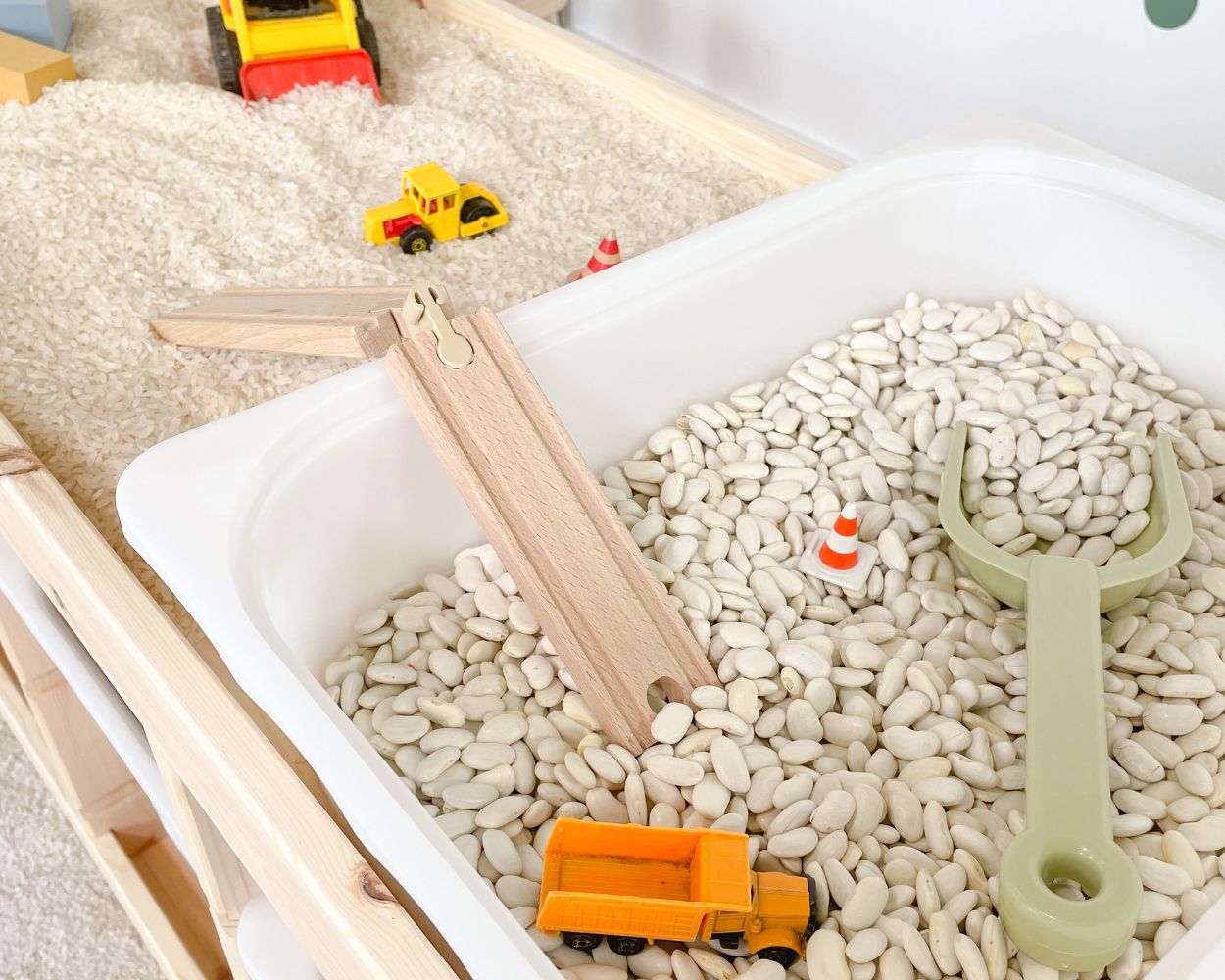 3. With all senses: Montessori sensory table
The IKEA FLISAT table is perfect as a sensory table. This is because the children's table already has two integrated boxes that are embedded in the tabletop. By consciously experiencing their senses during sensory play, children are encouraged in many areas of their child development. | Photo: @mandy_krahn
4. FLISAT table for toddlers
We think this hack is particularly smart: you can replace the legs of the FLISAT table with the shorter stool legs. In this way, you can create play table at eye level for the little ones in no time at all. Slide through the pictures to see the exact instructions.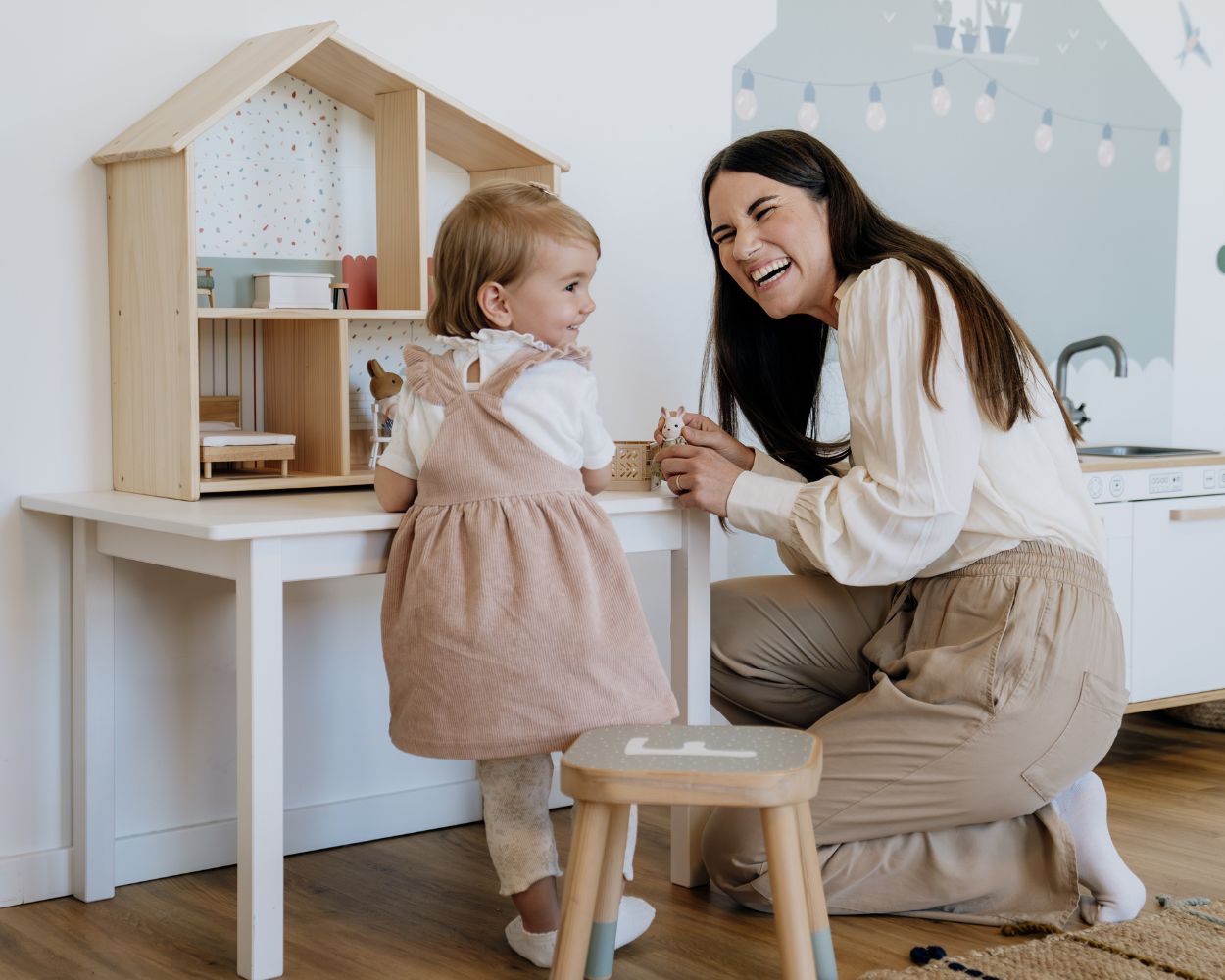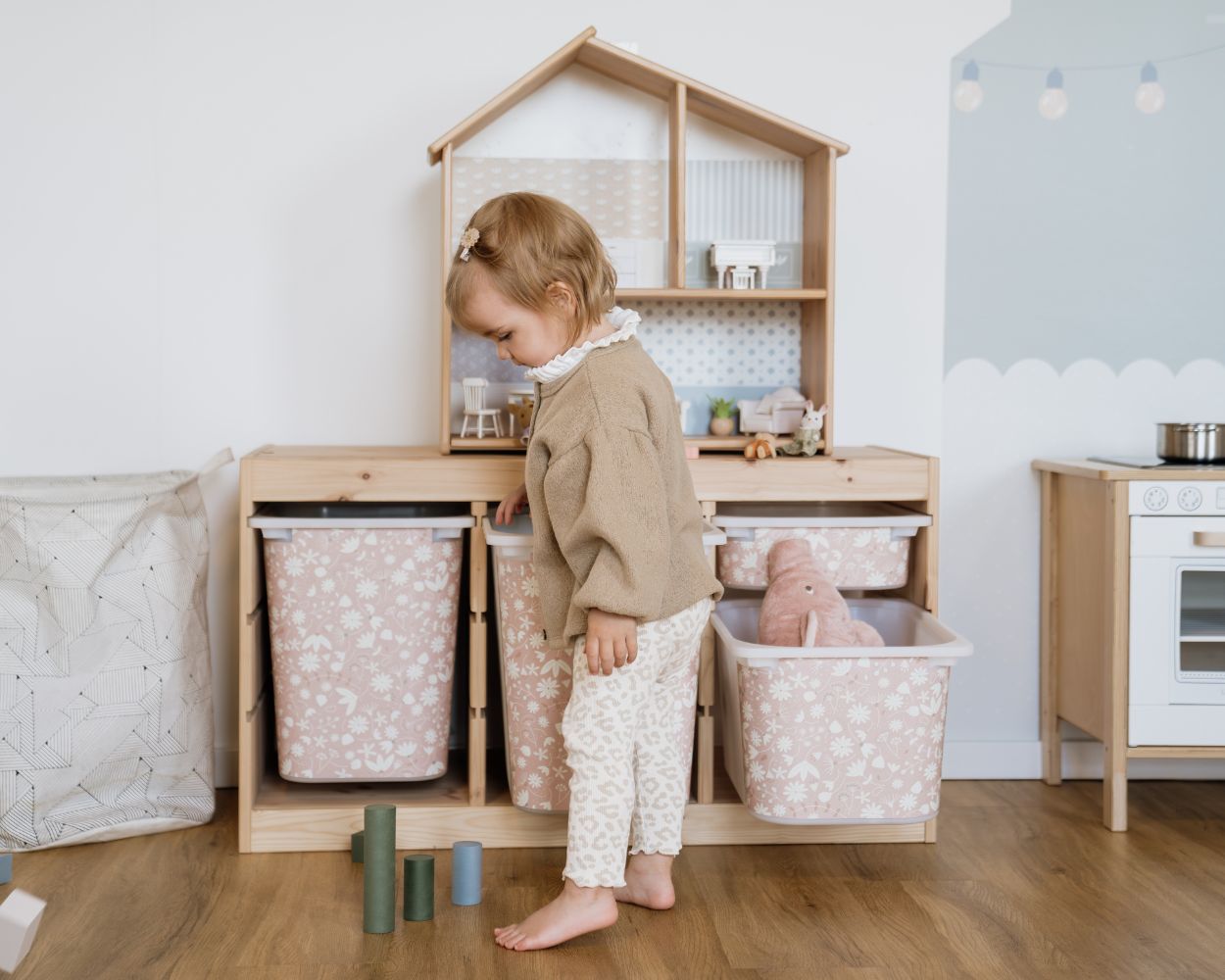 5. IKEA FLISAT dollhouse beautify
The IKEA dollhouse FLISAT is popular with young and old. After all, it is not only beautiful, but its simplicity also offers plenty of room for creativity. After all, who says that the IKEA FLISAT house is only for dolls? The wooden house can be transformed into FEUERWEHR, POLIZEI or a farmhouse in no time at all. And doll lovers will also get their money's worth with modern decorations in Scandinavian style! Of course, all IKEA FLISAT Hacks are tailored to fit dollhouse perfectly and you can design it according to your child's interests. The design foil for your IKEA hack with the FLISAT dollhouse transforms it just the way you like it and makes the fun perfect with little details!
6. Dollhouse use as a bookshelf
When the kids have outgrown playing with dollhouse, the simple wooden house also makes a good home for storage. Books, decorations or handicrafts find a stylish home here. | Photo: ikea.com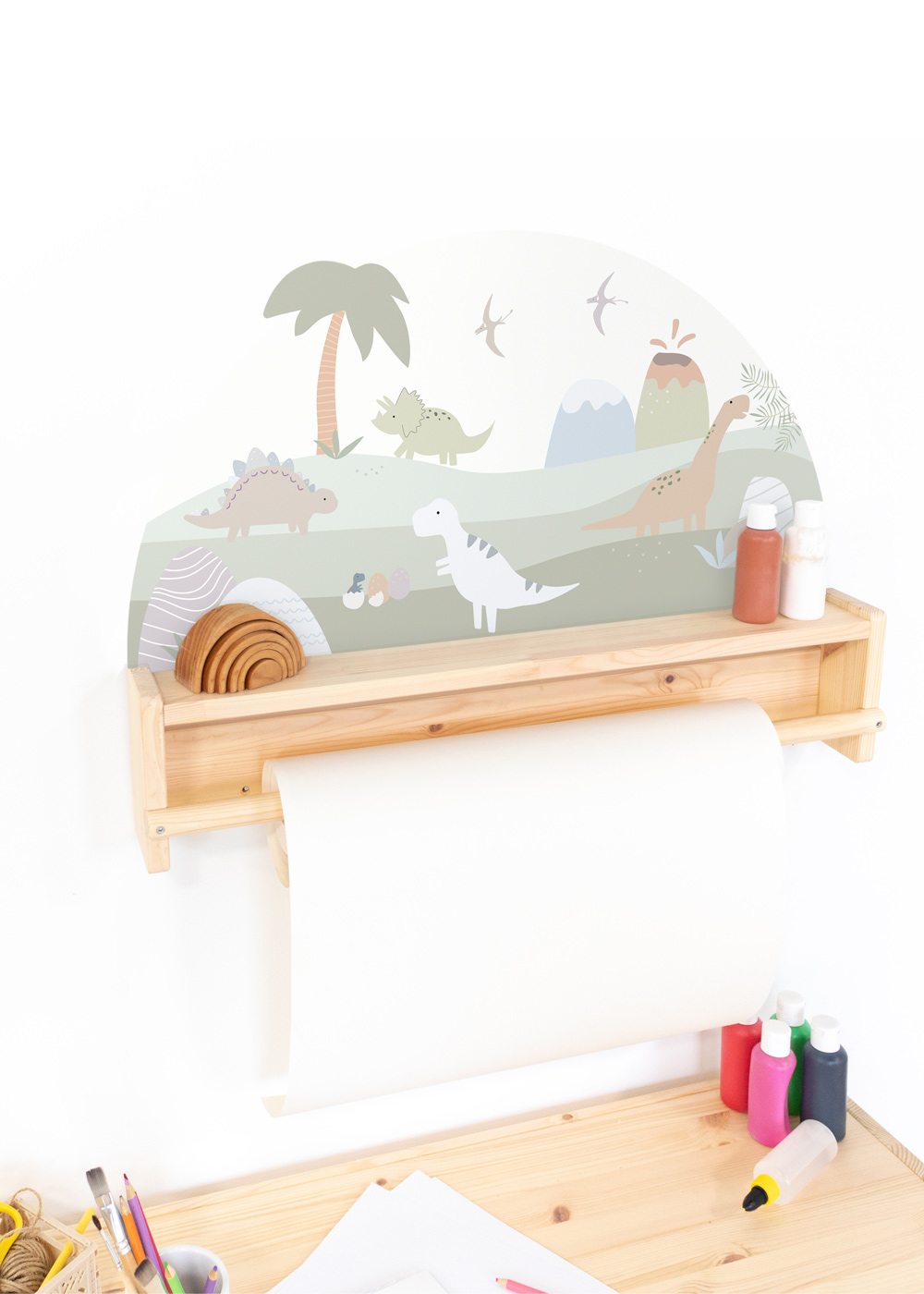 7. FLISAT wall shelf with paper roll
The dream for little artists is the perfect painting table with colourful pens and endless paper roll! And you can easily make it come true with the FLISAT wall shelf and the MALA paper roll from IKEA. The IKEA hack for little artists is especially decorative with the matching wall stickers from Limmaland. Who wouldn't want to get creative right away?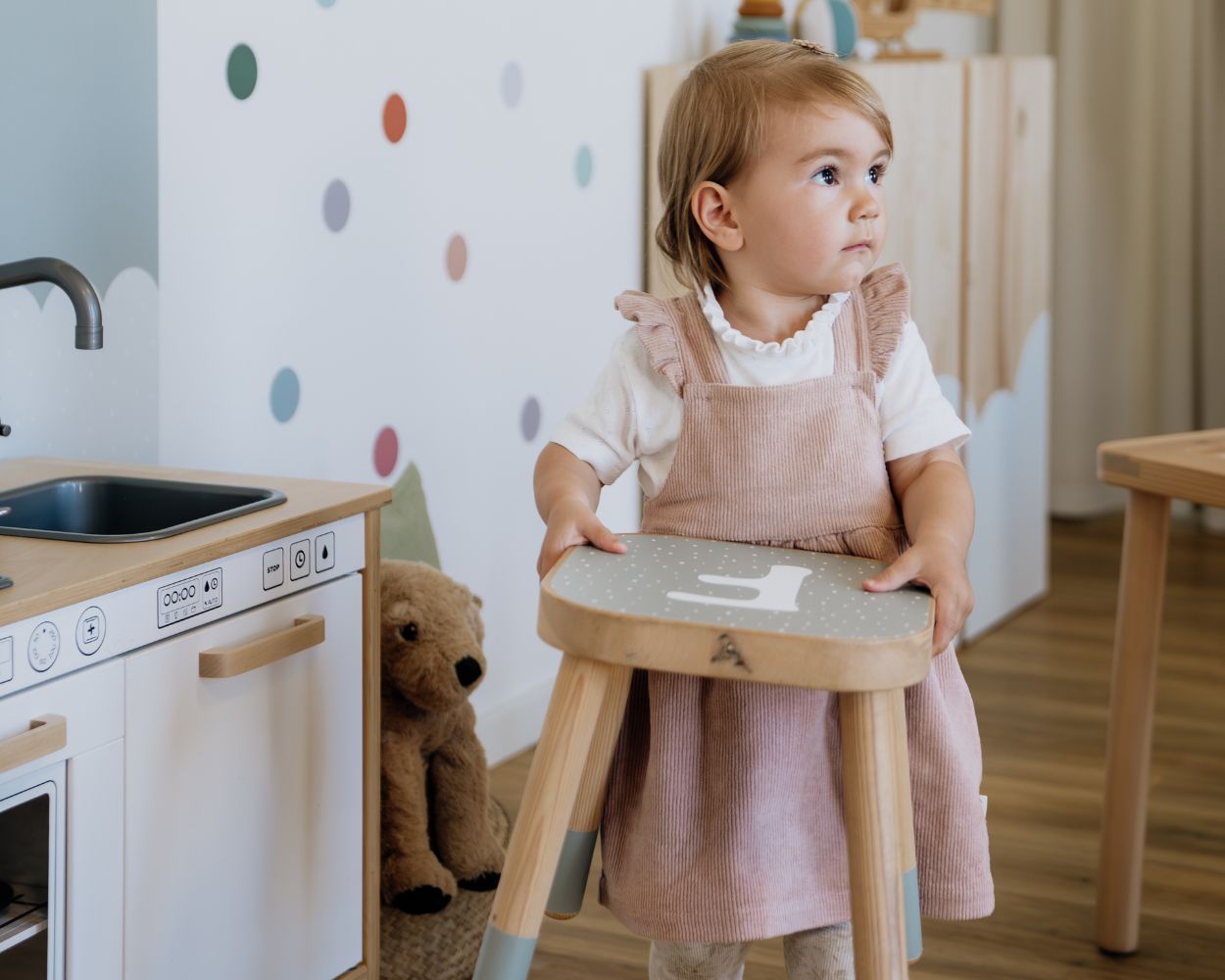 8. IKEA Hack for the wooden children's stool
We love the cute FLISAT stool to match the children's table. The little wooden children's stool is beautiful and can be pimped wonderfully with a few ideas. We at Limmaland find the mini stool really practical. That's why you can also customise the FLISAT stool with the matching IKEA hacks. We have custom-fit furniture foil for you that you can simply stick onto the seat. And even the little legs get a colourful accent. What's the best thing about the IKEA hacks from Limmaland? You can change the FLISAT stool again and again laminate and remain flexible in the design. What's more, you can implement the IKEA hack with the FLISAT stool in just a few minutes.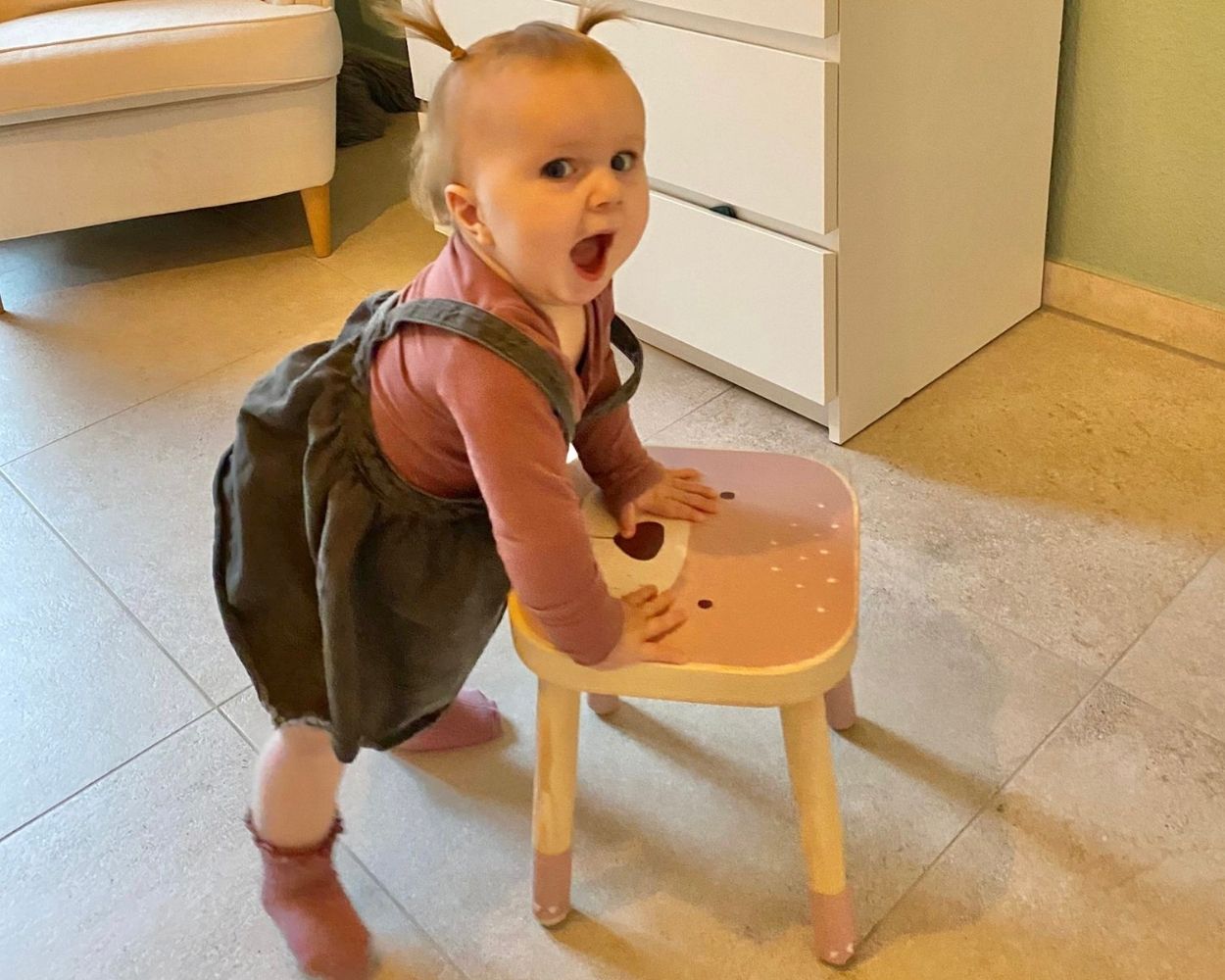 9. Learning to walk with the FLISAT stool
We have a very simple tip to support your baby when learning to walk, but not to overtax it. The IKEA FLISAT stool is wonderful to lean on.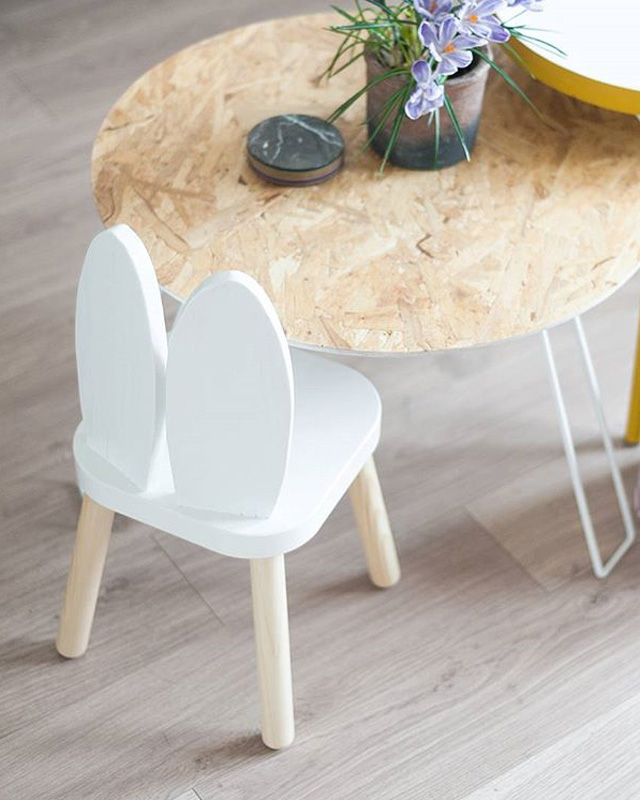 10. Not only for Easter: The FLISAT stool with ears
If you are handy, you can also add wooden bunny ears to the cute FLISAT stool. These are screwed underneath the seat to form the backrest of the stool. We give both thumbs up for the cute little ears! | Photo: @liefs_stefanie
11. Fun with the FLISAT stool
Just turn it around! With a few hair ties and the FLISAT stool on your head, you can conjure up an educational game in no time at all, with which your child can consolidate its motor skills. We think such simple ideas are great!
This is how the IKEA FLISAT series convinces
The FLISAT series from IKEA is made of solid pine wood. This makes it particularly hard-wearing and durable - so it meets all the requirements for suitable furniture in the children's room. The FLISAT wooden children's furniture is very stylish and ages in a beautiful way. The pine wood naturally becomes a little darker over time, which has a special charm. With the FLISAT furniture series, IKEA offers furnishings and storage furniture for all requirements and activities in the children's room. Which IKEA FLISAT furniture is available?
IKEA FLISAT House as wall shelf or dollhouse
FLISAT children's table with integrated storage space
FLISAT children's stool in solid wood
Height-adjustable IKEA FLISAT children's desk with matching bench
FLISAT children's book bench
FLISAT trolley for storing toys storage
IKEA FLISAT hook rail and wall shelf
FLISAT Hack in the children's room
The simple wooden children's furniture simply fits in every room. And the best thing about stylish wooden furniture is that it's perfect for creative IKEA hacks. This way you can adapt your furniture even better to your child's needs and encourage them with stimulating play possibilities and designs. Find the coolest IKEA hacks with the FLISAT children's series in Limmaland!