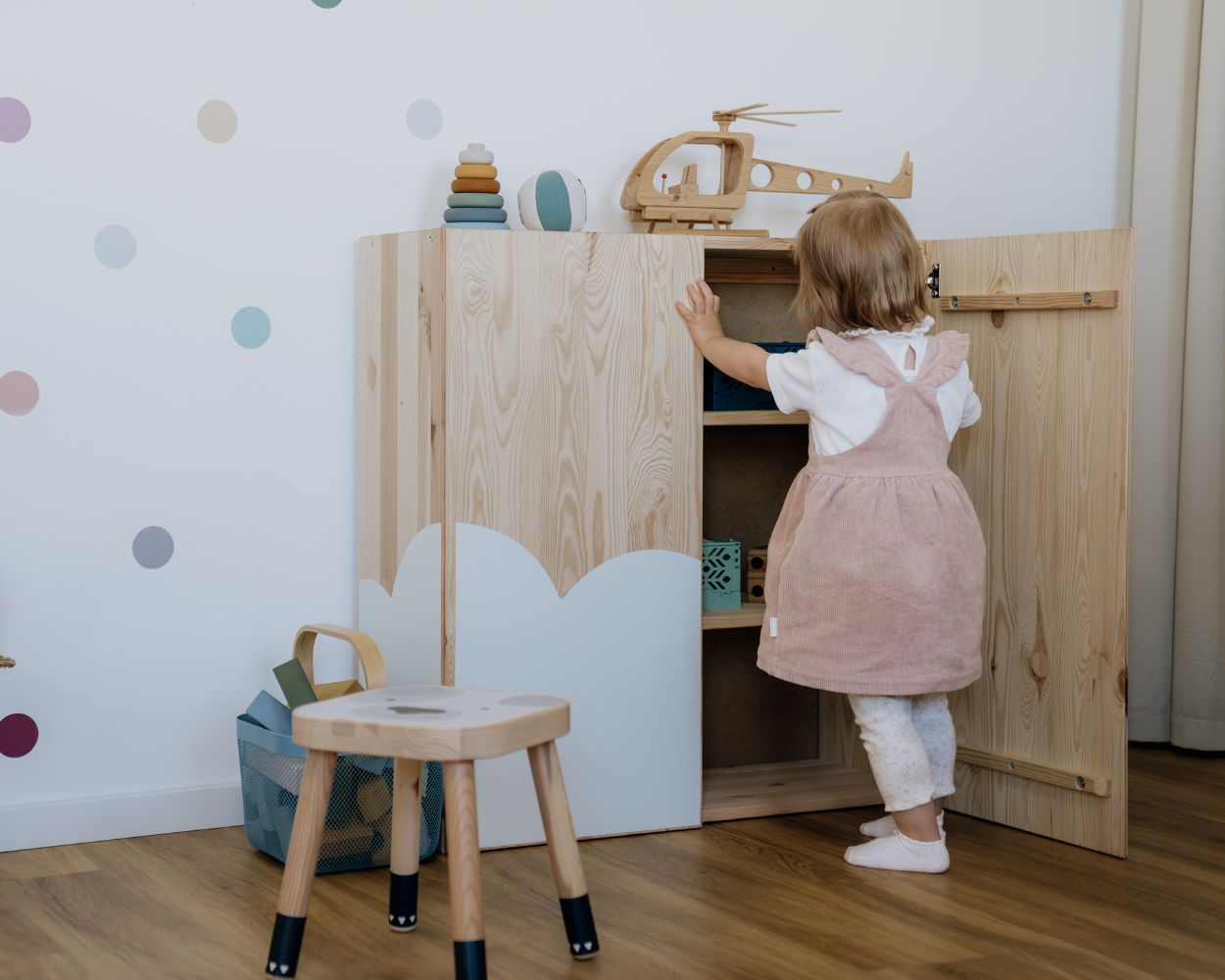 IKEA IVAR Hack: 7 ideas for the wooden shelf in the children's room
The wooden shelf system is one of the true classics at our favourite Sweden. No wonder that the popular shelf is used in many homes. Whether in the kitchen, in the study or even as a wardrobe: IVAR always performs well. And the shelving system also cuts a fine figure in the children's room. Especially with the matching IKEA IVAR Hack.
Perfect organisation with IKEA IVAR
Especially in the children's room, quick storage space is required. The IVAR shelving system from IKEA* offers the possibility of adapting your shelving individually to every children's room. With the various individual parts, you can put together exactly the combination that is best for you. If you're on Instagram and Pinterest from time to time, then you've probably already discovered the numerous IKEA IVAR hacks with the wooden cupboard. Because the wardrobe is so simple and straightforward, many creative ideas can be realised.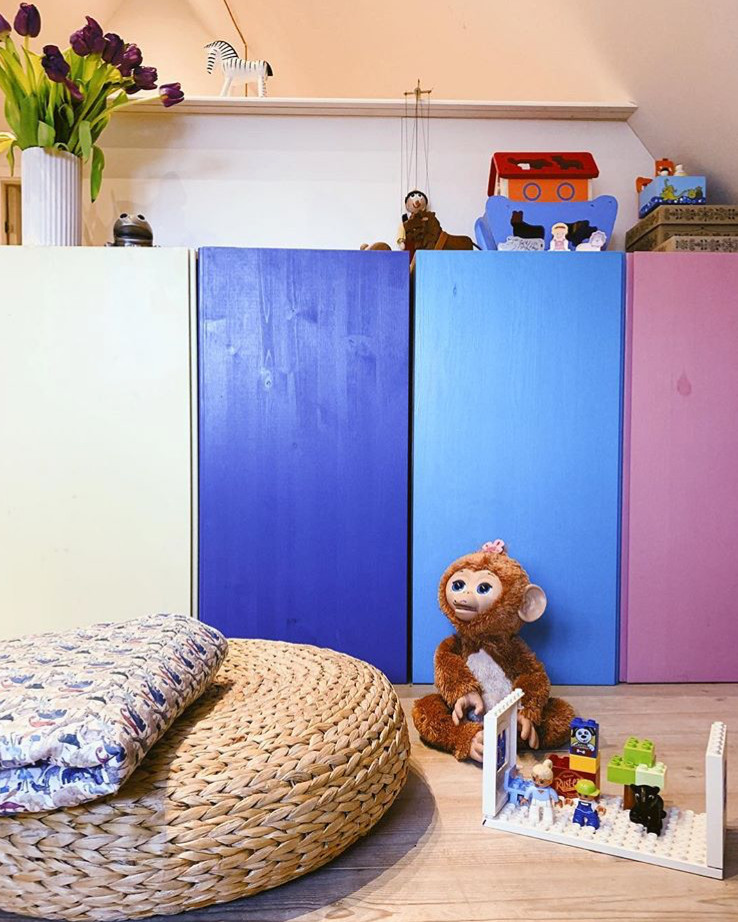 1. IKEA IVAR lacquer
The shelving system from IKEA comes in a very simple solid pine. And wood is not only one of the current children's room trends, but also offers the perfect basis for individual colour design. | Image source: @michelle_faber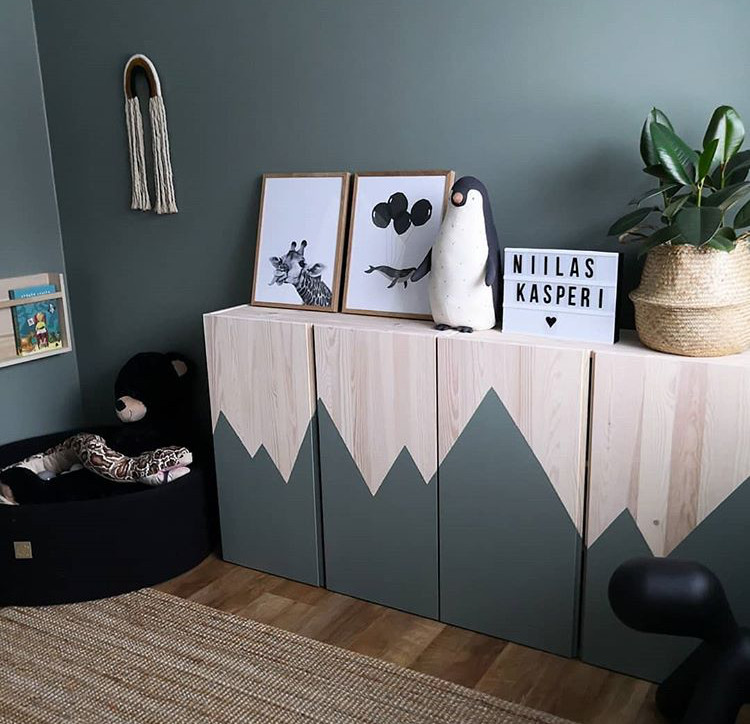 2. IVAR patterned in the nursery
Of course, you can also apply your paint in trendy patterns. This is how the IKEA IVAR hack really makes a statement in the children's room. And it's really easy to do: You can mask off the edges with a good piece of masking tape. After painting, simply peel it off again - and you'll have clean lines. | Picture source: @kotirakkaudelle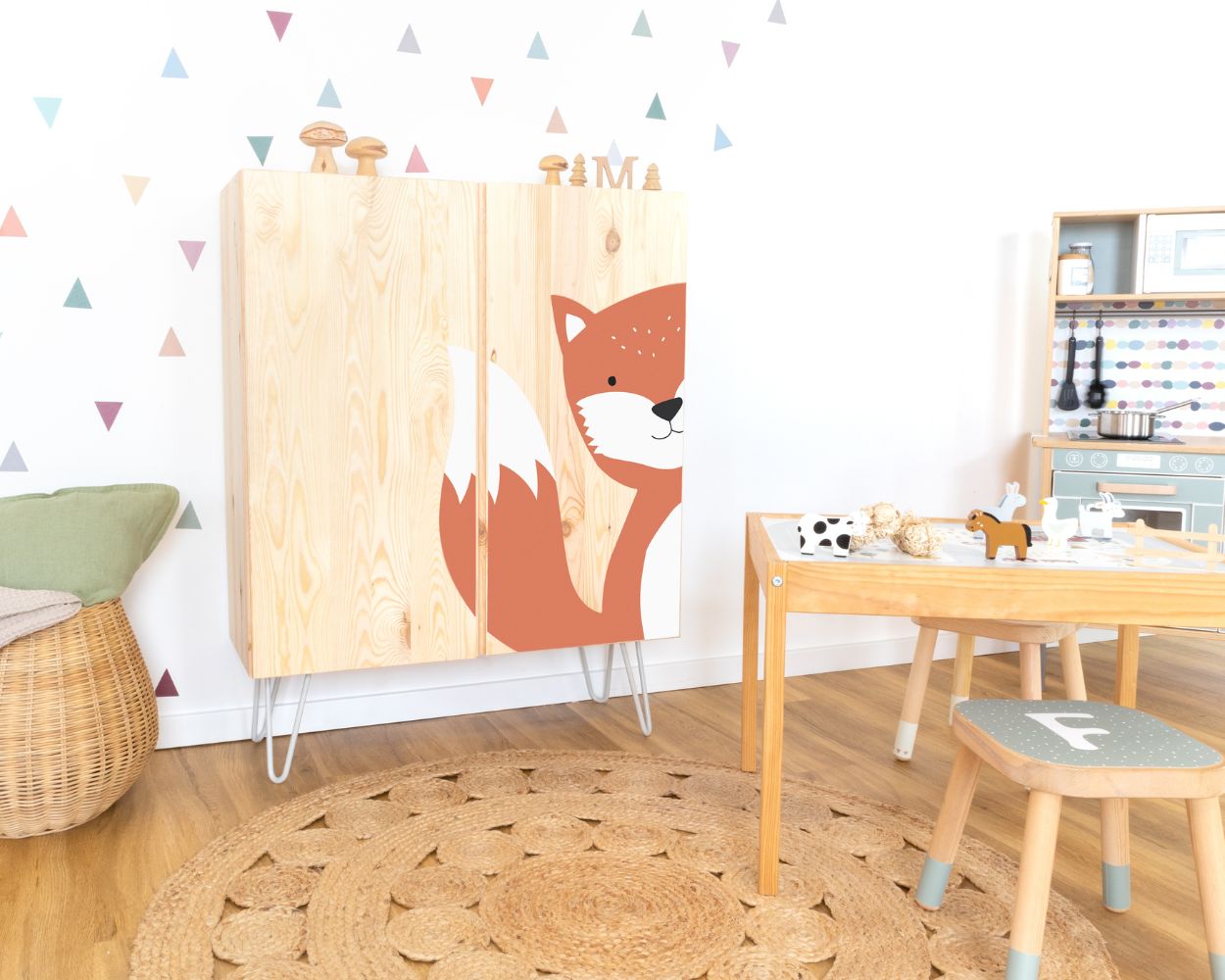 3. Paint the IKEA IVAR wardrobe
Admittedly, a lot can go wrong in a DIY project with brush and paint. So our tip for your IKEA hack with a guarantee of success: use furniture foil! Here at Limmaland, you can get cute motifs that are specially designed for your IVAR wardrobe. This way you can create a cute eye-catcher in your child's room without much effort.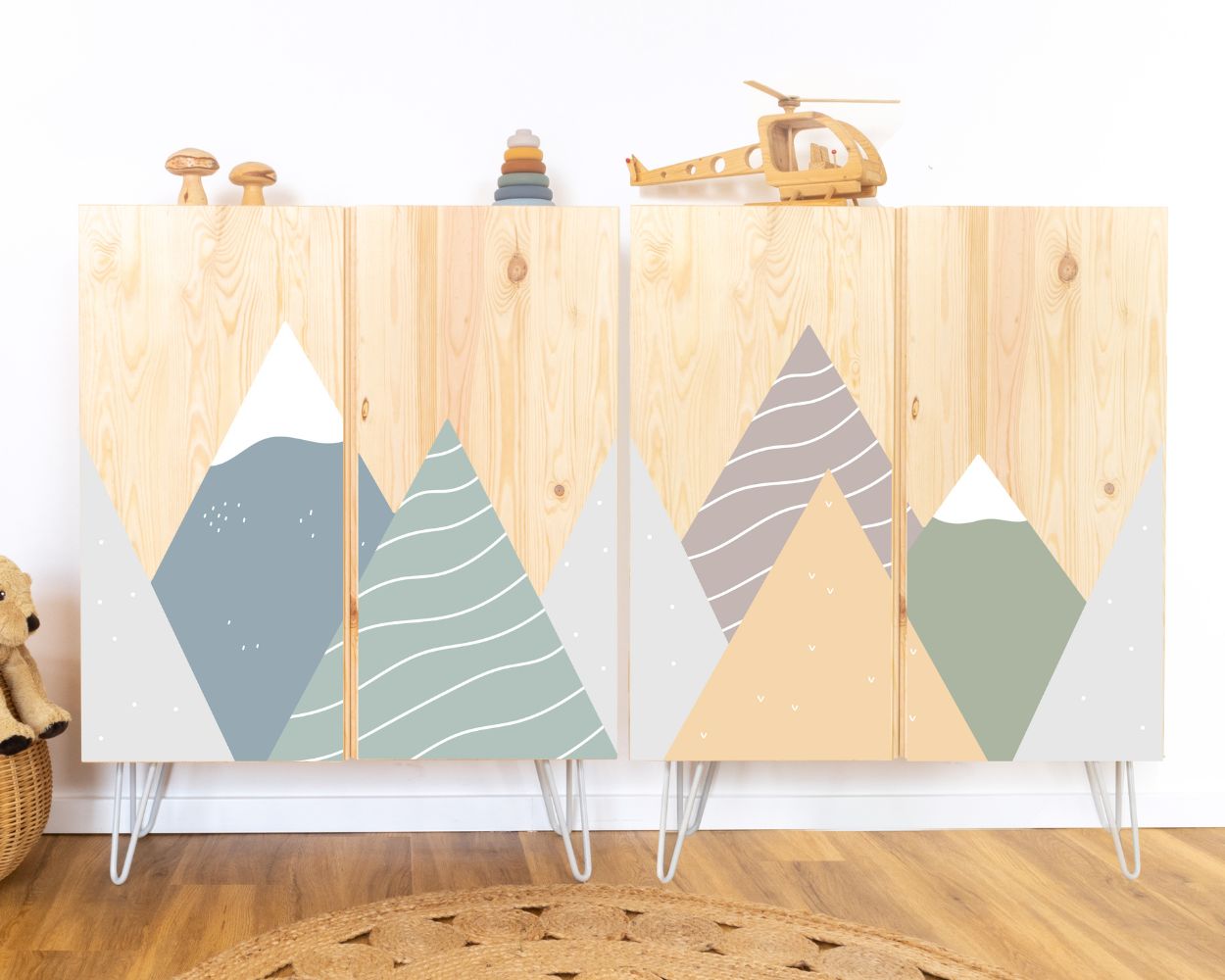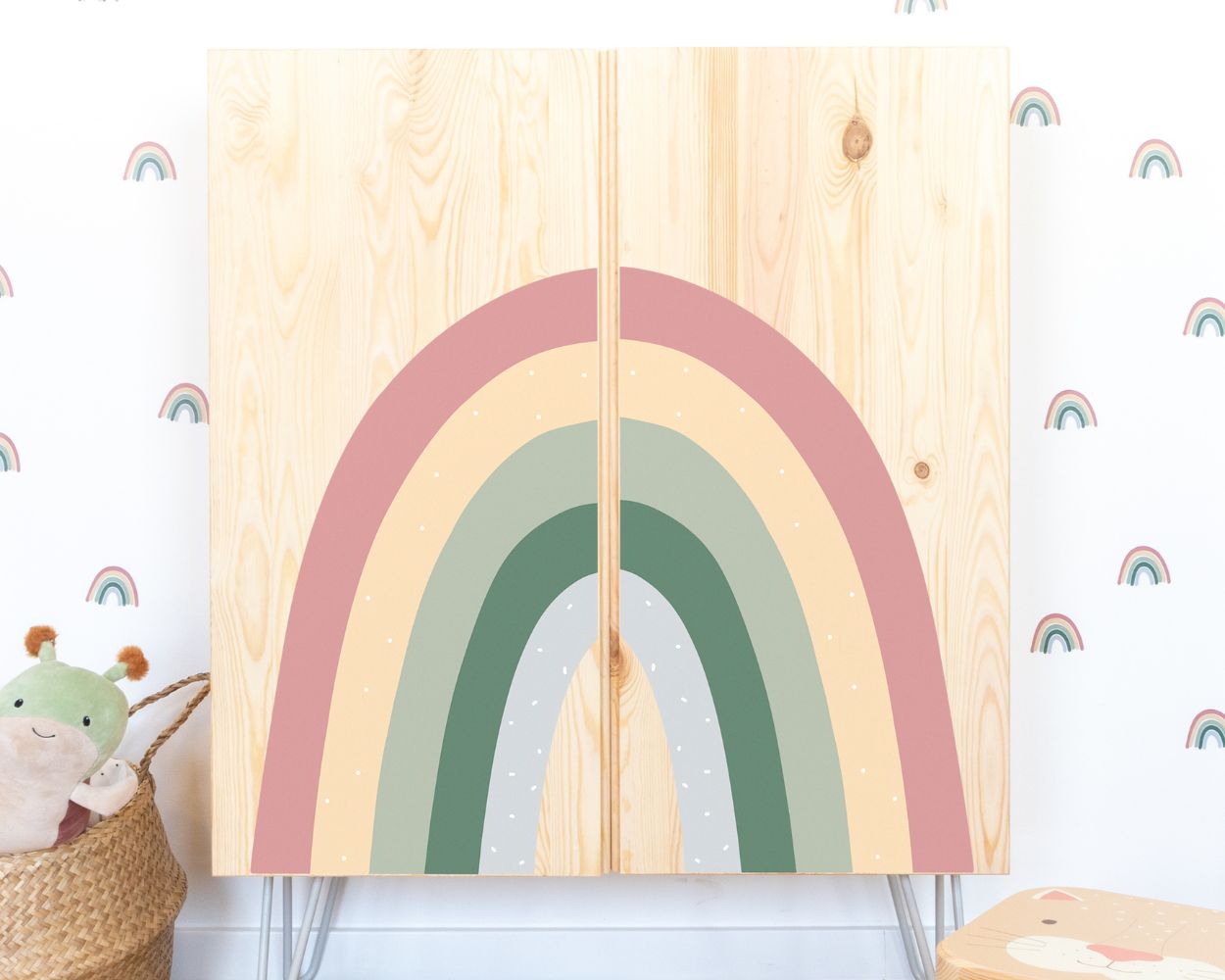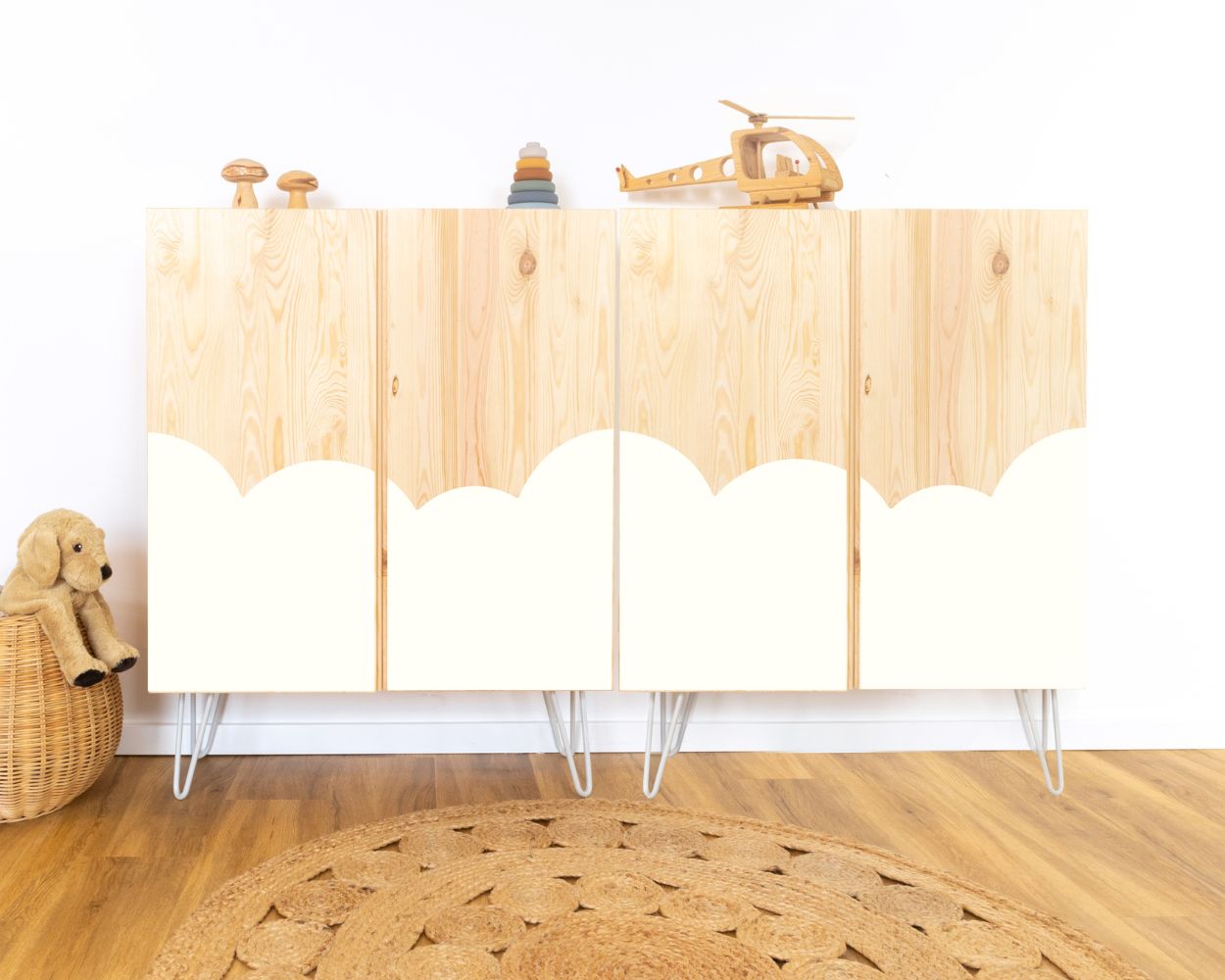 4. IKEA IVAR Hack with furniture feet
You can make your plain wooden wardrobe even more individual with furniture feet. Especially in old buildings on uneven floors, it can be difficult to open the doors without feet. And a few nice feet like this really enhance your wooden wardrobe.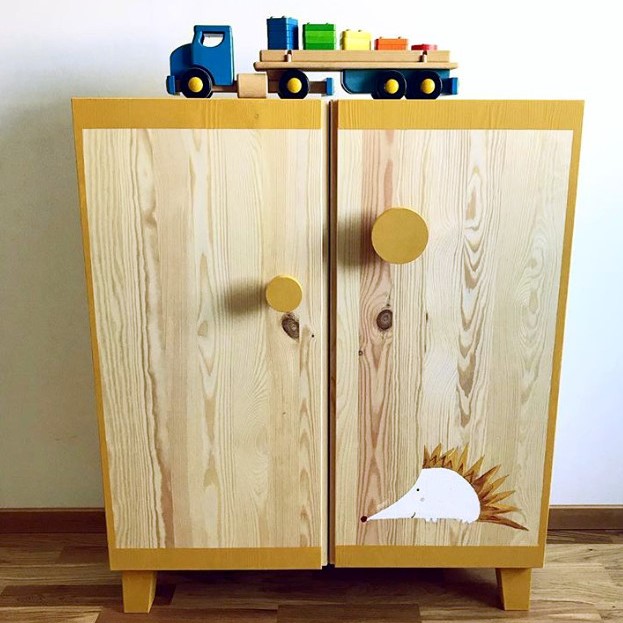 5. Handles for the IVAR wardrobe
In addition to the furniture feet, you can also upgrade your IKEA IVAR Hack with furniture handles. These are not only practical, but beautiful furniture handles make your shelf even more individual! | Image source: @ola_trzaska_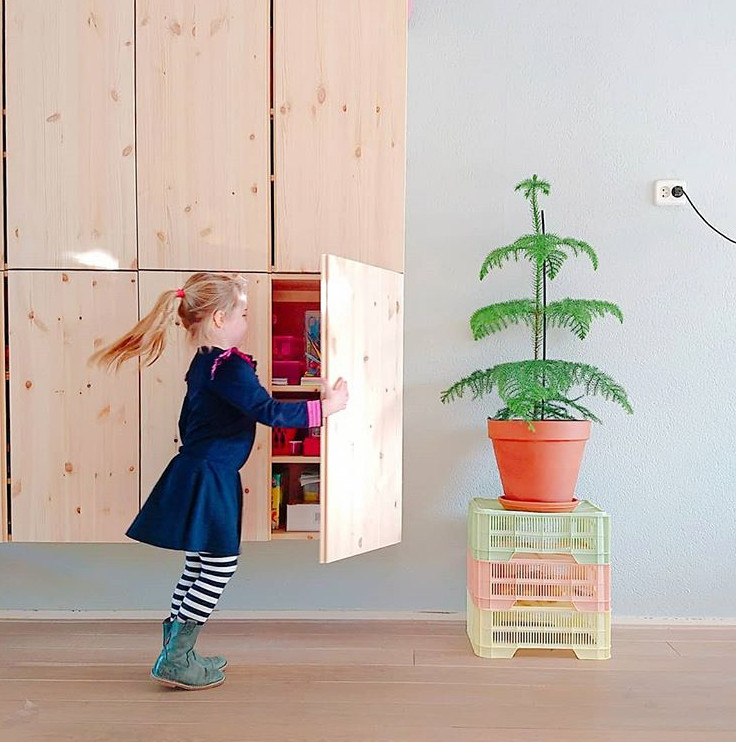 6. Hang IKEA IVAR on the wall
Add some lightness to your plain shelf by attaching it to the wall. The floating IKEA IVAR hack! You can also mount two rows of the wooden shelf on top of each other on the wall and create extra storage space. | Image source: @mevrouwstyling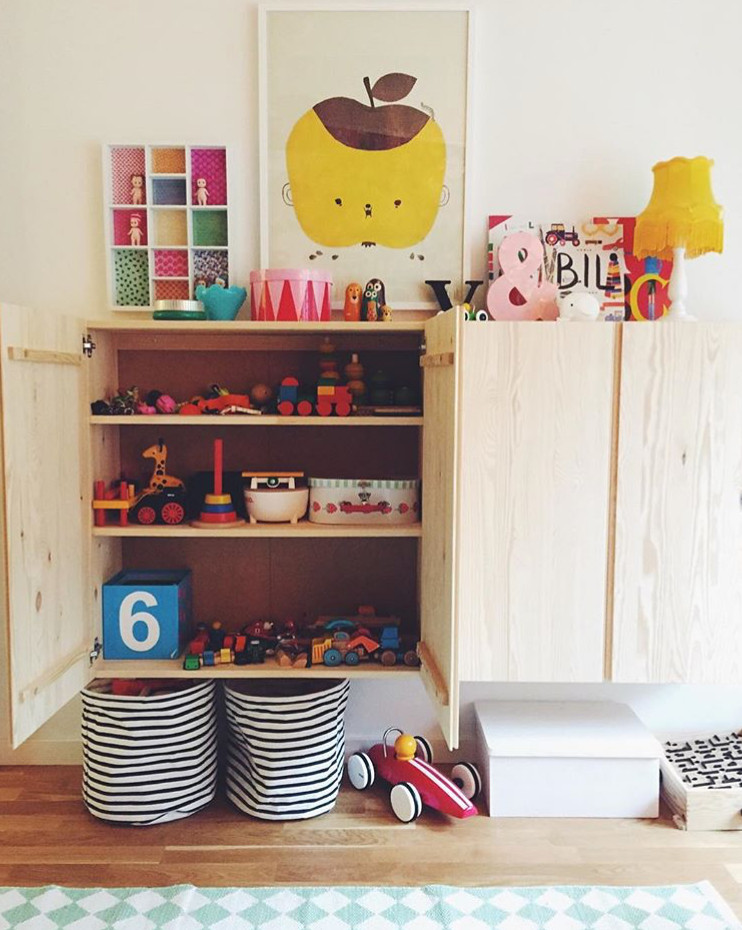 If you fix your shelf to the wall, you can also use the storage space underneath. For example, with toy boxes and baskets that even the little ones can reach on their own. | Picture source: @evabrittakarin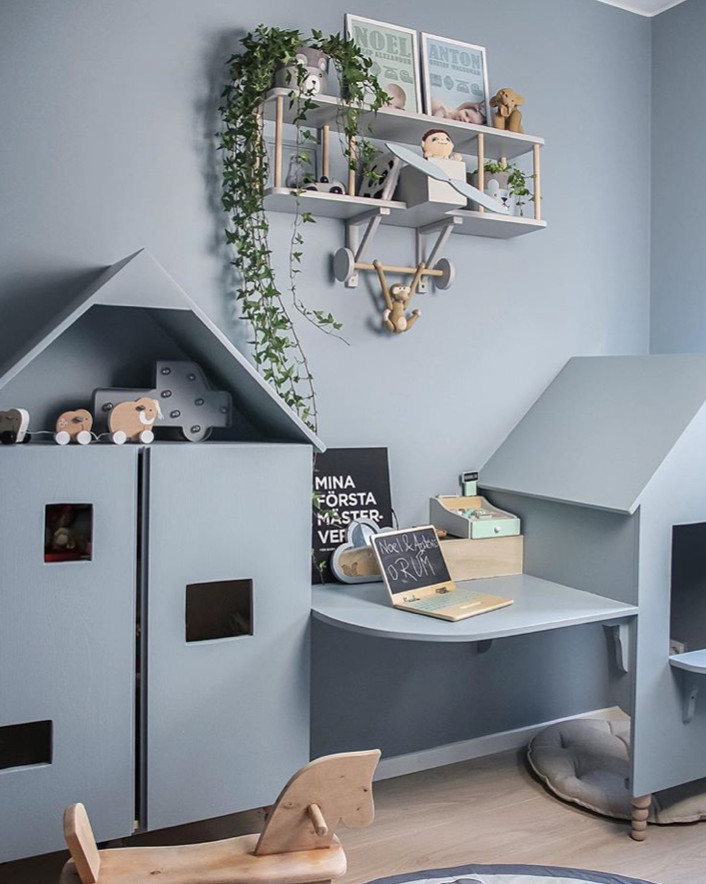 7. IKEA IVAR becomes a dollhouse
You can also turn your shelf into a little house - maybe even for dolls? We also love the idea of sawing little windows into the doors. | Image source: @designbycilla