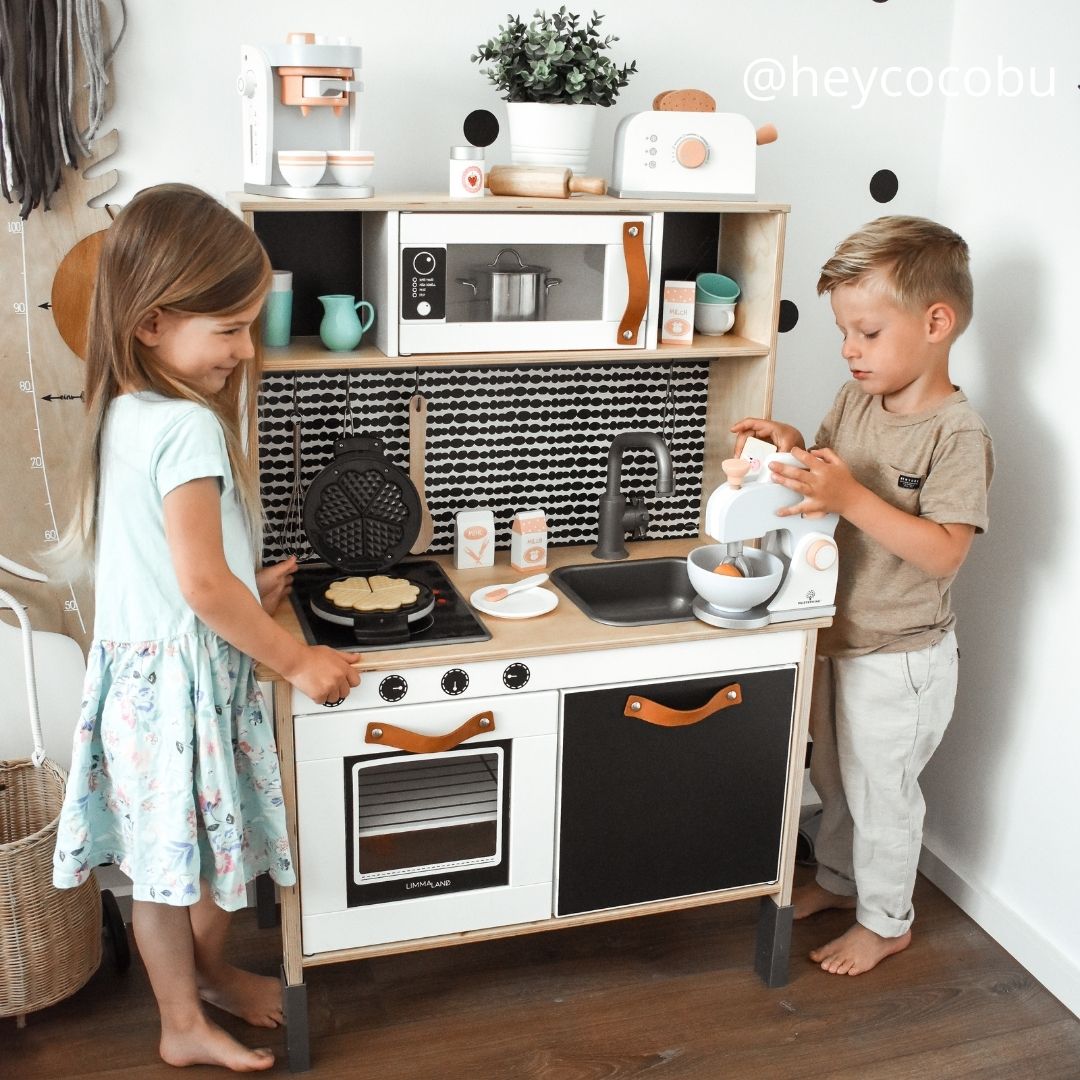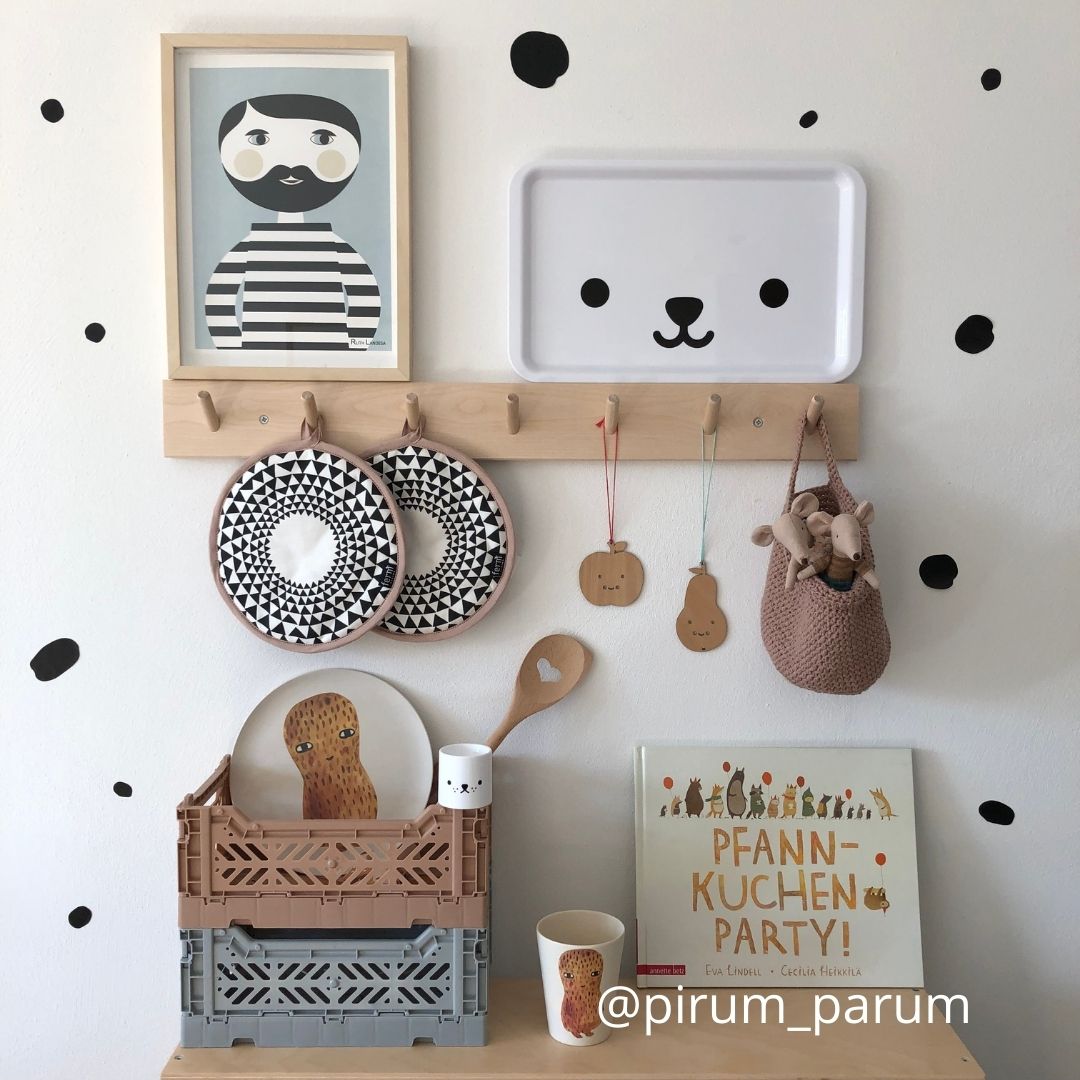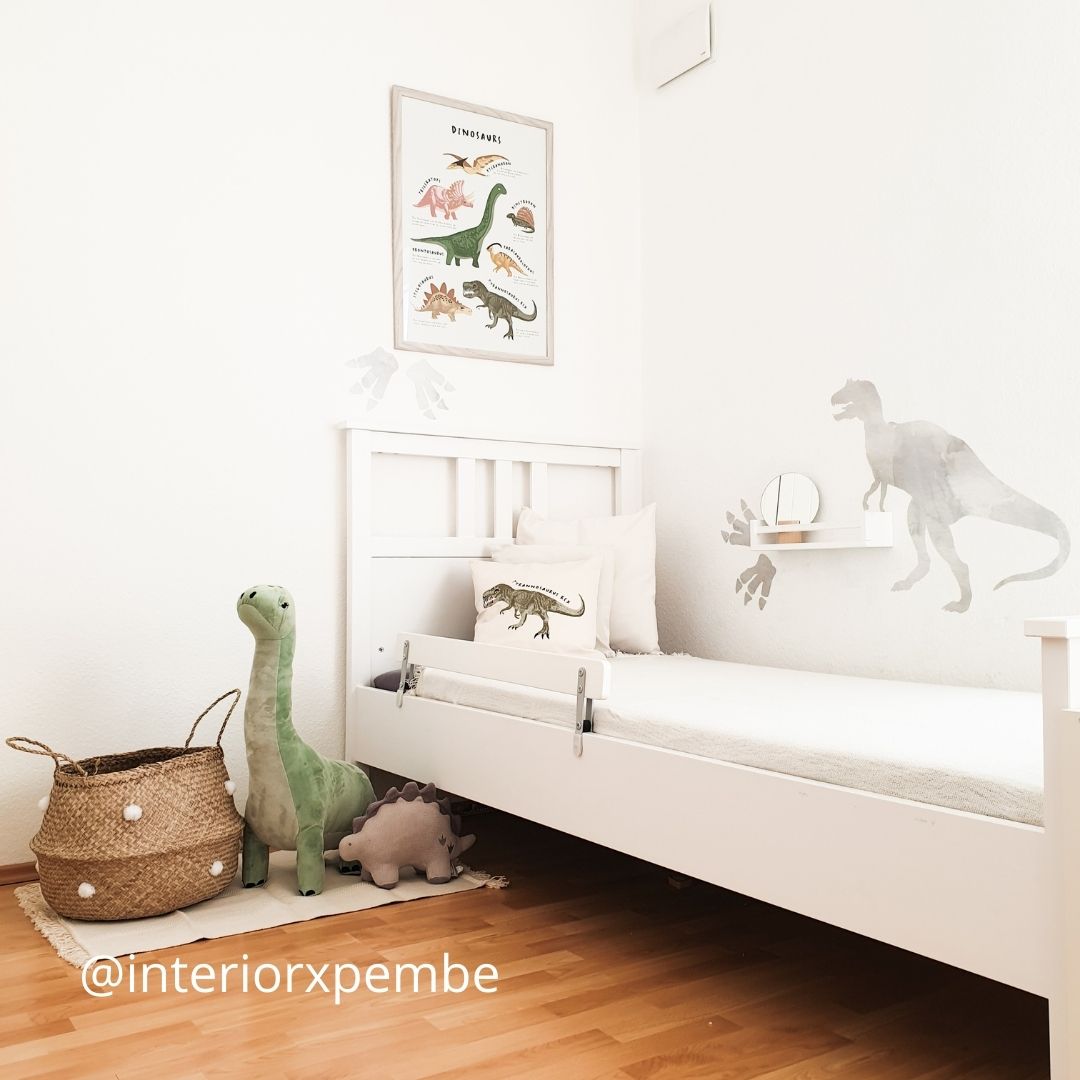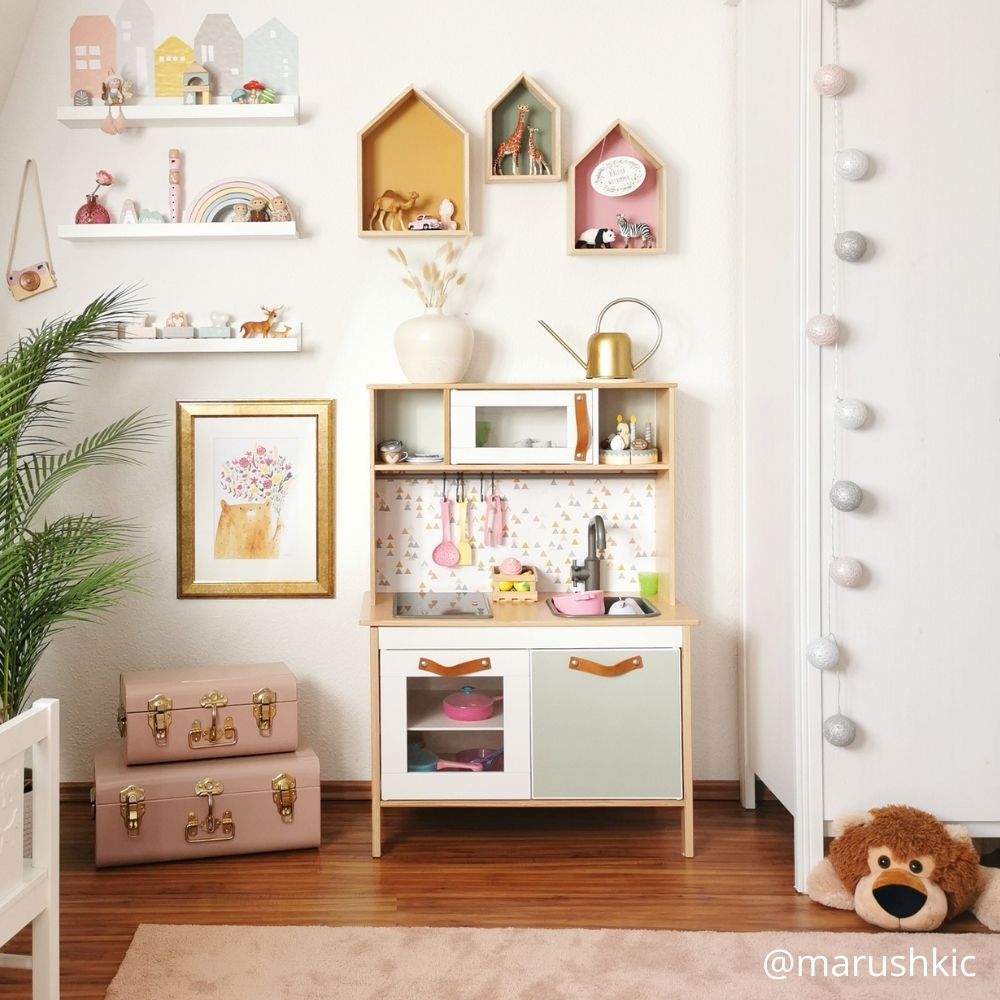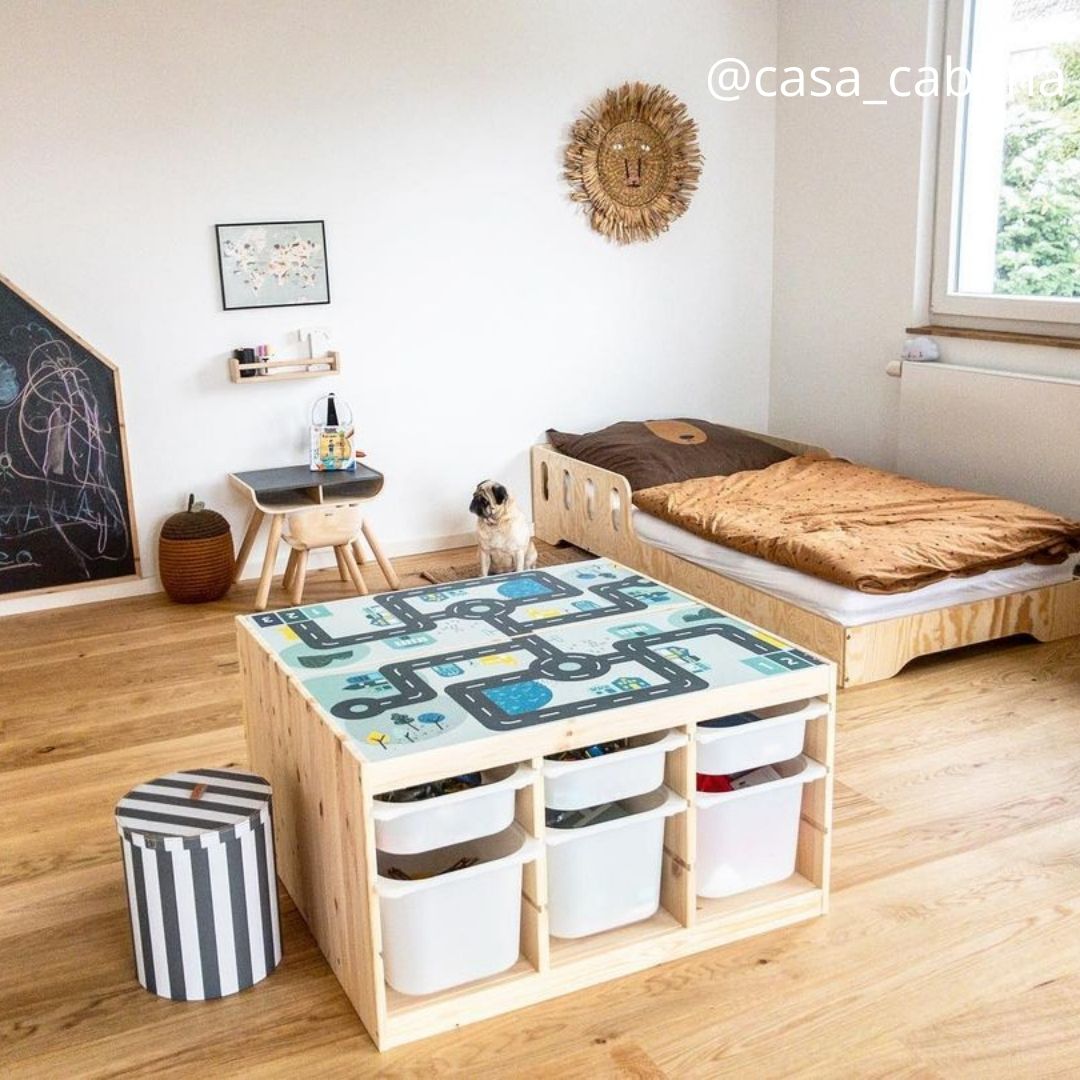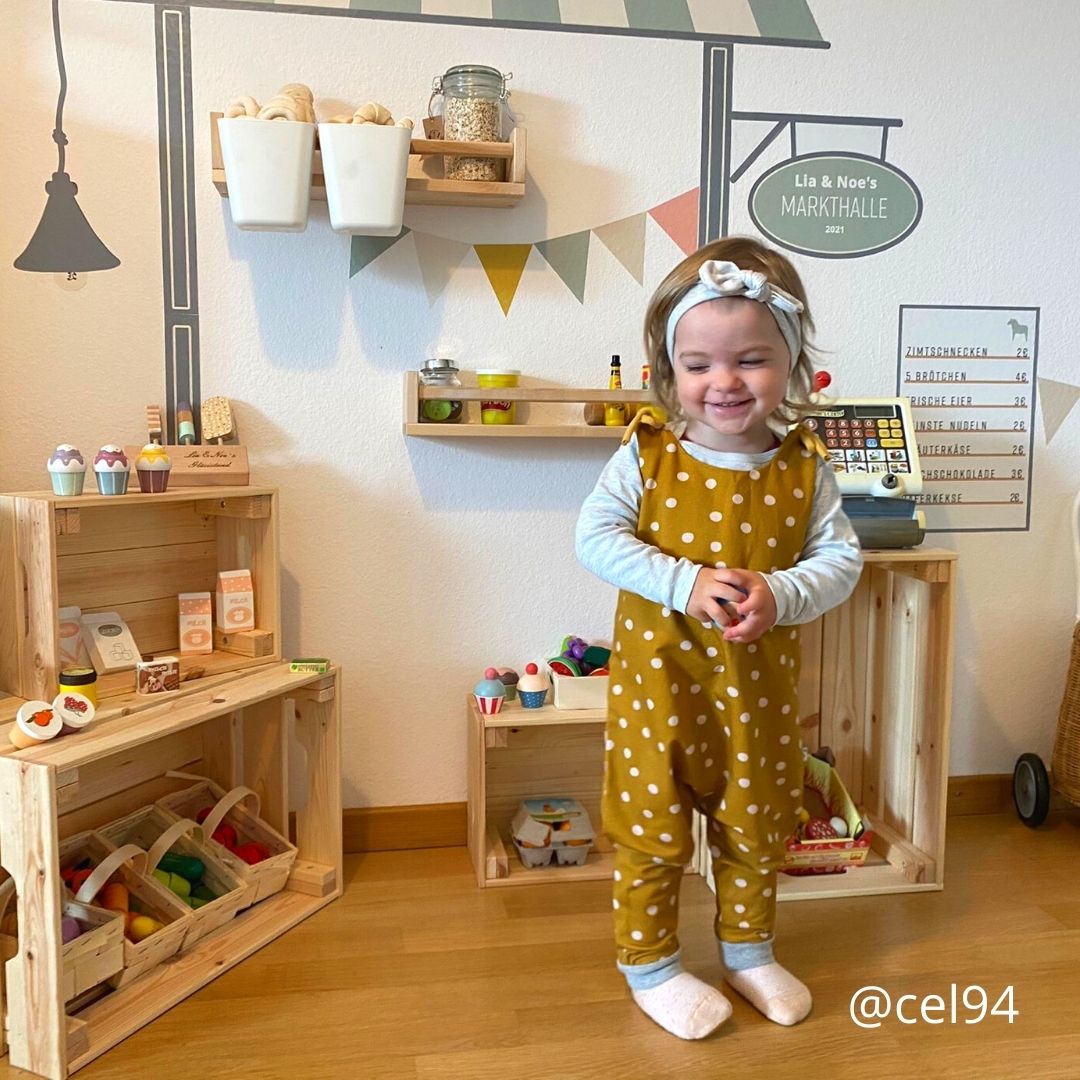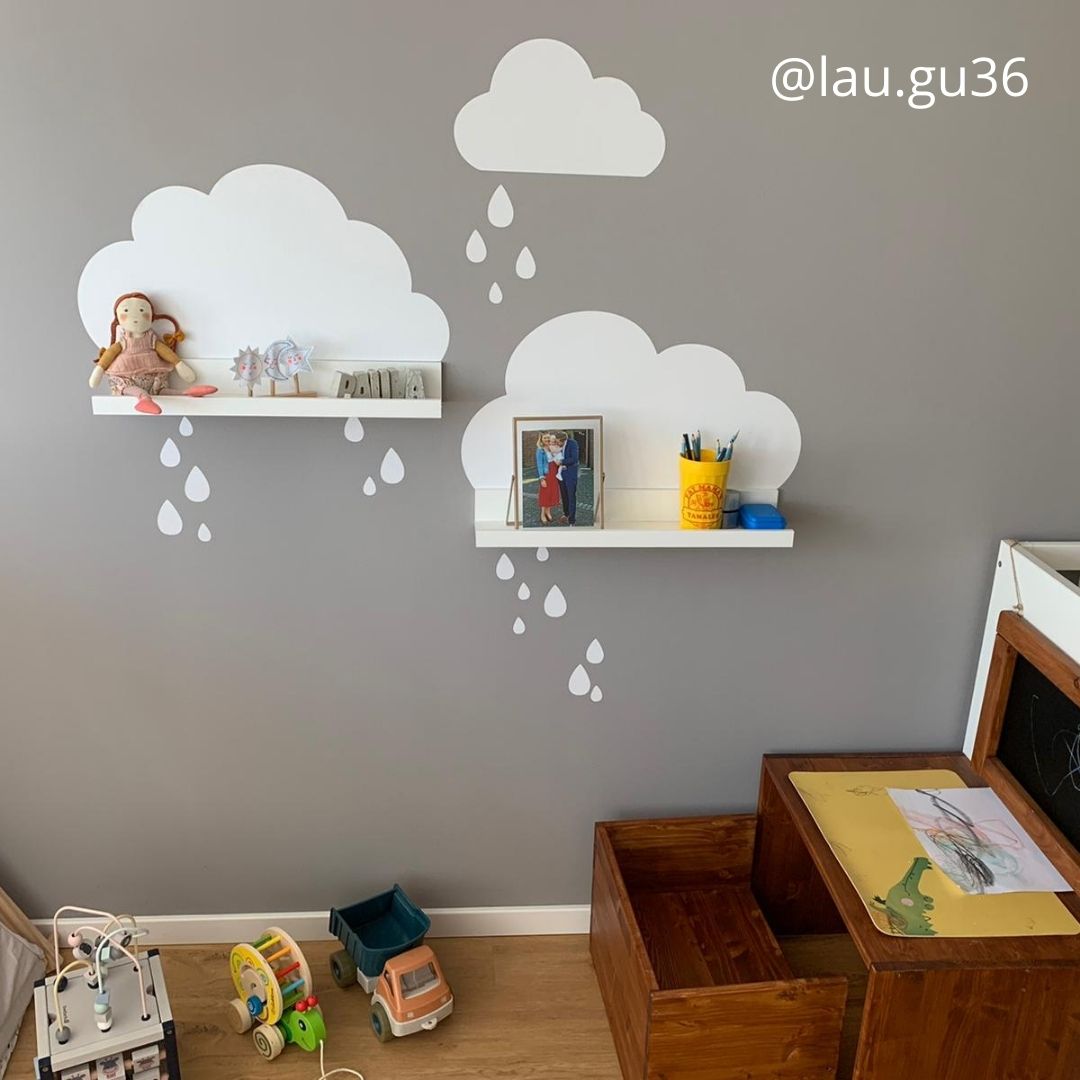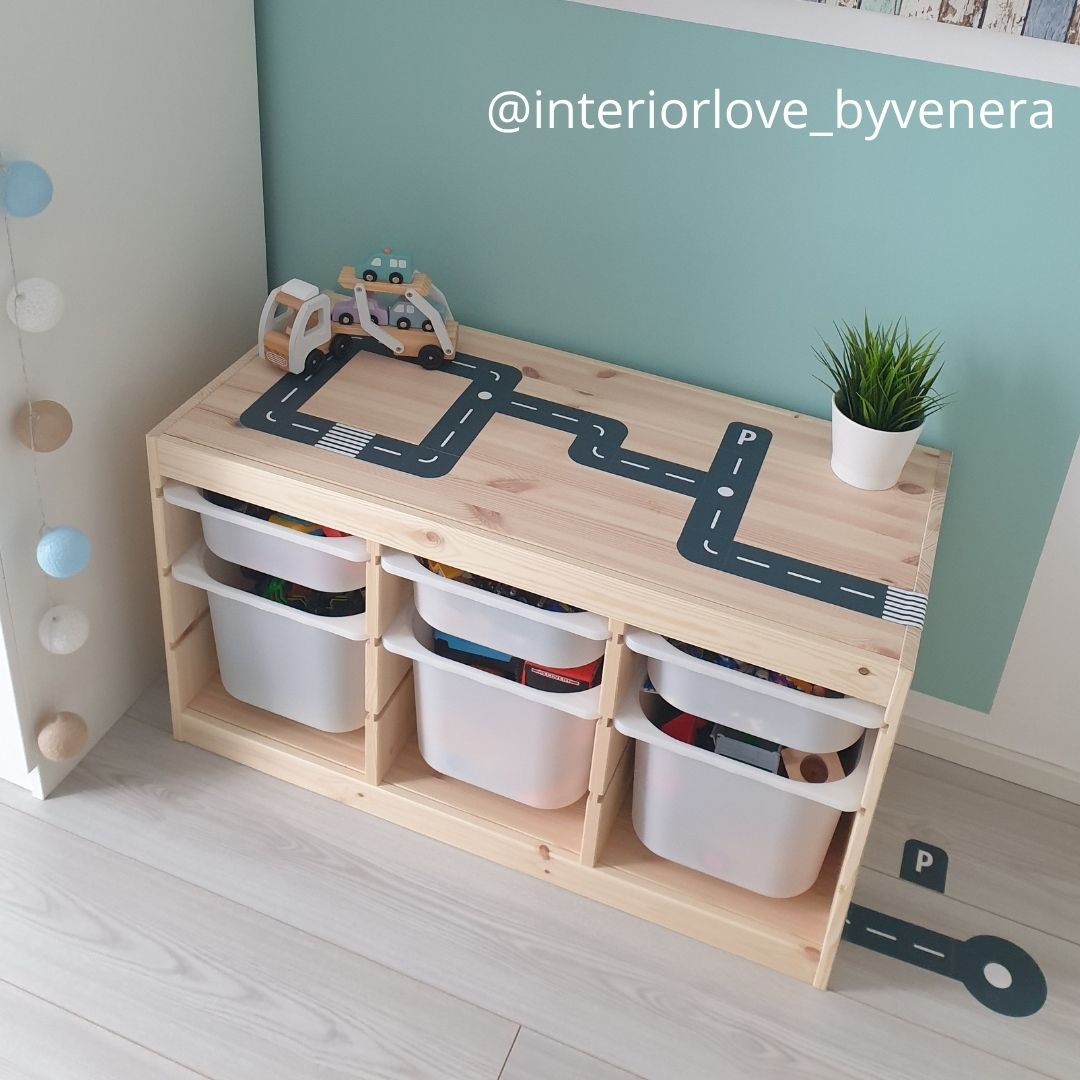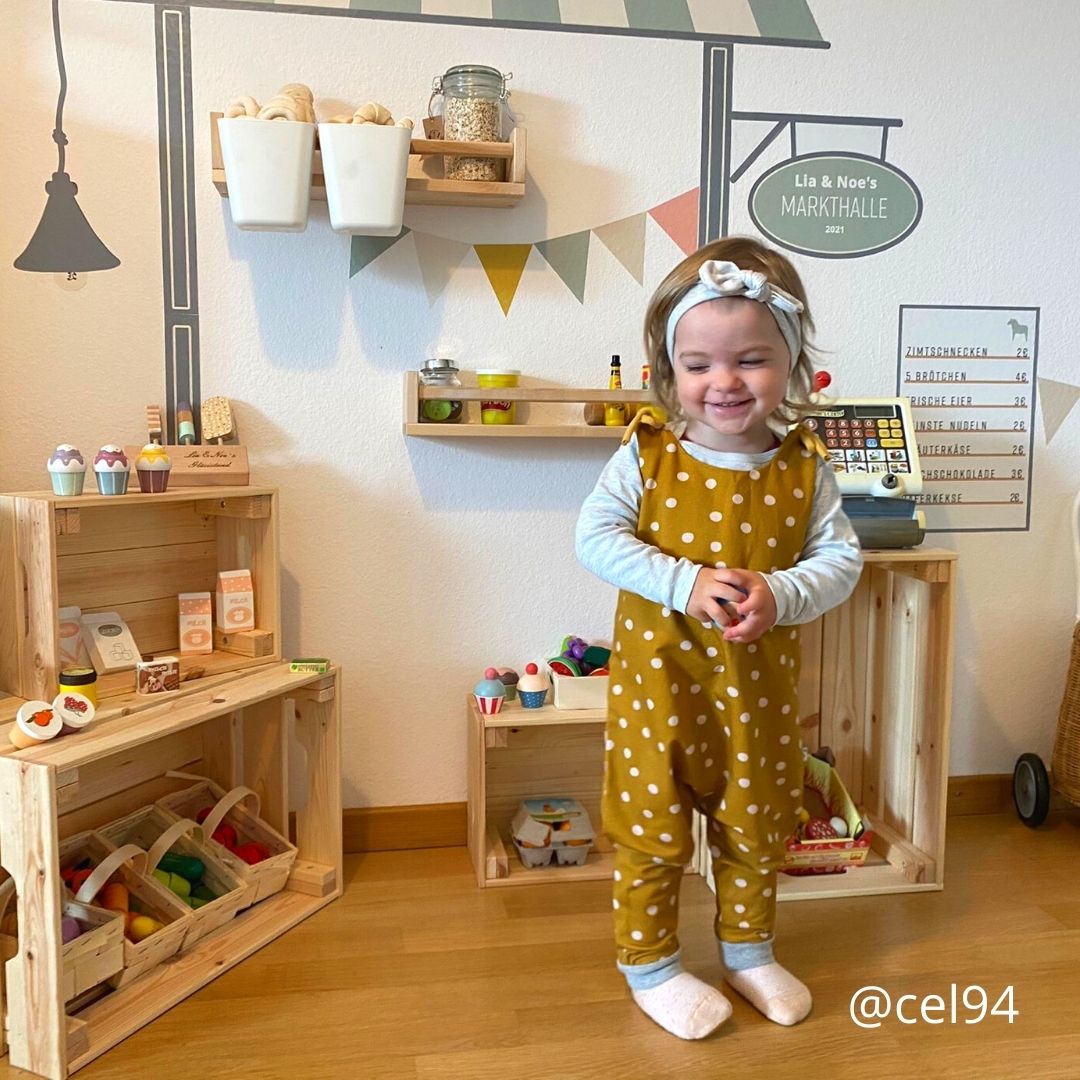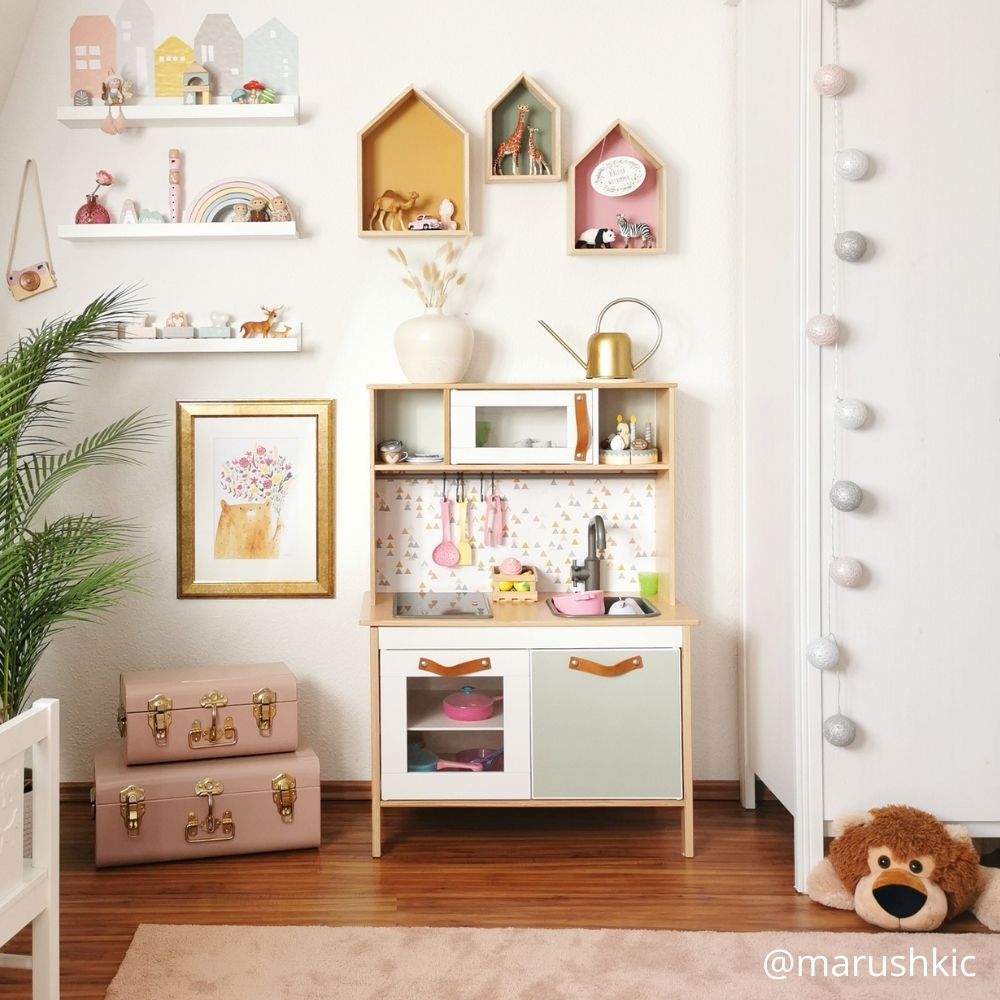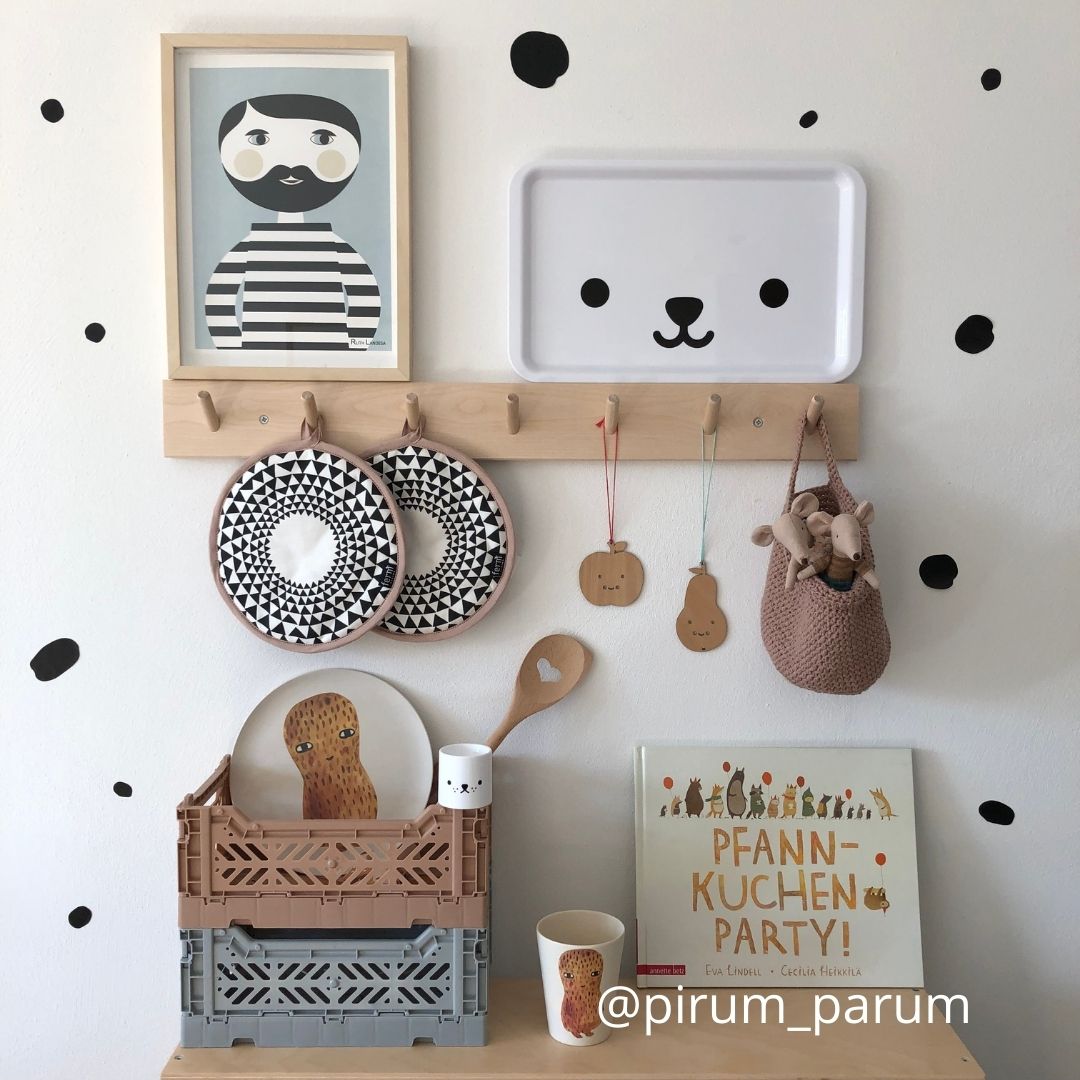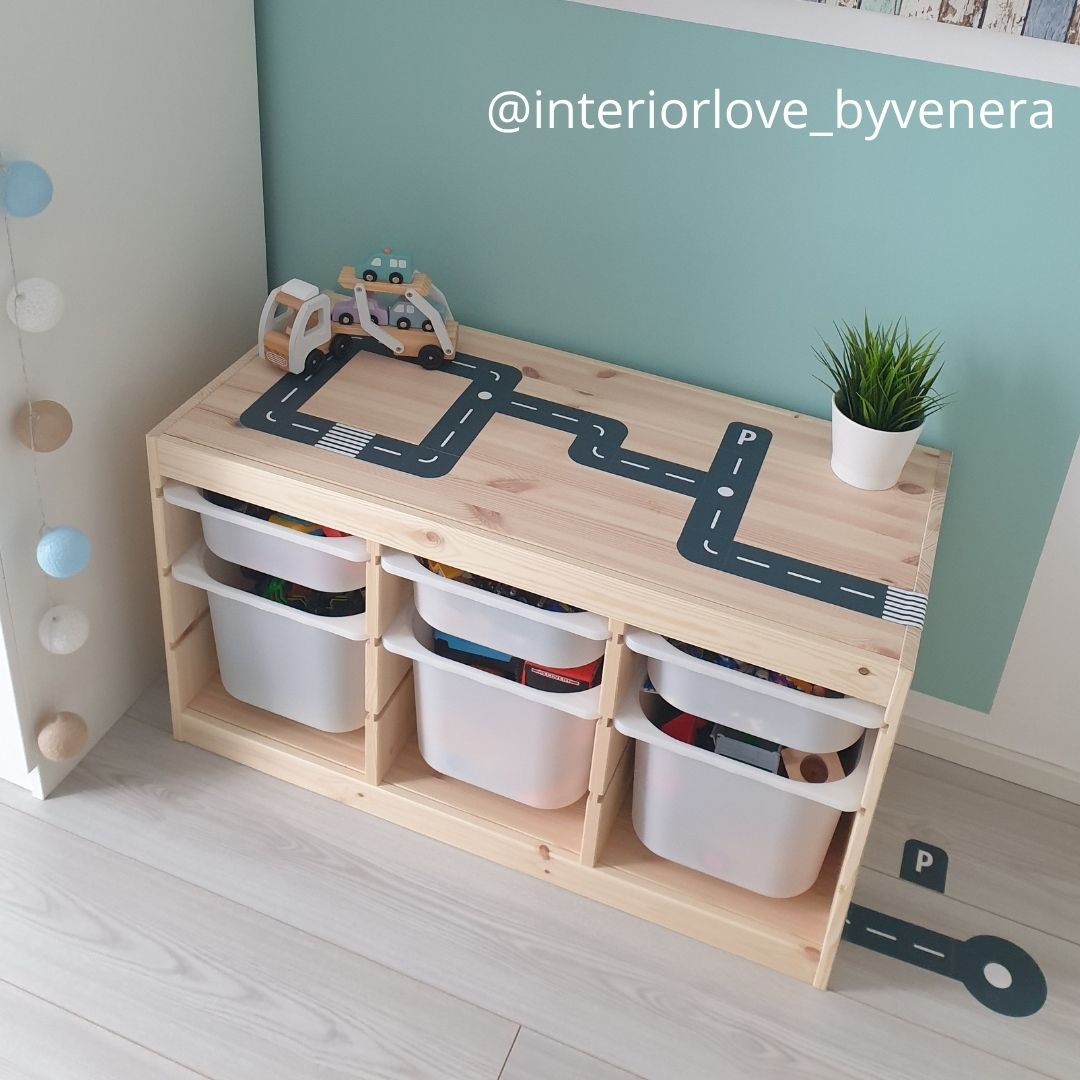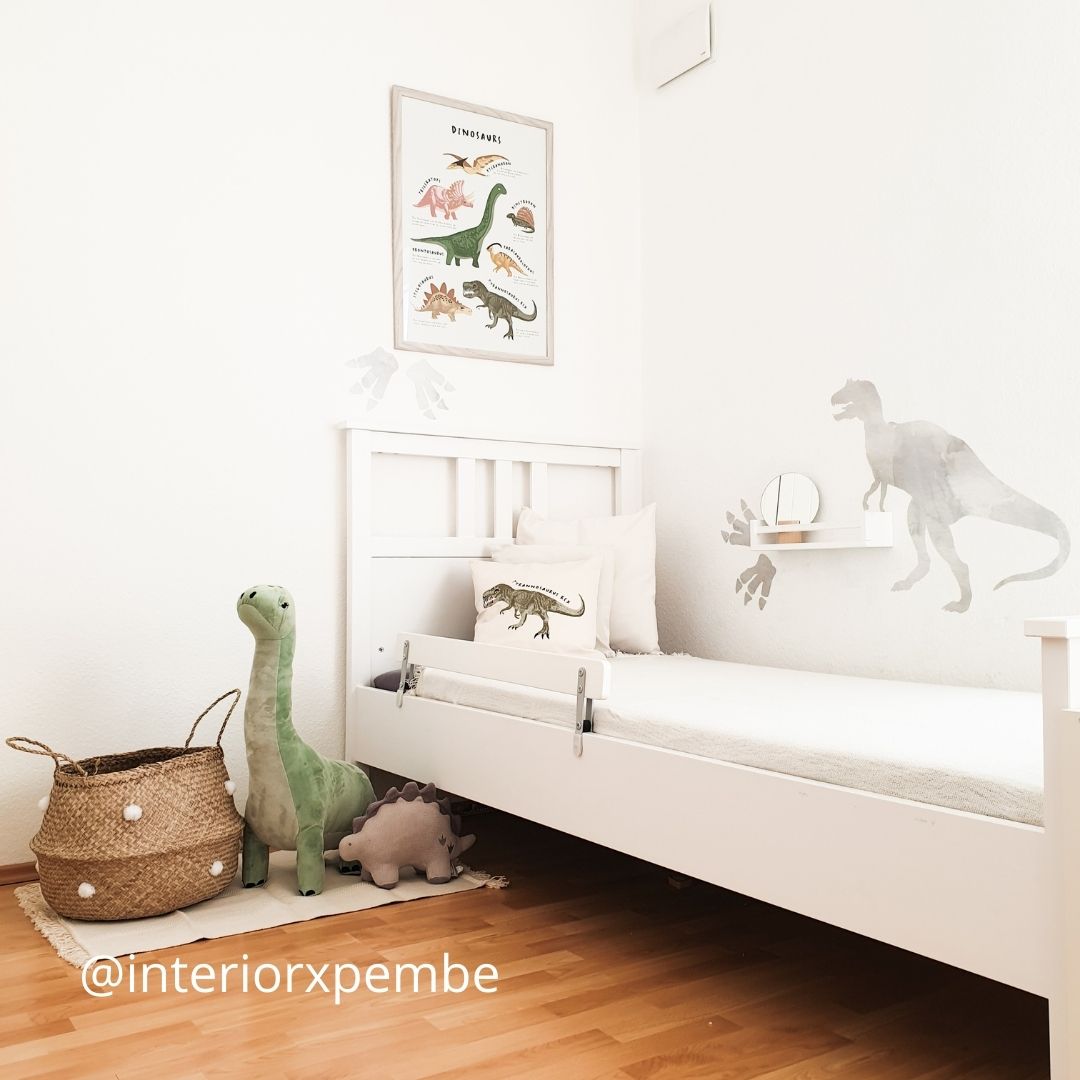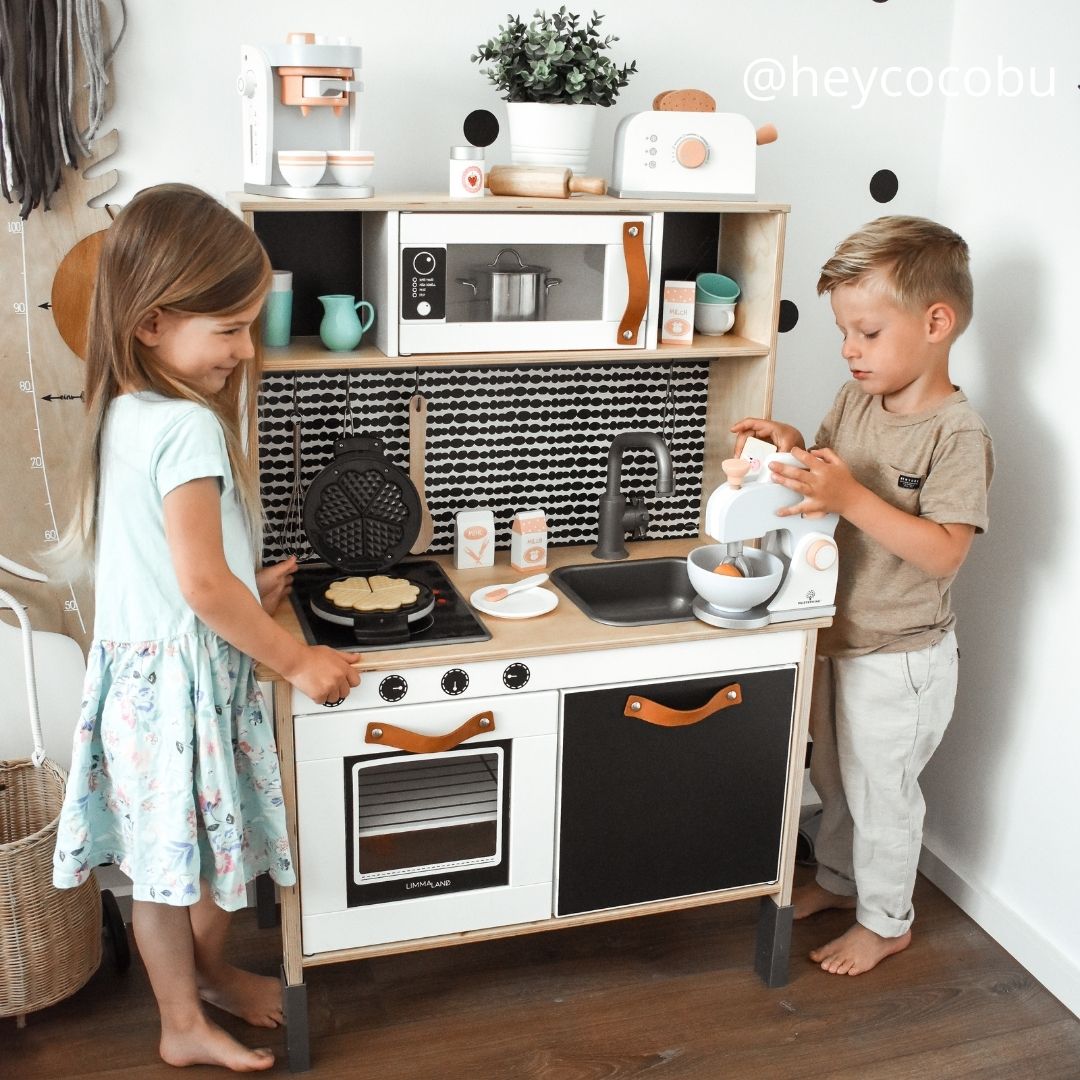 Inspiration für dein Kinderzimmer
Children's room areas
When furnishing your child's room, it makes sense to divide the room into different areas. In the spirit of
Montessori
education, zones for different purposes create structure and organisation in the children's room.
Ideas for the play area
The play area in the children's room invites extensive play. Through the in-depth occupation with fantasy worlds in the
dollhouse
or on the
play table
playground, our little ones can try things out, learn and discover their personal interests and abilities. Particularly popular with children are role-playing games such as the
play shop
or the
play kitchen
where they can re-enact everyday situations.
Make sure there is enough space for them to play. Even in the smallest children's room, there is sure to be a corner that is suitable as a play area.
Select the play possibilities according to your child's interests. After all, your little treasure should enjoy it.
Do not overload the play area with too many toys. Too much choice overwhelms our little ones.
Colours encourage creative play. Make your play area in the children's room colourful, but don't overdo it.
Sufficient storage space provides structure and organisation in the play area.
Ideas for the sleeping area
All the impressions of the day are processed during sleep. And for little people, that's a lot! So that your little one feels really comfortable in the
children's bed
and can come to rest, you should make this place particularly cosy. The matching
wall decor
in calm colours will help you to do this.
Choose a quiet place in the children's room as the sleeping area.
A cosy bed is half the battle. If necessary, make sure it has a fall-out guard, especially if your child moves around a lot while sleeping.
Use calm colours in the sleeping area. Cold colours such as blue are generally considered calming, while warm colours such as red are more stimulating.
A small light makes children feel particularly comfortable in the sleeping area. However, the light should not be too bright.
Let your child choose 1-2 stuffed animals to take to bed. Too many cuddly toys in bed are often distracting.
Ideas for the dressing area
Of course, our little mice also need enough storage space for clothes in the children's room. The favourite outfits can be easily stored in a
chest of drawers
or in a wardrobe, which you can decorate with
furniture foil
.
The dressing area in the children's room should offer enough storage space so that you can keep track of the children's clothes.
Many children like to help choose their clothes. A children's wardrobe at eye level helps them to do this.
Clean out the wardrobe in the children's room regularly. Clothes that no longer fit take up unnecessary space in the dressing area.
With a structured organisation in the dressing area, you always know where to find which clothes and don't have to rummage around.
Organise the wardrobe sensibly: In summer, for example, thick jackets can be placed high up where you can't reach them quickly.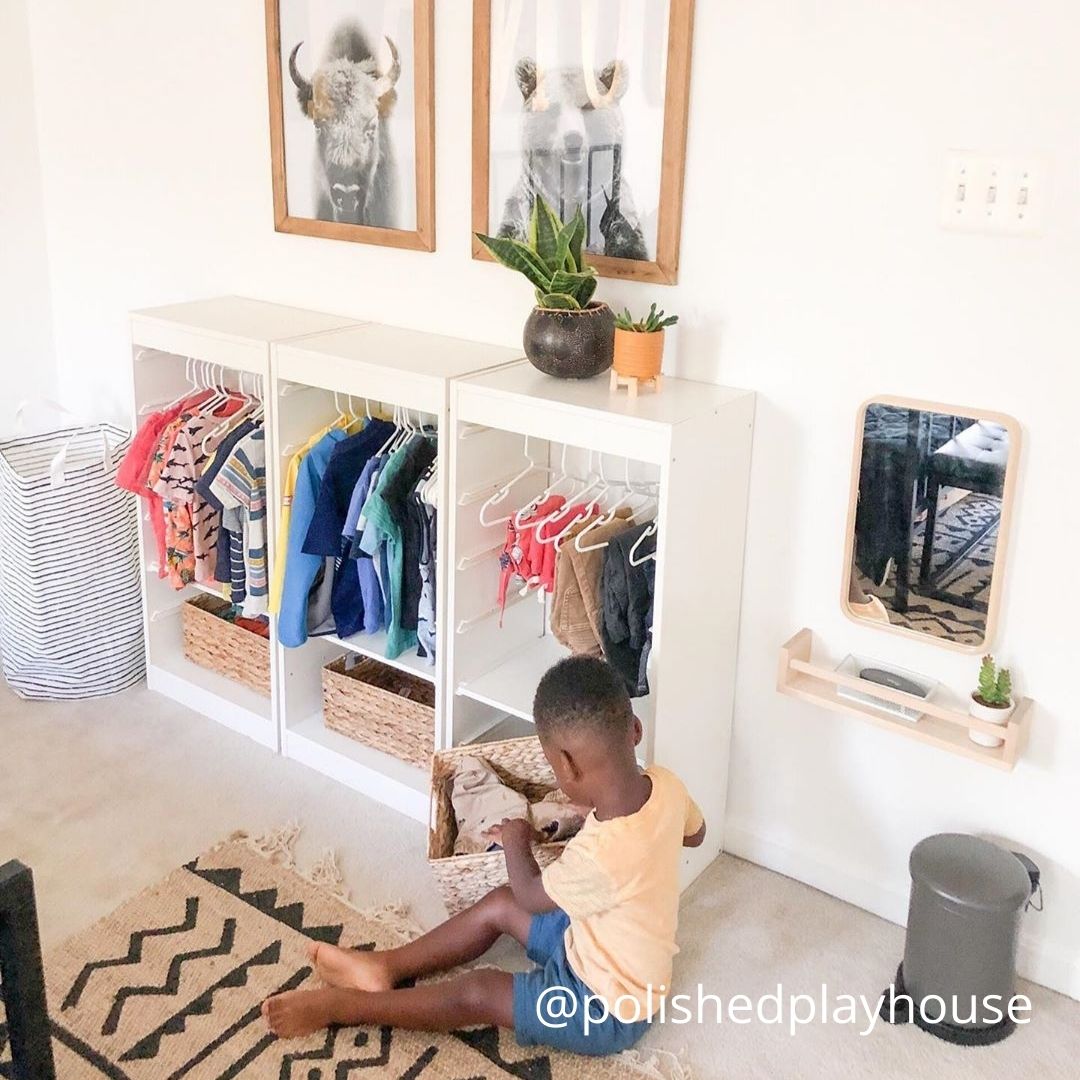 Ideas for storage & organisation
With structure and
organisation
harmony enters the children's room. In the
children's shelf
, favourite items can be quickly stored and when everything has its place, tidying up is child's play, even after the wildest play.
Make sure there is enough space for toys, painting utensils and books in the children's room. A shelf or cupboard system will help.
Boxes and crates are a good choice to keep your children's room in organisation . After the Lego game, all the figures and bricks simply go back into the box.
Establish an order structure in the children's room together with your child. This way, puzzles, cars and crayons always have a fixed place.
Children's shelves at eye level help your child to keep organisation independently.
Sort out toys and books regularly. Things that are no longer played with or are broken make room for new things.
Ideas for children's room walls
The
wall design
in the children's room makes the little ones' realm really homely. A coloured wall or small details in cheerful colours give the room the feel-good factor.
When designing your children's room walls, look for light and calm colours. If the wall decoration is too colourful, the room will quickly look squat.
You can set stylish accents with small details such as a wall tattoo.
Combine the wall decoration with storage space. A wall shelf in the children's room provides both storage and decoration.
Let your child participate in the design of the nursery walls and choose colours or elements that they like.
Choose the wall decoration according to the purpose of the children's room area.