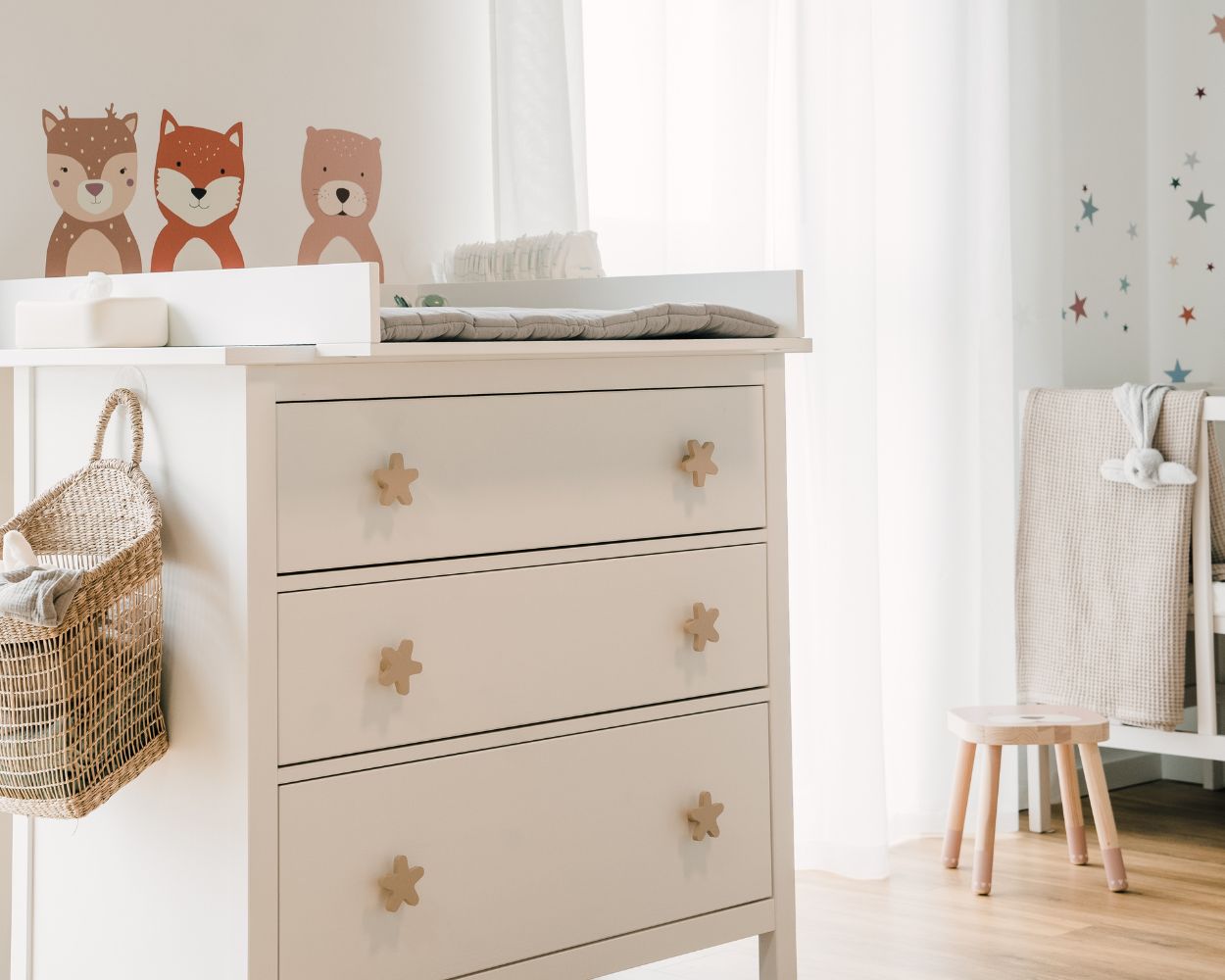 5 IKEA Hacks with the HEMNES chest of drawers
The practical IKEA chest of drawers HEMNES can be found in the homes of many families. No wonder, because the drawer of the simple chest of drawers offer a lot of storage space and room for clothes, toys and odds and ends of all kinds. In the bedroom, baby's room, children's room, bathroom, living room and hallway, HEMNES always serves well. Find out how you can transform your chest of drawers with simple means here in Limmaland.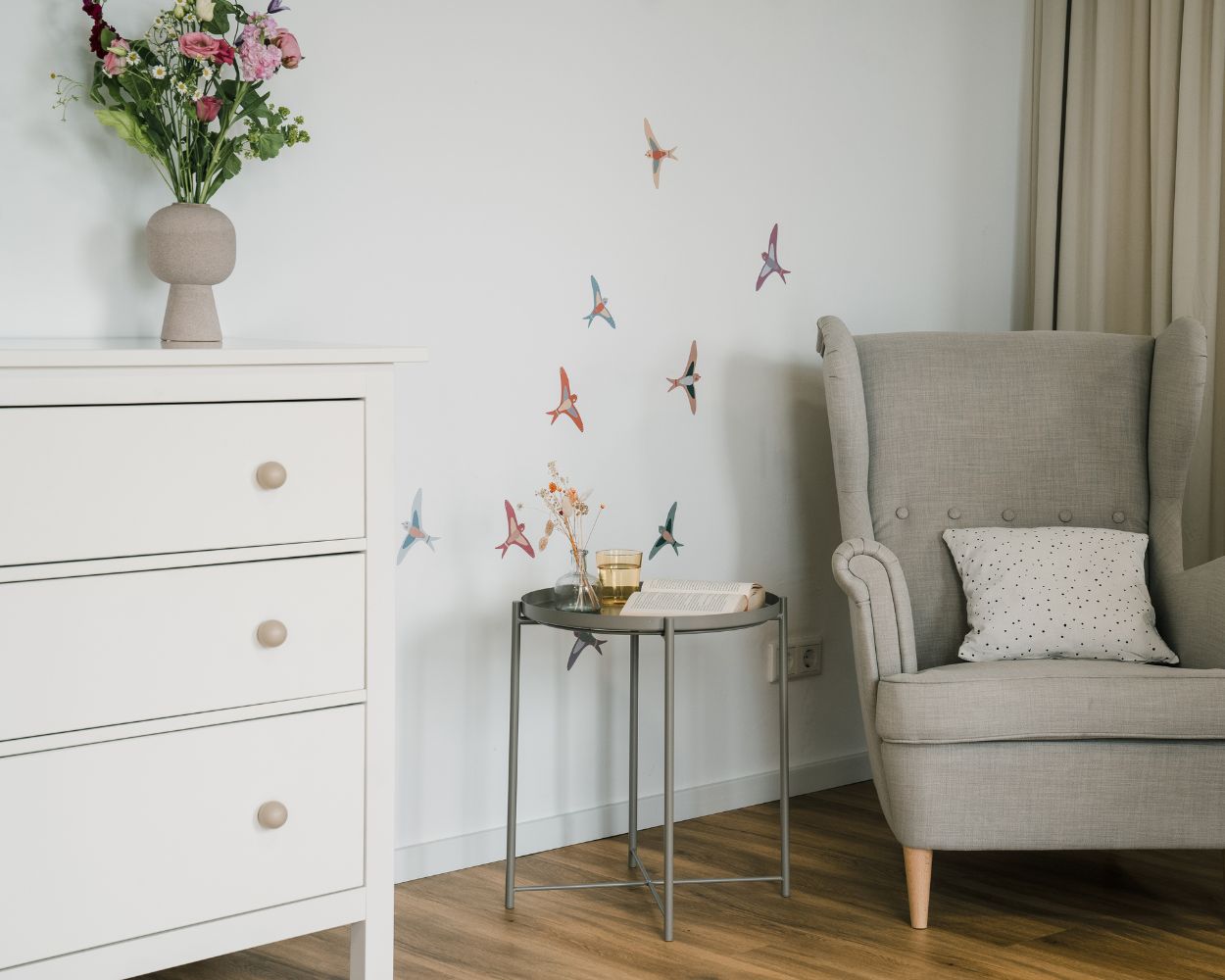 1. Beautiful handles make all the difference
The easiest way to turn your HEMNES chest of drawers into a real eye-catcher is to use beautiful handles that match your interior. High-quality furniture handles not only feel good, but also give the plain piece of furniture a completely different character. And best of all, you can do this IKEA hack in just 5 minutes!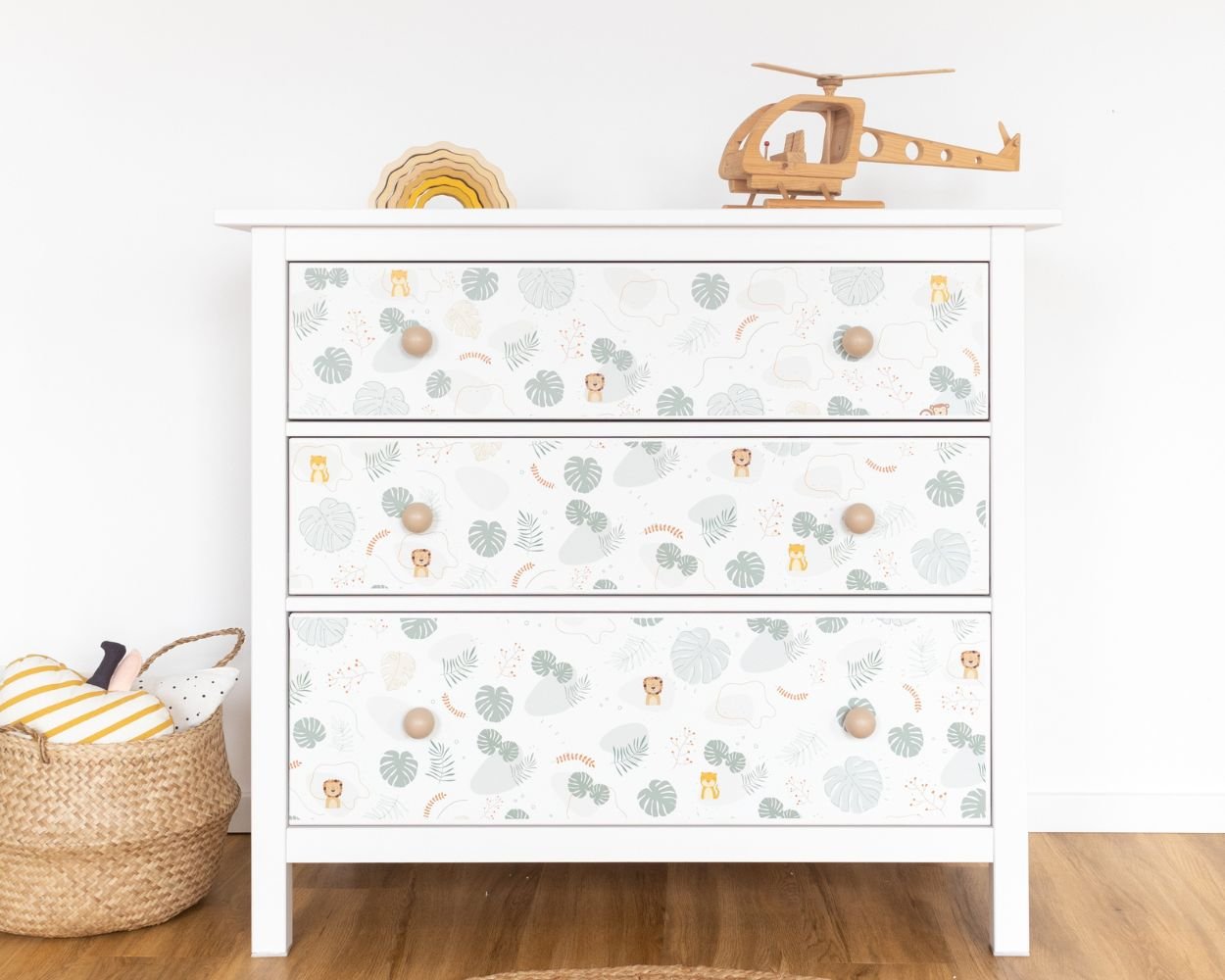 2. Drawer fronts laminate
Wow! If you want to give your HEMNES chest of drawers a real makeover, colours or patterns on the drawer are a great idea. You can choose motifs to match your furniture or even combine different designs. At Limmaland you can get furniture foils as yard goods, which you can easily cut to your desired size. Take a look around!
3. IKEA HEMNES paint
Of course you can also paint your HEMNES with a brush and varnish chest of drawers. With a little preparation and the right materials, this can also work very well. We'll also give you the best tips for your DIY project.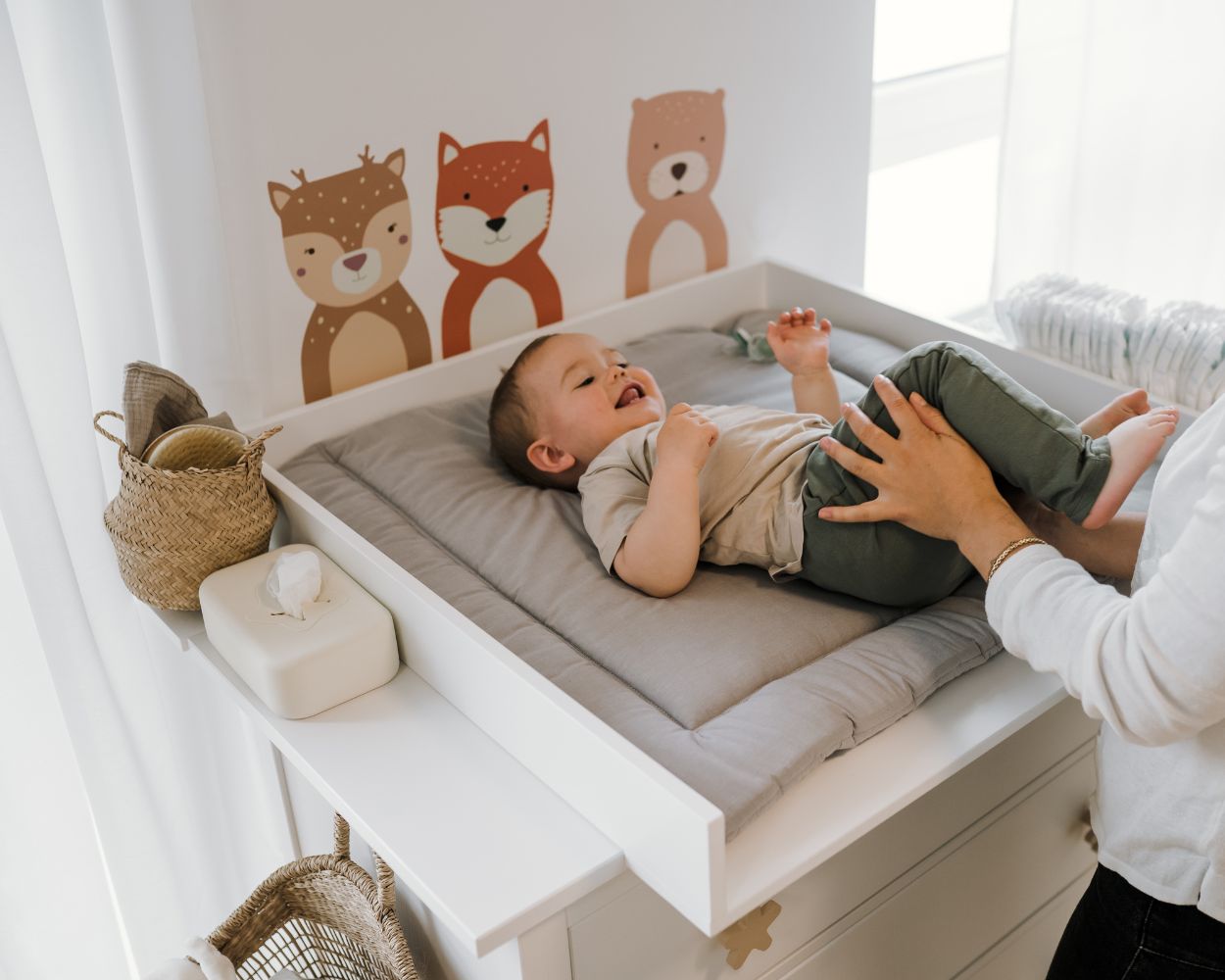 4. Changing table for the HEMNES chest of drawers
One of the best-known IKEA hacks with the HEMNES chest of drawers is undoubtedly the changing mat. Many new mums and dads like to use the practical chest of drawers for changing nappies, as the height is perfect. In addition, the generous drawer offers space for changing utensils and clothes. Do you need ideas for your changing area? Then be sure to take a look here: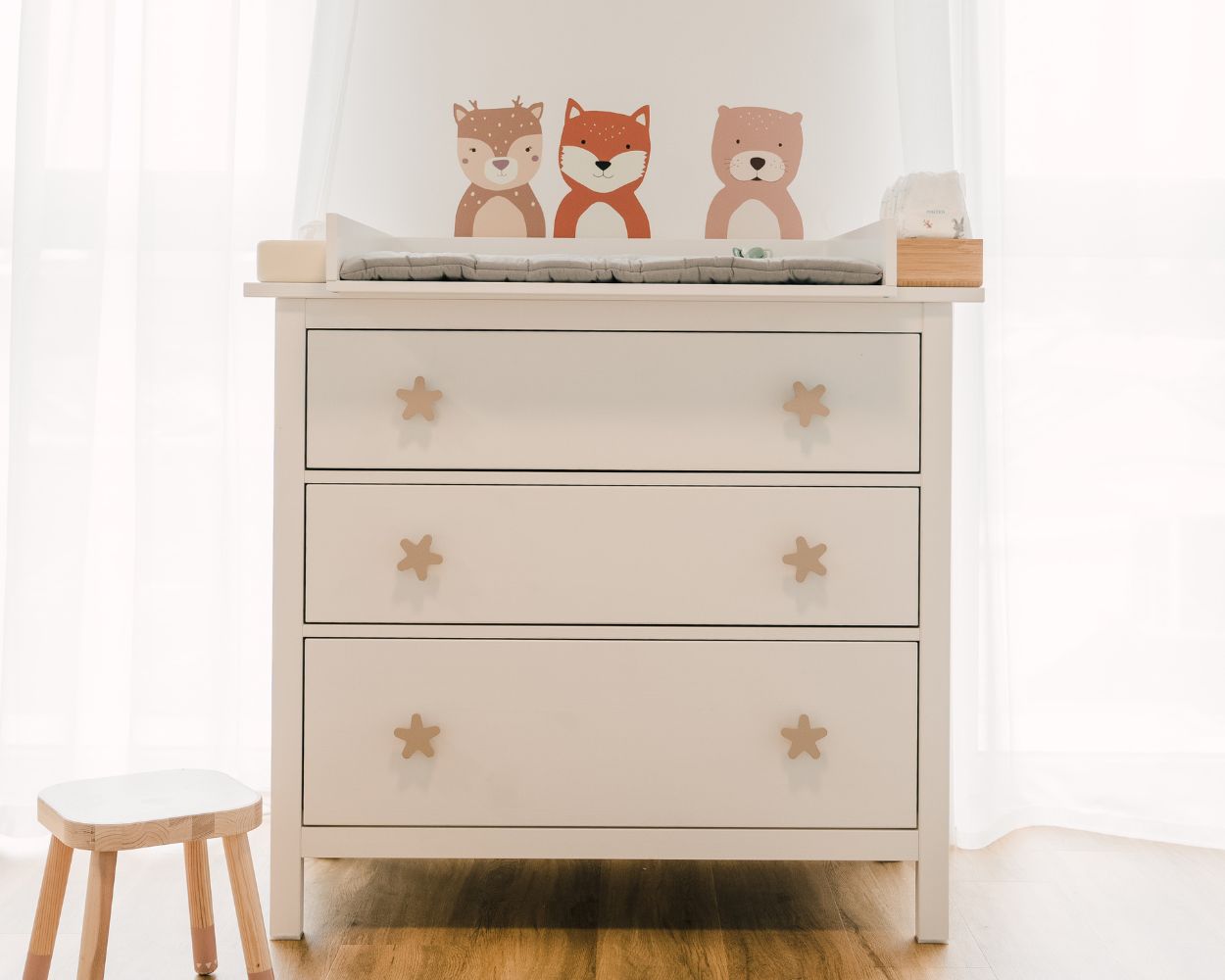 5. Combine wall decor with HEMNES
The surroundings also play a role! With cute wall decorations, you can set the scene for the plain chest of drawers. Wall stickers that you can simply stick on are particularly suitable. And you can get really creative. Which motif do you choose?