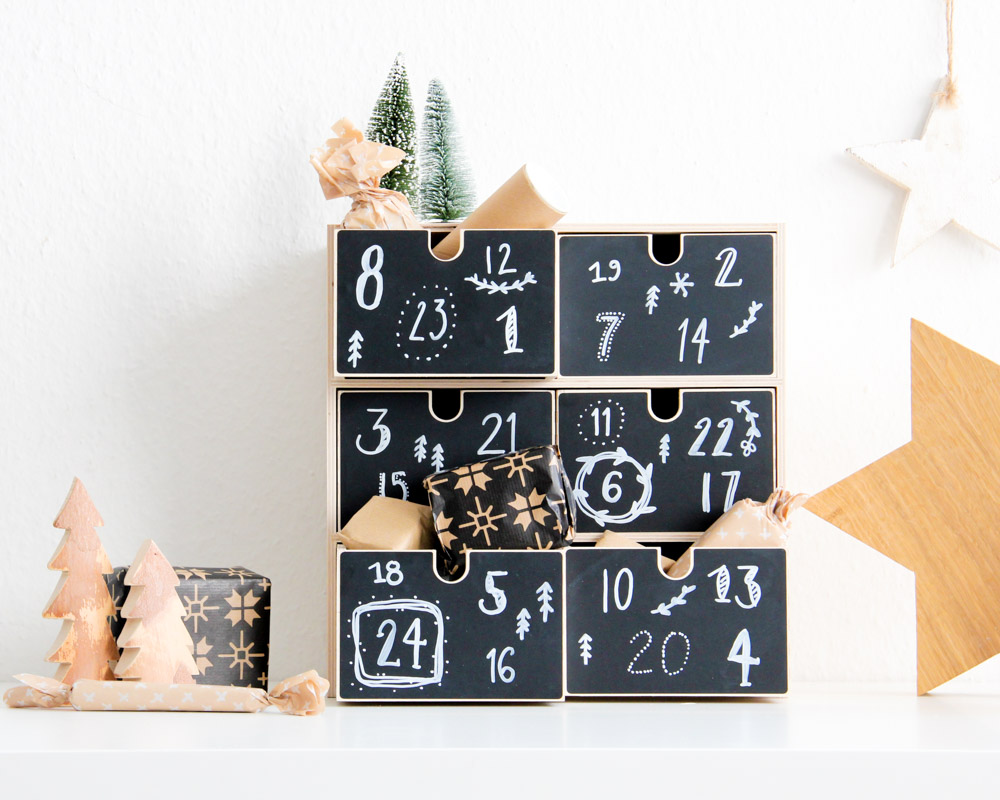 IKEA Hacks with the MOPPE Mini- chest of drawers
What do you mean? The, the or the MOPPE? Well, it doesn't really matter, as long as you have it at home. With clever IKEA MOPPE hacks, you can personalise your mini chest of drawers.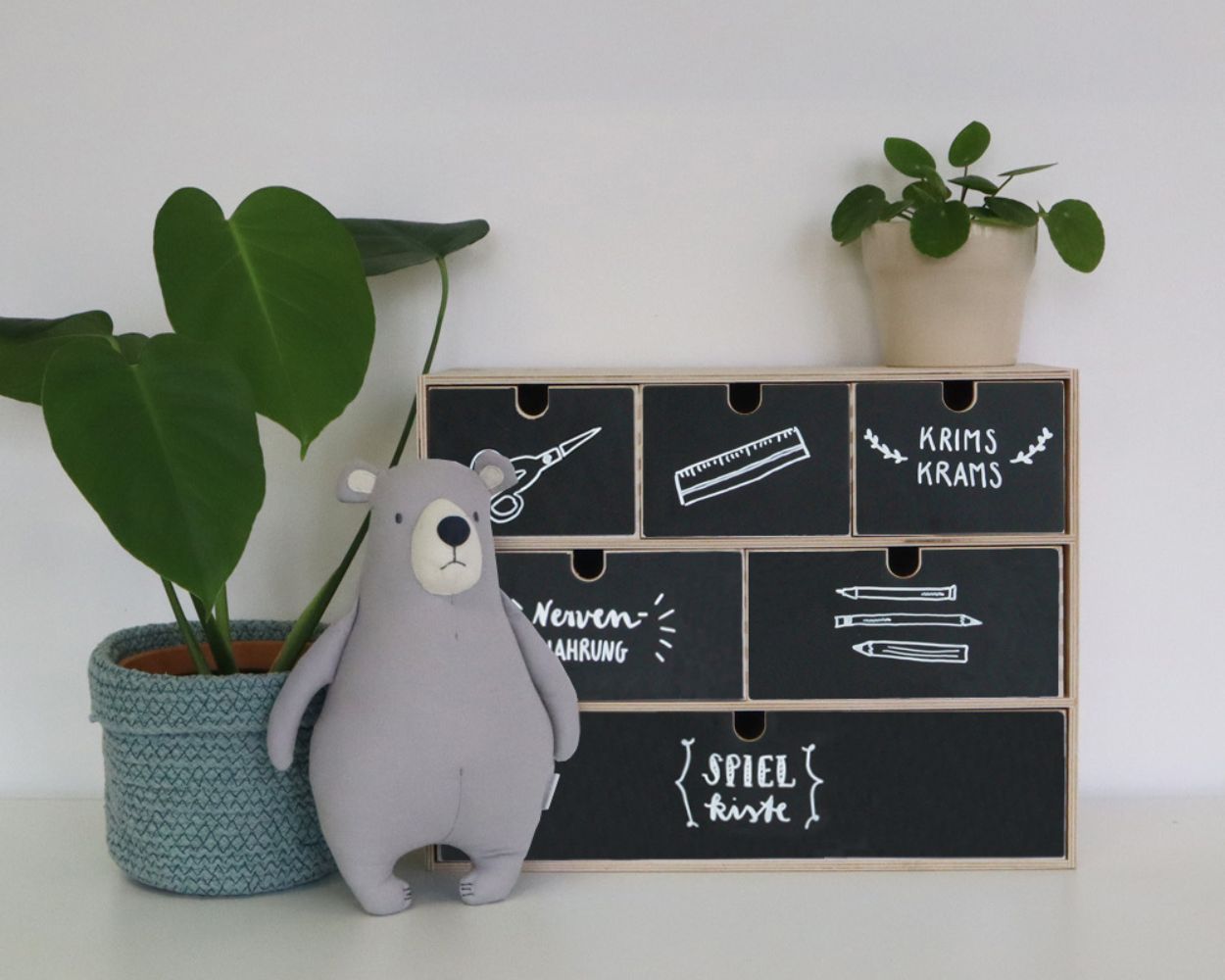 Perfect organisation with blackboard foil
Especially on the desk, it's best that everything has its place! And that also applies to the MOPPE from IKEA. At Limmaland, you can get the perfectly fitting TAFFLA blackboard foil, which you can paint or write on creatively with chalk.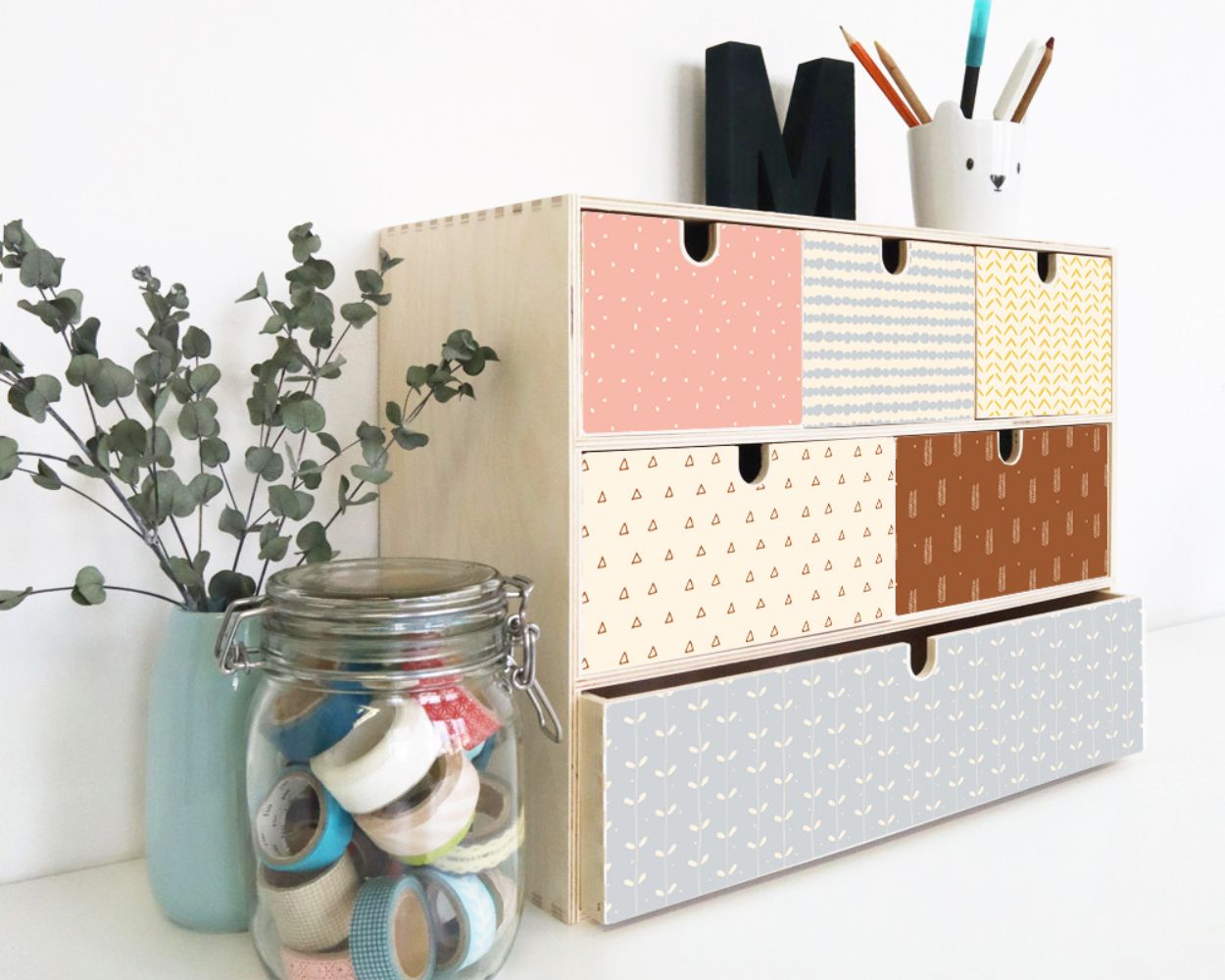 IKEA MOPPE drawer colourful laminate
And how about a trendy pattern design as decoration for the IKEA MOPPE? The combination of trendy colours and geometric patterns make for a stylish makeover. And not only in the children's room! IKEA MOPPE hacks also offer perfect storage space for sewing accessories or cosmetics.
Painting the mini chest of drawers
Of course you can also paint the MOPPE. The untreated birch wood provides the perfect base. However, you should have a steady hand and patience to ensure that it turns out neatly. Want some tips?
Buttons for the MOPPE
If you like, you can also make the mini chest of drawers with handles. To do this, simply turn the drawer upside down and drill the holes for the knobs. By the way, we love the idea of using the MOPPE as a bedside table!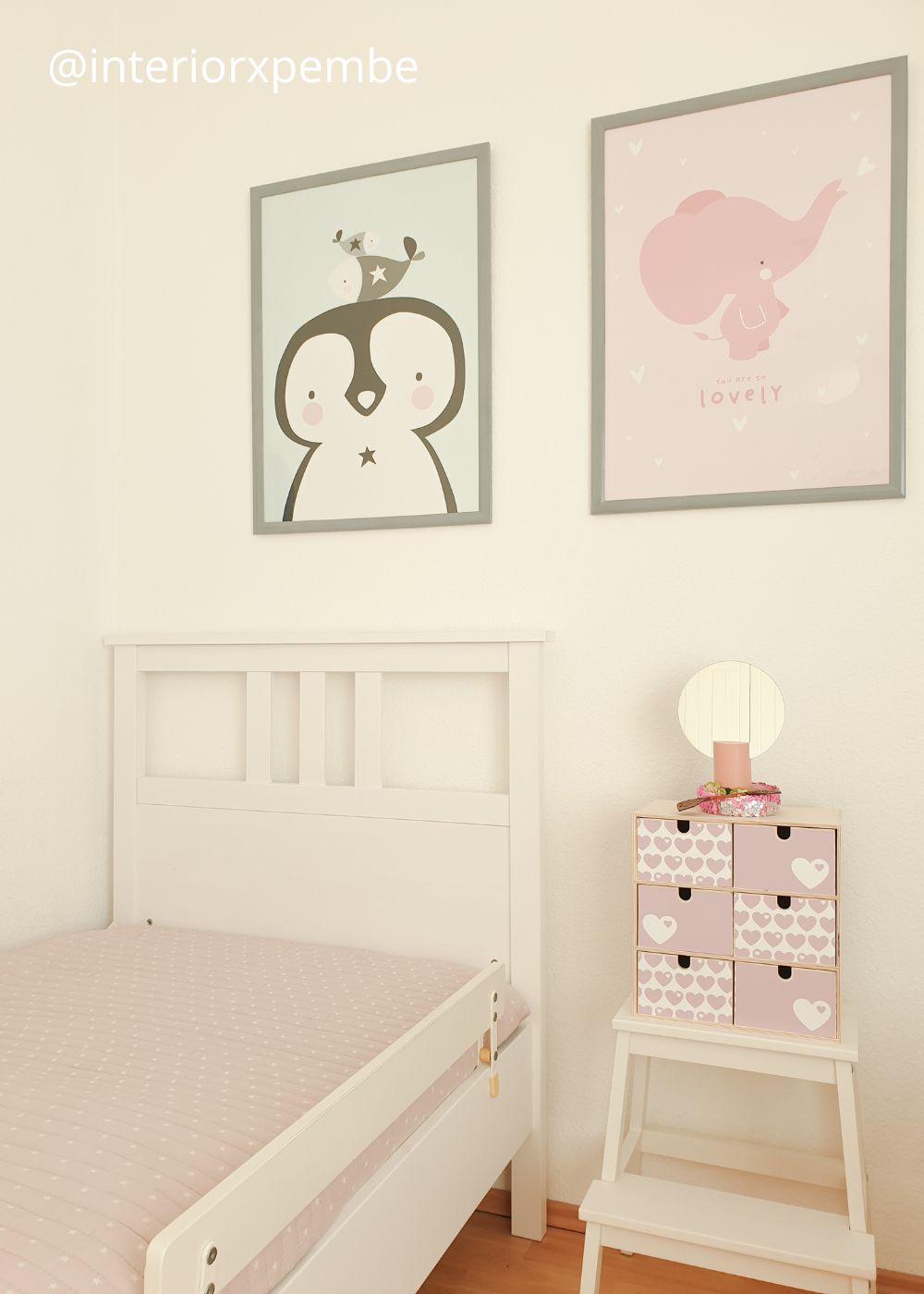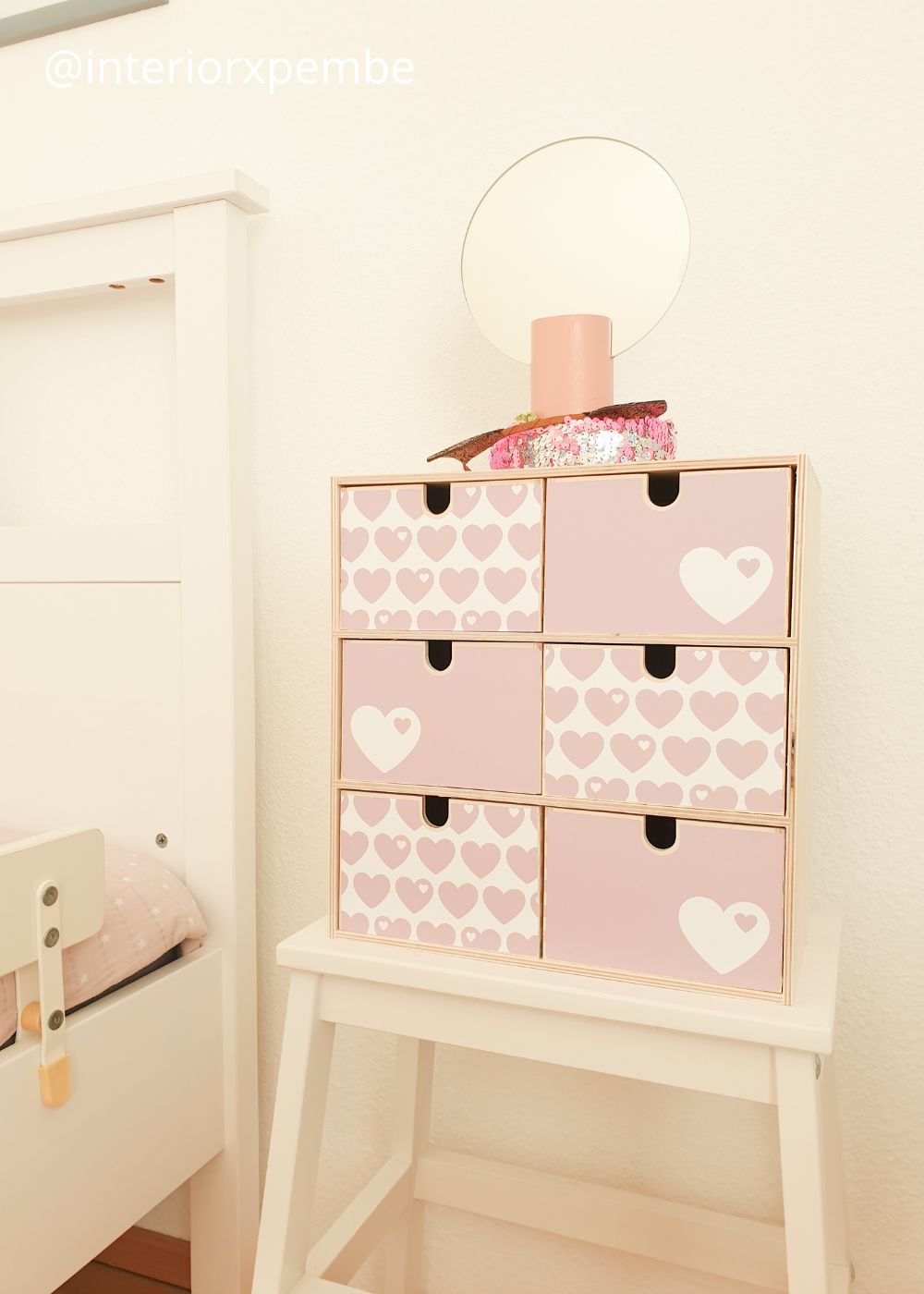 Jewellery storage in the MOPPE
The dream in a girl's room: the mini chest of drawers with mirror is the perfect solution for storing barrettes, jewellery and dressing accessories.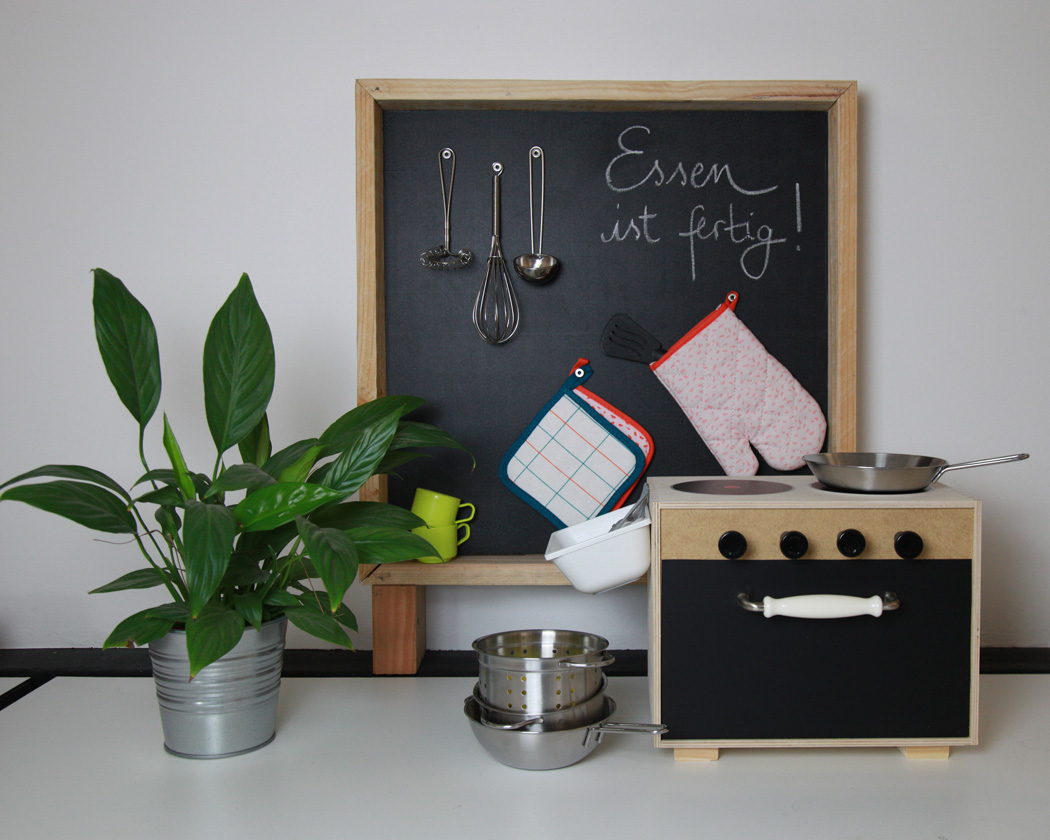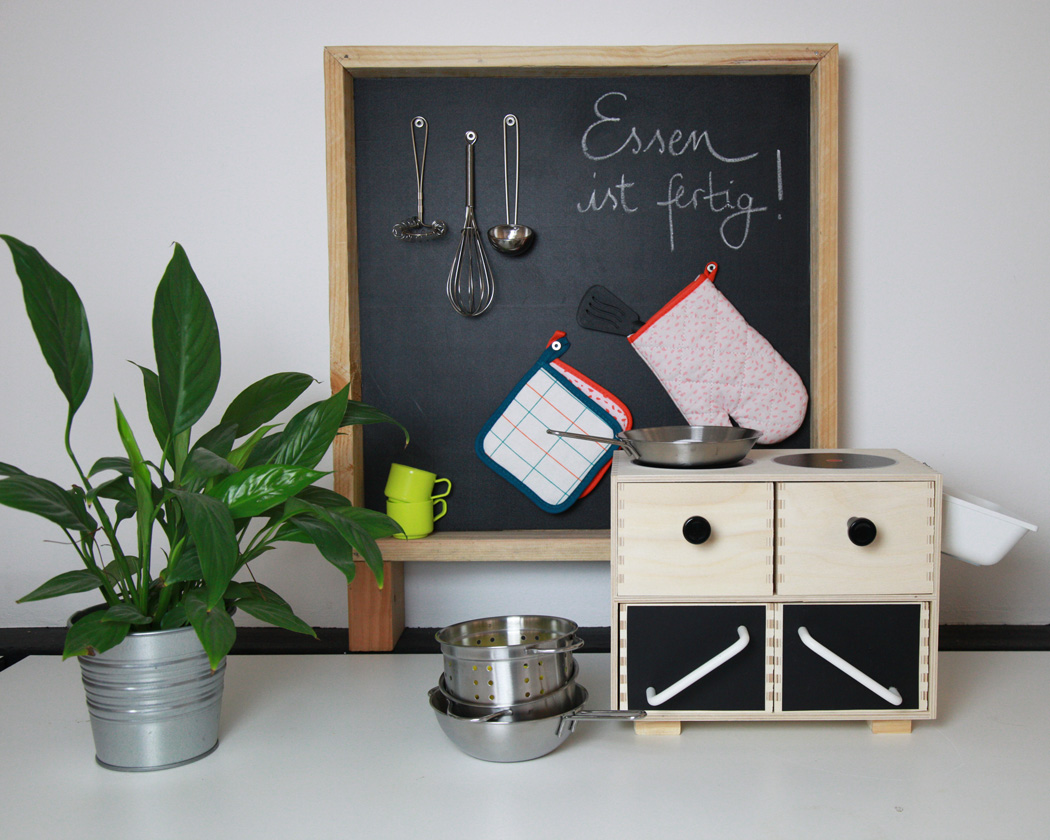 MOPPE becomes a doll's kitchen
We had some fun and transformed the MOPPE mini chest of drawers into a play kitchen with board foil and
furniture handles
. It's a great place to practise cooking with mini pots until the real thing can move in!
Play kitchen
can move in!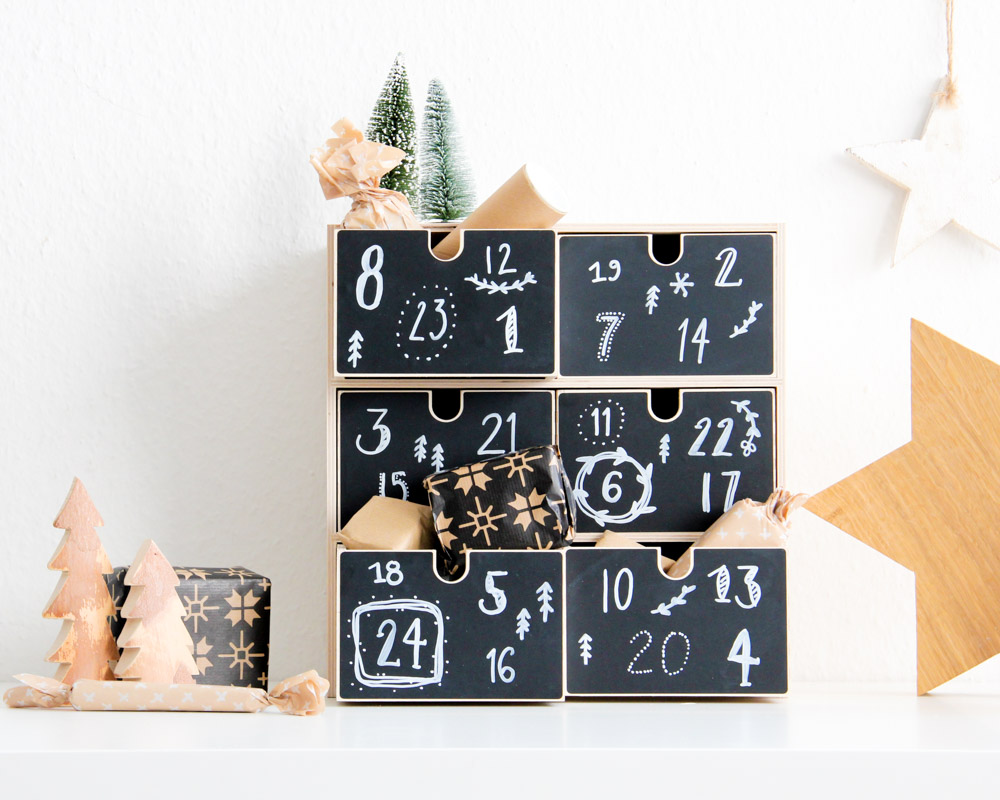 Use MOPPE as an Advent calendar
Of course, a homemade Advent calendar is always the best! But what is the best way to package the contents? This is where the MOPPE comes in perfectly! Each drawer is filled with 4 small packages and can be emptied bit by bit. Cute idea, isn't it?
Small but mighty: the IKEA MOPPE Mini- chest of drawers
The MOPPE is super practical for storing small items in the children's room or baby's room. Storage. Of course, it can also be used on the desk, the changing unit or in the painting and play corner in the nursery. This little miracle of organisation is ideal for storing all kinds of odds and ends.