Ideas for IKEA children's tables
Turn your IKEA furniture into imaginative play tables with fanciful design decal.

The best IKEA kids' table hacks
Choose your IKEA kids' table or IKEA shelf and easily transform it into clever play worlds with Limmaland design decal.
IKEA KALLAX children's table- The classic
Our all-rounder in the children's room: IKEA KALLAX is an integral part of almost every home. So why not use the shelves for playing too? Discover different ideas on how to turn your shelf into a beautiful piece of play furniture with IKEA KALLAX Hacks.

Perfect storage with the IKEA TROFAST
Downstairs storage and organisation , upstairs a creative world of play. You can easily combine both with the IKEA children's tables from the TROFAST series.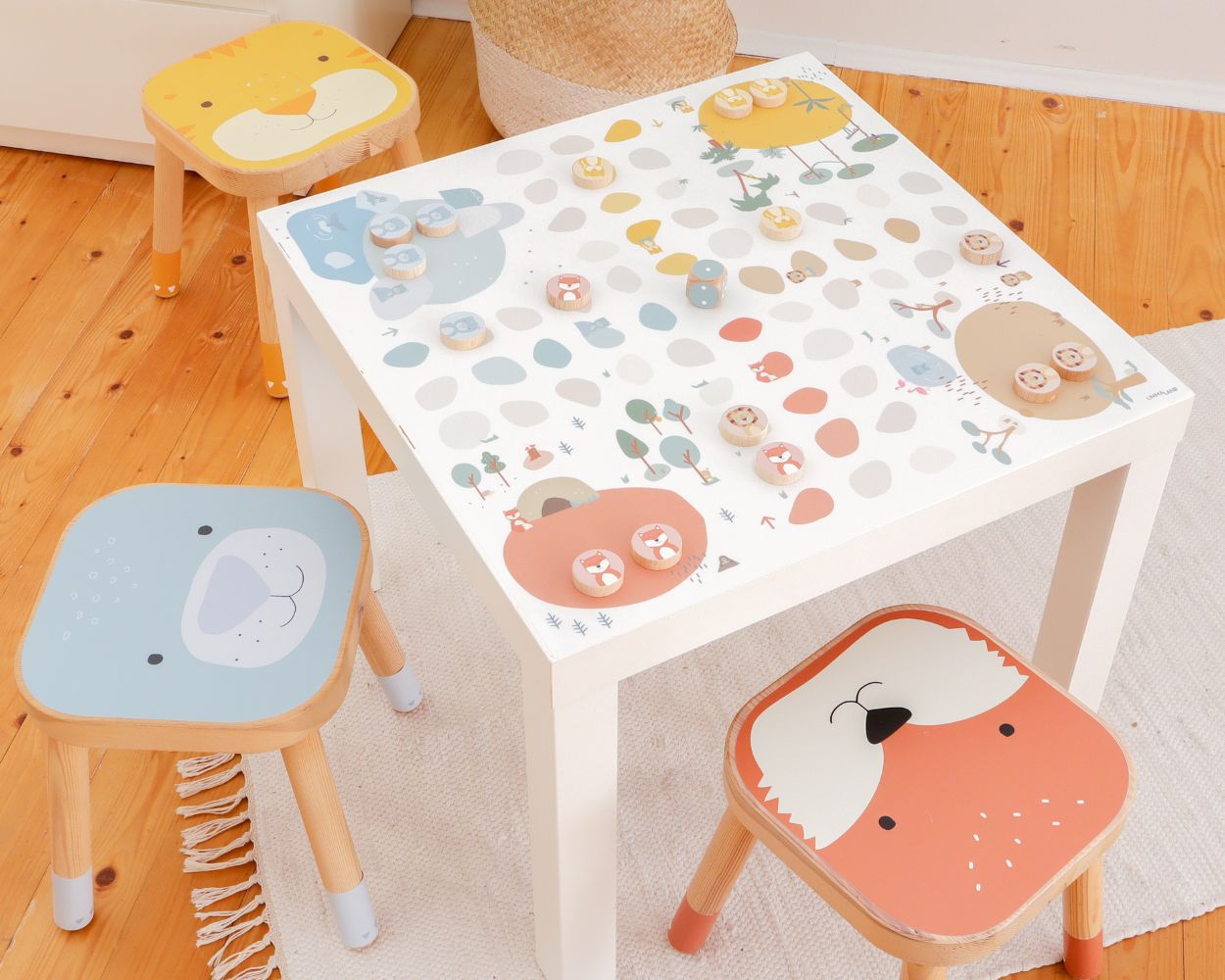 IKEA LACK children's table- The value for money
Almost everyone has one of the popular tables from the IKEA LACK series at home. It is inexpensive, light and small, but the IKEA table is not really an eye-catcher. We show you how to transform the LACK tables into creative IKEA kids' tables for your children's room.

Multifunctional table IKEA FLISAT
The special thing about the FLISAT hack for play table is that you can simply remove the table tops and turn them around. This way you can glue two different design decal on the children's table at the same time, which ensures a lot of variety and prevents boredom.

IKEA children's tables at your home