Elf doorhow a little elf can make your Christmas memorable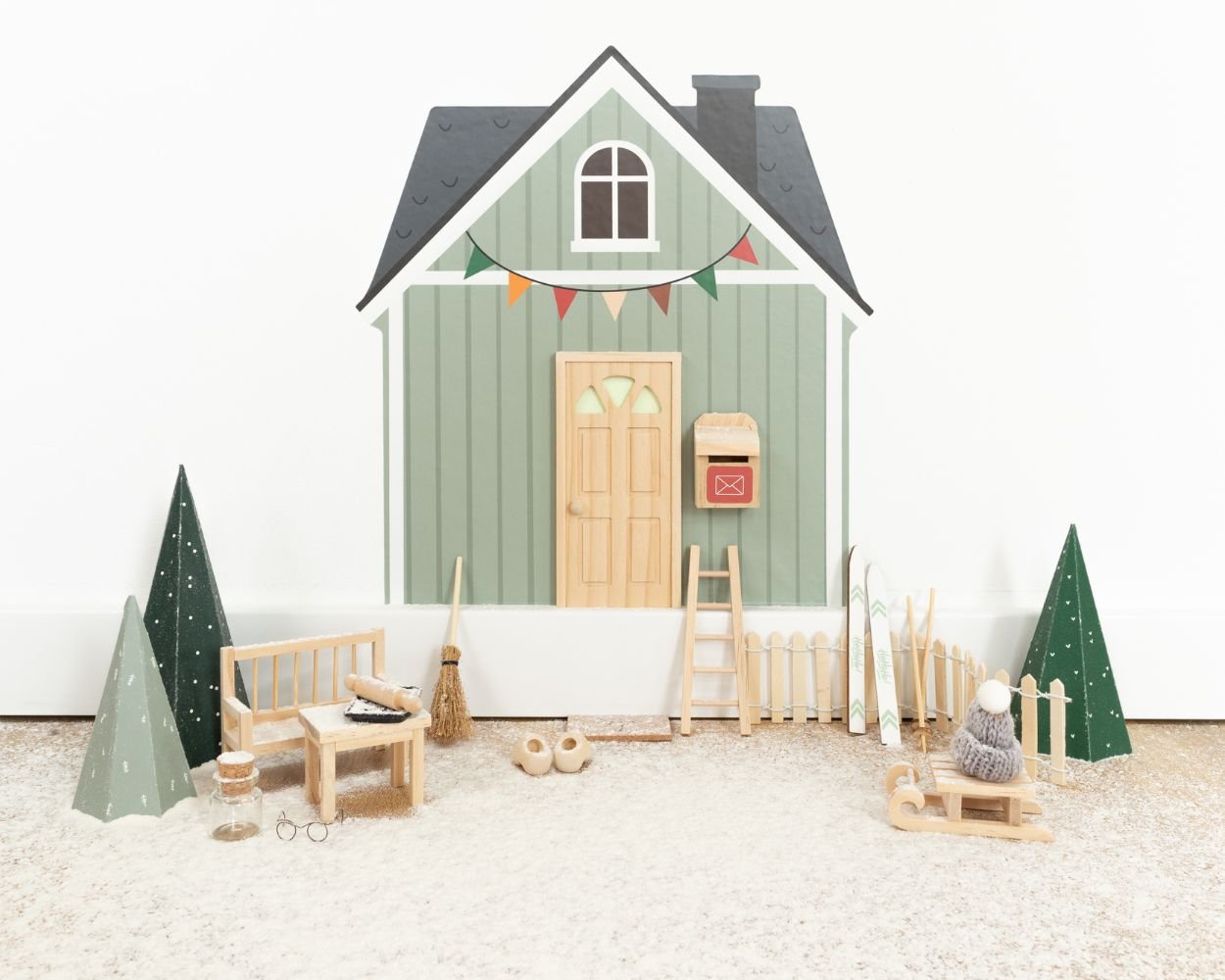 Welcome to the magical world of Secret Santa doors! 🎄Hereyou can learn all about the magical tradition and how you can experience it in your home. The elf door is an enchanting way to increase the anticipation of Christmas and give children (and adults too) a memorable time. Let's dive in together and answer all your questions about "elf door"!
The ultimate guide for your Christmas season with elf:
Who is the Secret Santa? The custom of elf door
An elf is a magical Scandinavian tradition for the whole family. The elf are little helpers from Father Christmas or Christ Child who work their magic in the run-up to Christmas and provide joy, shared memories and an unforgettable family time.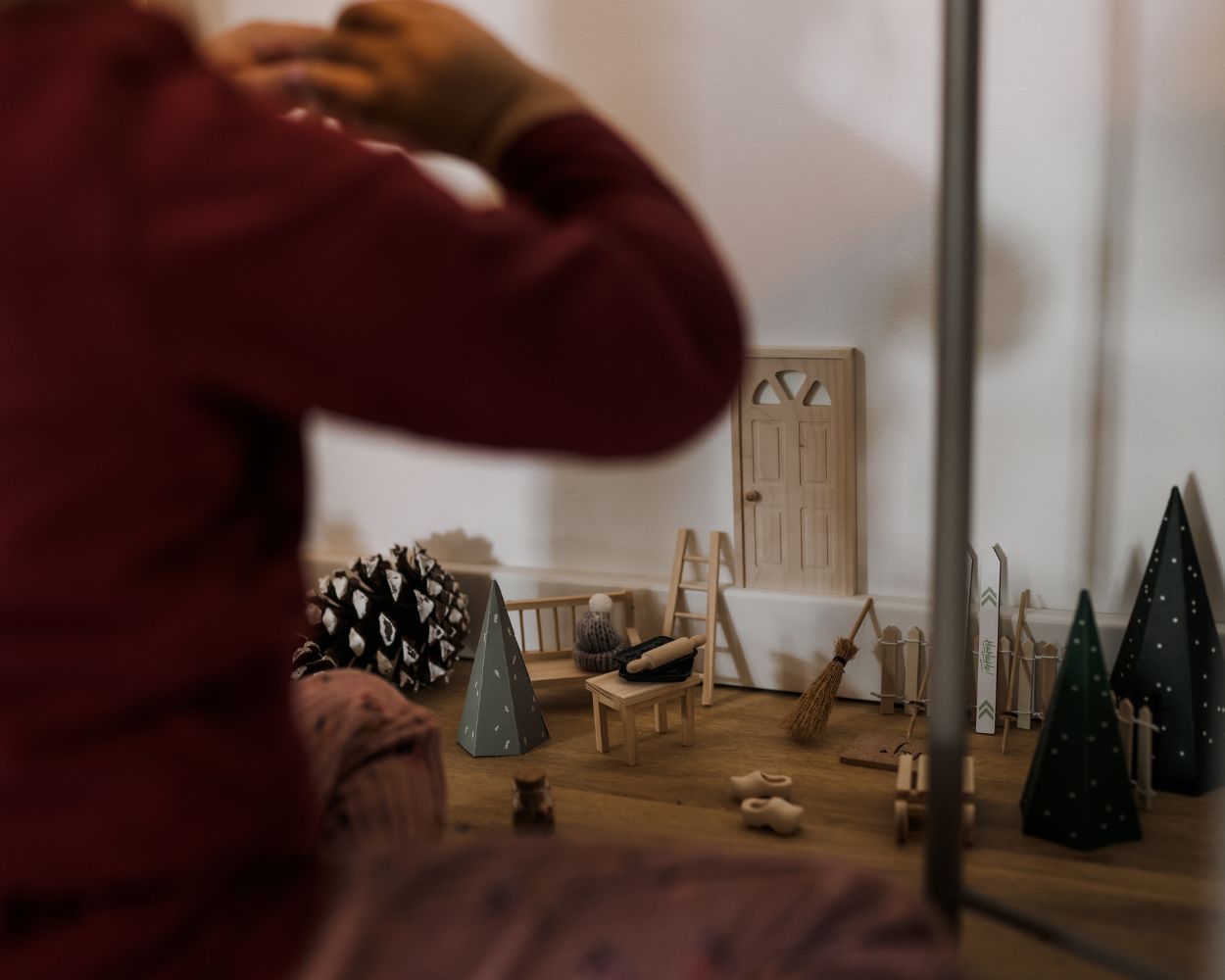 Elf doorhow it works
As a rule, elf will move in with you on 1 December. Every family has a elf, which, once it has been with you for a year, always returns to you (if you want it to). From 1 to 24 December, the elf will sweeten the days until Christmas with funny pranks. However, he (or she - there are also female elves) can also refer to current topics in the family, give you little presents and surprises or prepare games and activities for the children. So christmas elf is like a kind of interactive Advent calendar.
There is no right or wrong in the world of Secret Santa. Each family designs their elf season individually. Whether the elf appears every day or "only" when visiting grandma and grandpa, you alone decide on your own tradition that will create unforgettable memories.

Elf door 2023
Do you want a elf to move in with you this year? Whether you're a beginner or a elf professional, we've been working for months on the perfect Secret Santa season 2023. Sign up for our newsletter now to make sure you don't miss any news about the little houseguest.
Why Secret Santa? That's why elf is never to be seen
elf live behind a small elf door, which you place in your home. They lose their magical powers when people see them. That's why they spend most of their time behind the elf door and only come out at night to play their tricks, help in the Secret Santa workshop or do other mischief.
24 Secret Santa letters
elf are nocturnal so they don't have to hide from the children. Nevertheless, they let us hear from them every day by communicating with the help of Secret Santa letters. In them, they write to the children about what is on their minds or what they have observed. In the Secret Santa letters, you will get to know your Secret Santa elf even better, because he often writes to you about his favourite food, his hobbies or his worries. The elf can also pick up on current topics that you are dealing with in the family and thus act as a neutral figure.
What does the Secret Santa do? Elf Ideas for pranks
christmas elf have it all figured out. Their favourite activity is to make the families they live with laugh. And they love to do that with pranks.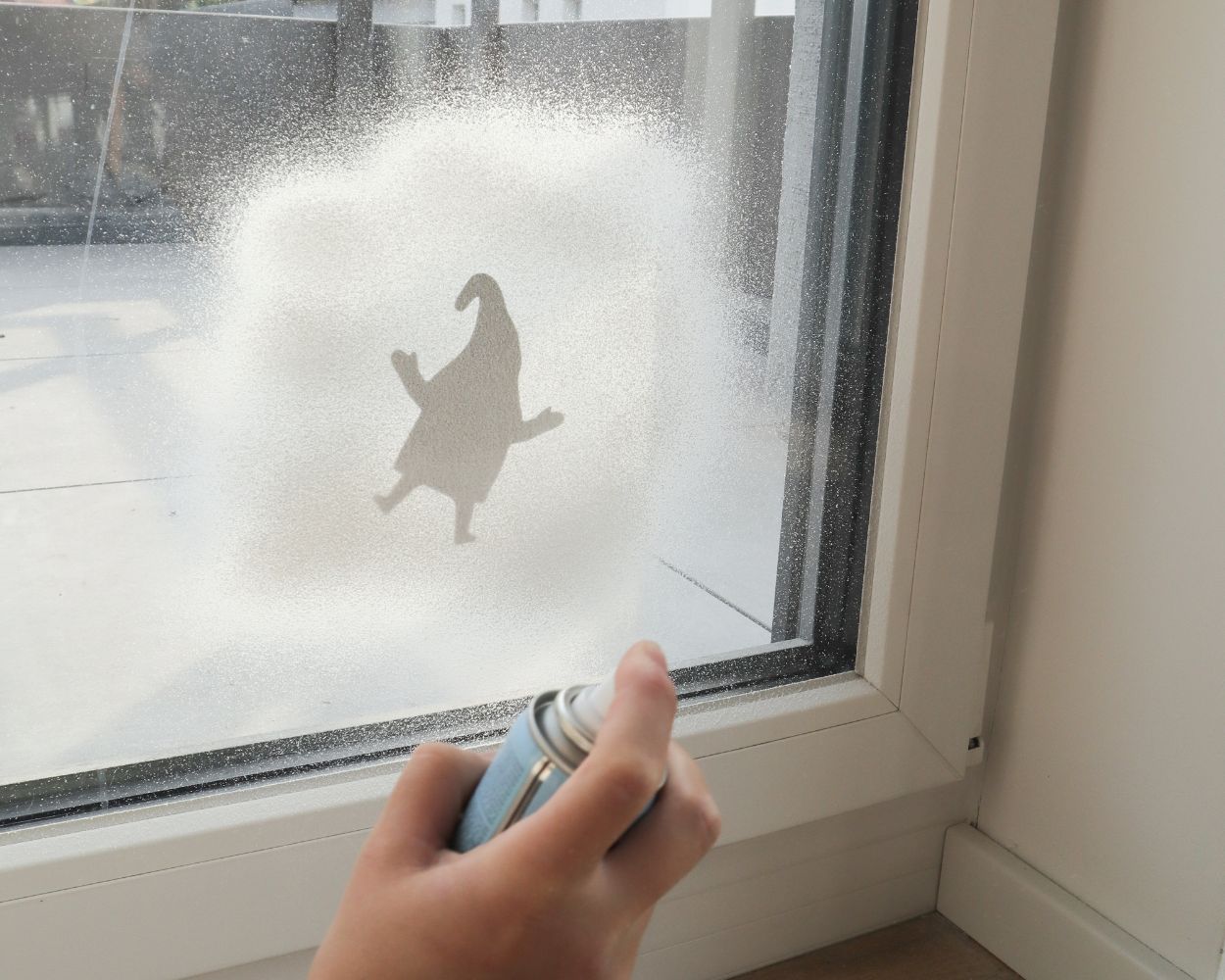 Popular elf ideas for simple pranks:
Dye milk blue with food colouring
Replacing candles on the Advent wreath with carrots
Knotting the children's shoelaces
Paint faces on fruit or vegetables
Cut funny patterns into toilet paper
Paint tiny footprints on the kitchen table with chocolate cream
Scatter biscuit crumbs or candy wrappers (The elf was hungry)
Turn over chairs at the kitchen table
Elf Accessories
To make your elf season especially magical, you can create a whole Secret Santa world with elf accessories.
The elf door
A small elf door is essential for your elf. It will be your home for at least 24 days. A DIY elf door can be built from wooden spatulas. It's easier and quicker with a bought version. Very important: A elf door should never be able to be opened. We don't want your children to suddenly look at a white wall behind it. After all, the magical world of the elf is hidden behind it. The Limmaland elf door even glows in the dark and thus radiates even more gnome magic.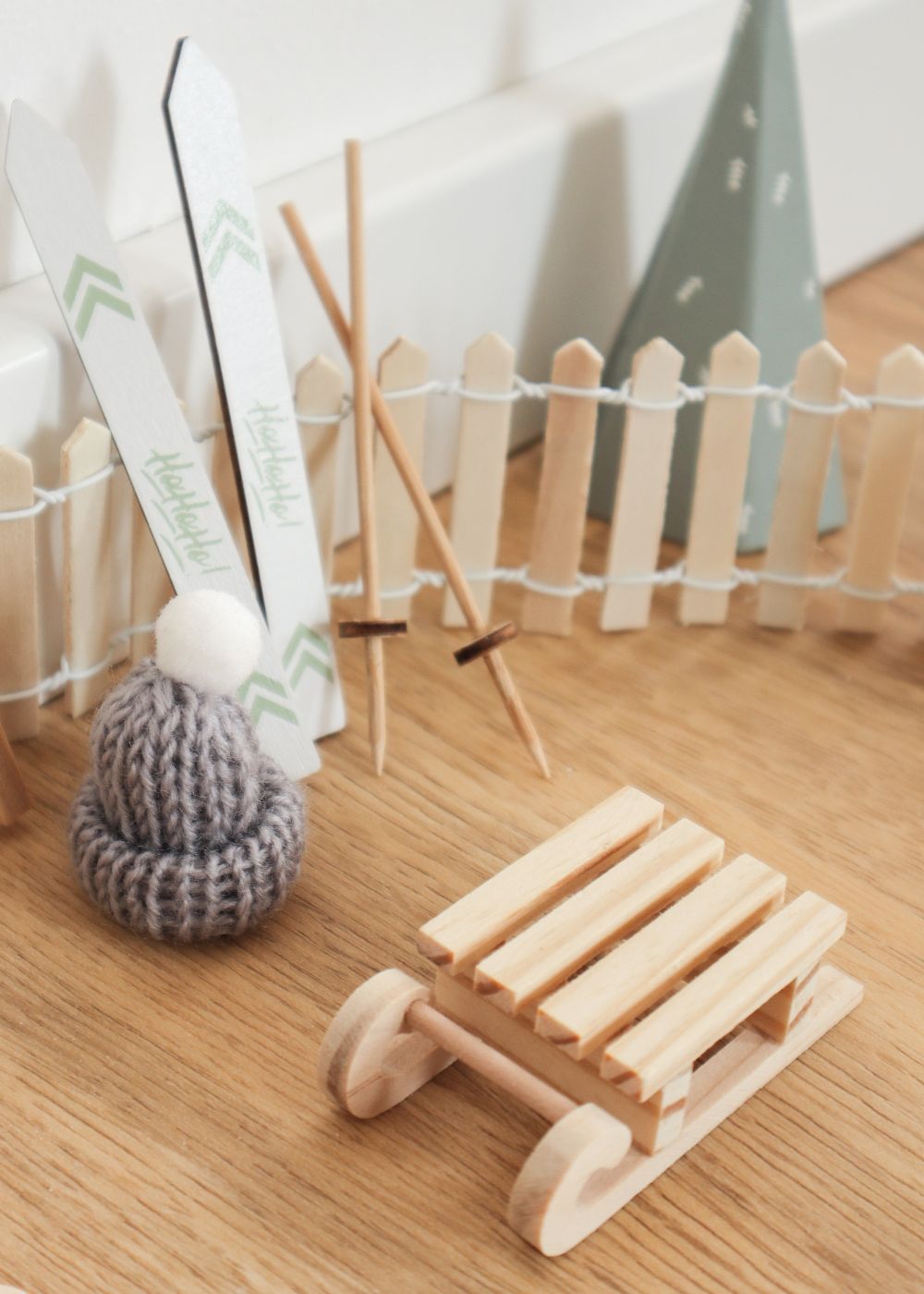 Furniture and accessories for the christmas elf
A small ladder that helps the elf into its door is particularly nice. But a doormat, a small lamp and a box for the letters are also good ideas to make your elf door even more homely.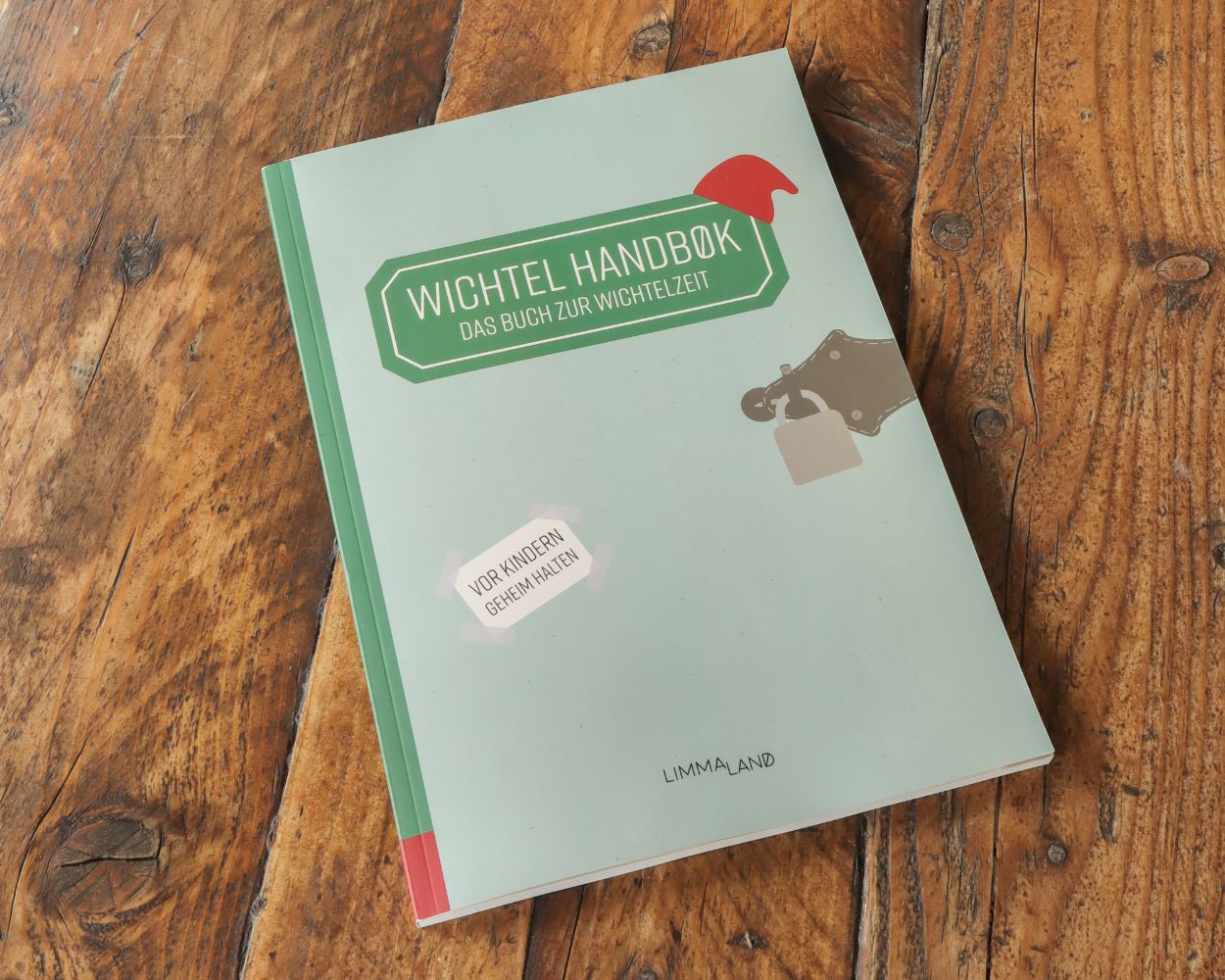 Elf Idea book
Admittedly, elf can be a lot of work if you want it to appear every day. You can find lots of ideas for elf pranks on various blogs. In the Limmaland Secret Santa manuals you get a 24-day plan. This gives you an idea for a prank, a magic trick or an activity such as a game or a colouring-in picture for every day in December. The matching craft templates are included in the appendix of the books. In addition, you'll receive a prescribed Secret Santa letter for each day that matches the respective idea. With the 24-day plan, you have everything you need in one book and save yourself the hassle of researching. Thanks to alternative Secret Santa letters and other ideas for magic or painting for christmas elf, you can still be flexible.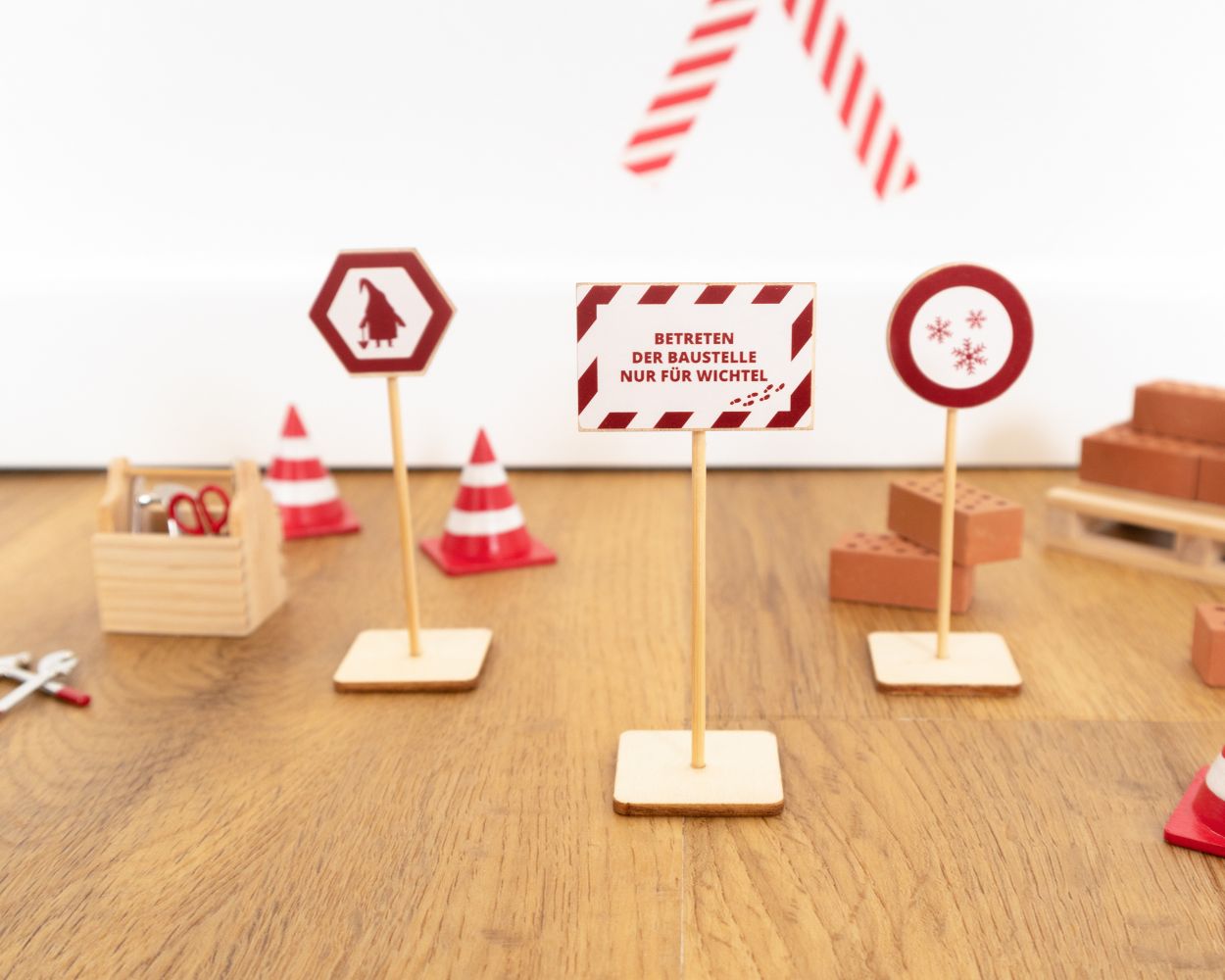 Elf Construction site
In order not to overwhelm your children with the Secret Santa's arrival, you can set up a elf construction site a few days beforehand. Place it where the elf door will be placed on 1 December. Little by little, the elf will build its home here. And on the day he moves in, you will find his elf door here.
Your all-round carefree Secret Santa package
You really want to have a christmas elf move in with you, but you're afraid of too much work? With our all-round carefree Secret Santa set, you get everything you need from a single source.
Elf STARTA accessories: In this set you'll find everything you need to get started with your elf. From a elf door with a glow-in-the-dark effect to a letterbox for the Secret Santa letters and miniature baking trays for the elf.
Elf HANDBØK I: With the Secret Santa Handbook 1 you are equipped for the entire elf season especially as a elf beginner. In the 1x1 of the Secret Santa world we introduce you to the basics of Secret Santa. This is followed by a 24-day plan that provides you with an idea for each day, including a prescribed Secret Santa letter. You will also find simple craft templates for each day. Even if you don't have much time, you can still be creative with elf season. Clever last-minute ideas and additional Secret Santa letters let you stay flexible.
Elf CONSTRUCTION PLATES: With the accessories for the Secret Santa construction site, you can perfectly announce the anticipation of christmas elf.
Elf POSTA: The letter pad, which matches the Secret Santa letters in the handbook, gives you the flexibility to write your own Secret Santa letters. Or you can use the pad for Christmas shopping lists.
Zeit sparen
Mit einem Klick bekommst du alles was du brauchst aus einer Hand.
24-Tage-Plan
Du brauchst keine eigenen Ideen - wir liefern dir den genauen Tagesplan.
Wichtel 1x1
Einführung in die Wichtelwelt.
Lebenslange Erinnerungen
Für die ganze Familie.
FAQ - Frequently asked questions about the elf
What age is the elf suitable for?
It is, of course, up to you to decide when you want to let the elf move into your home. Experience has shown that children from the age of 3 can understand the story behind the elf door and often enjoy the christmas elf well into primary school age. However, many parents let the elf move into their children's homes at an earlier age. Our tip: Just give it a try - and if your child is still too young, the elf will simply come back next year. We get feedback again and again that not only the children but also the parents have great fun with the elf door secret.

Does the elf replace an Advent calendar?
The elf is present every day. Just like an advent calendar, the little ones can look forward to a message, a prank or an activity prepared by elf every day. We think: The elf creates a special magic in the run-up to Christmas and gets us in the Christmas spirit even more than an Advent calendar.
When does the christmas elf move out again?
The elf moves out again at Christmas, because then its work is done. It's often hard to say goodbye to a beloved houseguest, but he'll certainly be back next year. Tip: Maybe the elf will send a postcard in between?
Where should the elf door be attached?
You should mount the elf door in a place where it will not disturb you. The best place is a corner in the living room, kitchen or hallway where there is some space for decorations and pranks and where there is no constant "through traffic". The children's room (or bedroom) is not a good place for the elf door, as a lot of things happen in front of the small door during the night, which the little ones are not supposed to discover until the next morning.
How is the elf door attached?
The best way to attach the elf door to the wall is with self-adhesive poster strips. These stick firmly and can still be removed without leaving any residue.