Gluing instructions
decal for IKEA FLISAT dollhouse
Made in Germany

⚠️ ATTENTION!
All wall/play foils are suitable for children from the age of 3 and for indoor use only. If you do not apply the film immediately, please keep it out of the reach of children. It must not be used by children until it is stuck down.
The film may only be applied to furniture with sufficient surface area. The film must not protrude beyond the piece of furniture.
If a corner of the film no longer adheres after repeated removal, the piece of furniture no longer meets the safety requirements and must be removed from circulation.
If the film is removed and reapplied to another wall or another piece of furniture, the piece of furniture no longer meets the safety requirements due to changed adhesive properties and must be taken out of circulation. .
Dismantle & clean dollhouse Loosen
the
two screws on the top and side of your doll's house. Make sure that the surfaces to be covered with stickers are clean and dry.
2.
Cut the foil pieces
apartTo make it easier, carefully cut the individual stickers apart with scissors so that they can be stuck together more easily.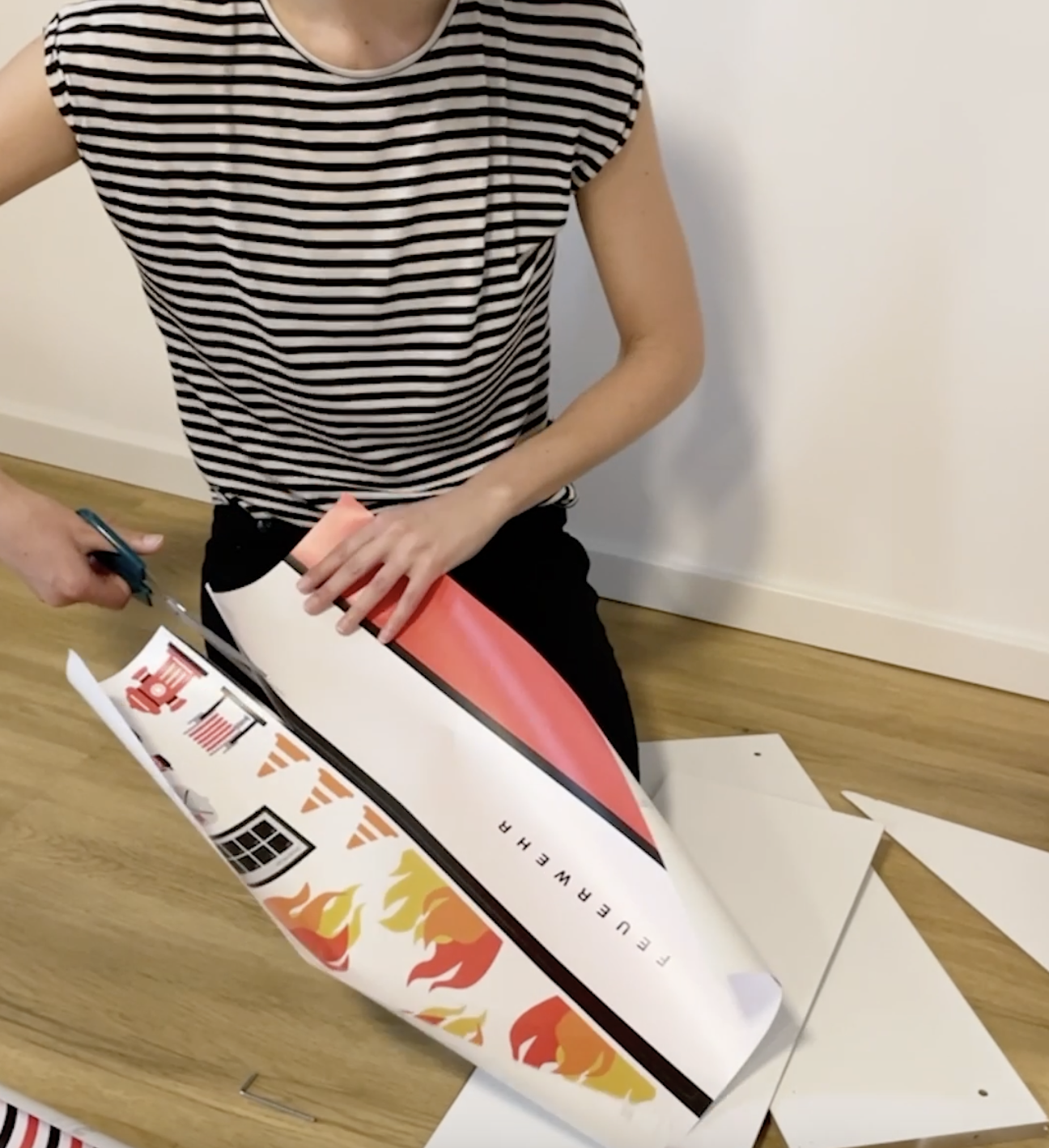 3. Detach corner
First carefully detach one corner of the film from the backing paper and align it with the matching backsplash.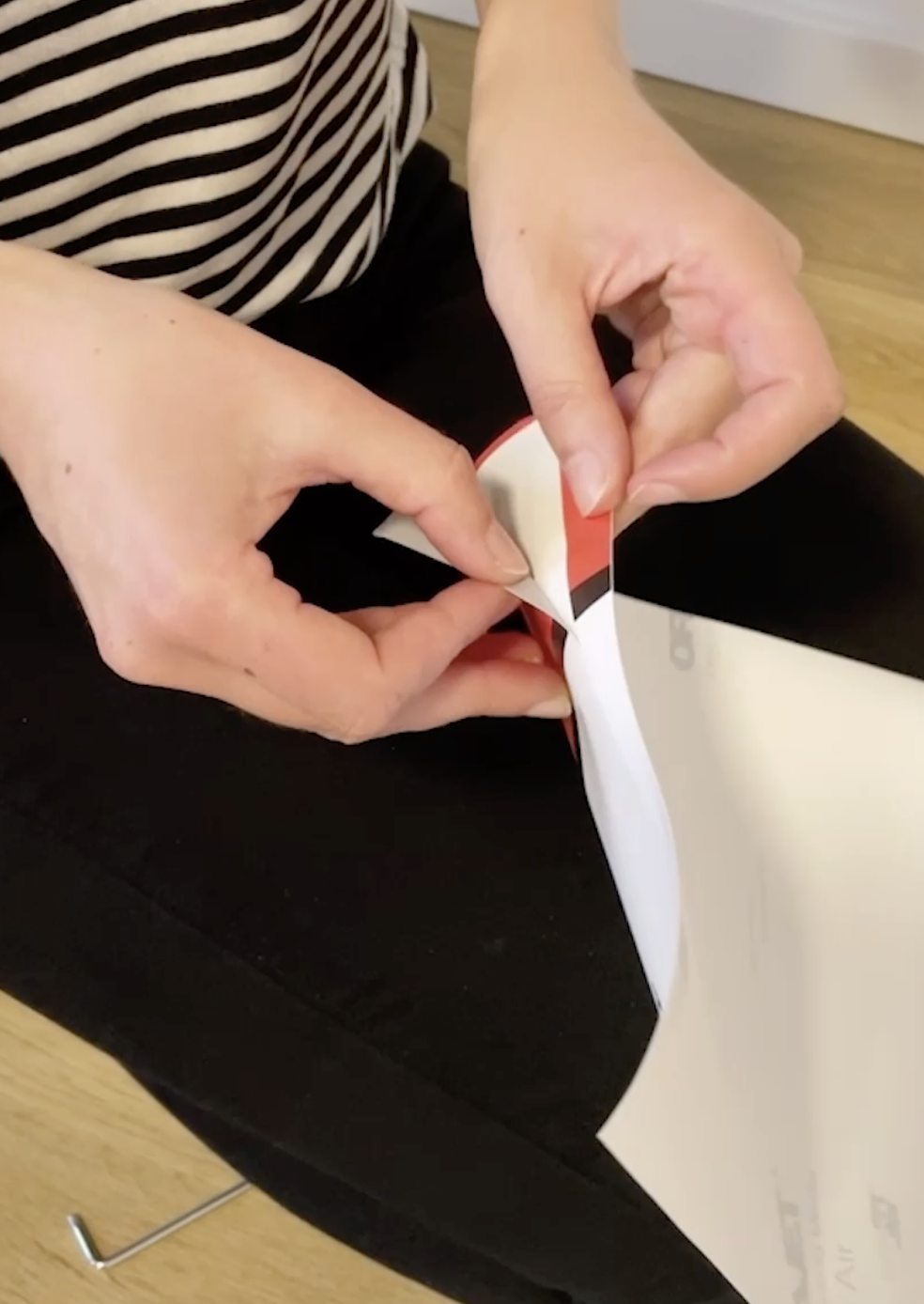 4. Sticking on the foil
Now stick the foil piece by piece onto the backsplash. There are a total of two back panels to laminate.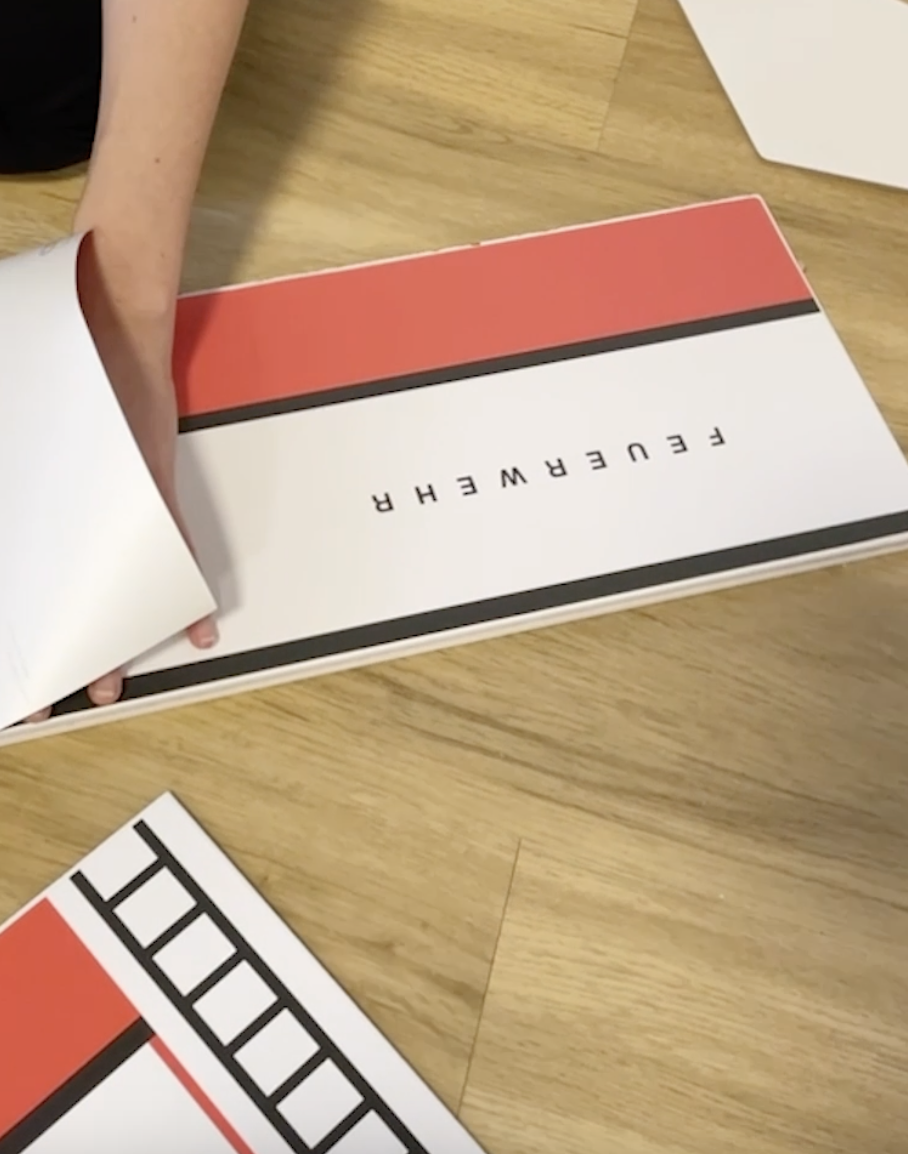 5. Dollhouse assemble
Then reassemble the dollhouse.