Instructions for use
LÄDERIG / GRIFFIG BOOG
Handles for IKEA DUKTIG play kitchen
Made in Germany

⚠️ ATTENTION!
The package contents contain small parts that could be swallowed by the child. Therefore, the handles must be attached by an adult.
LOADY
6x screw
6x washer
6x cap nut
3x leather handle
Note: The cap nuts must be tightened firmly with a tool so that they cannot be loosened by the child.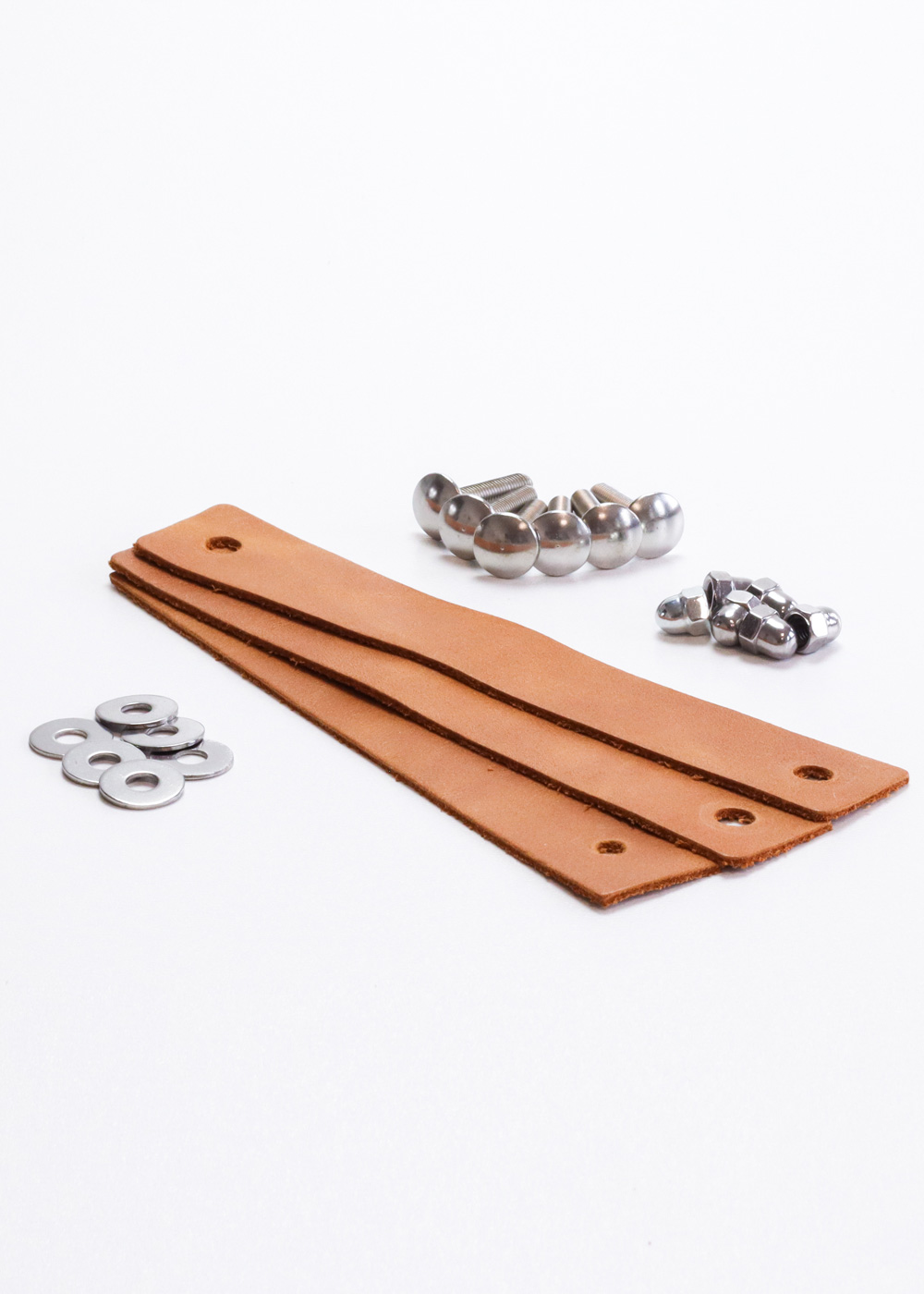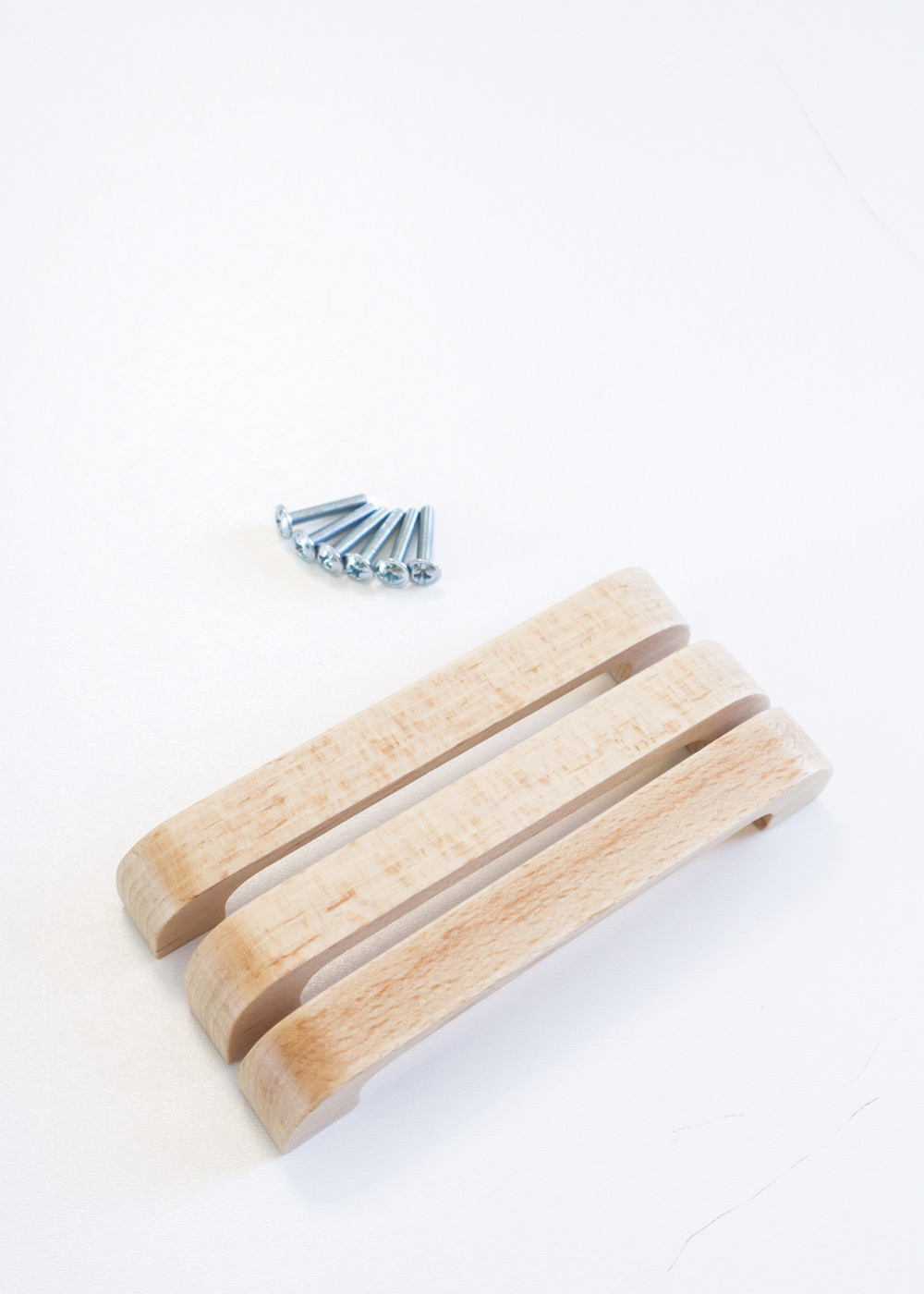 LÄDERIG
Form of use Handle: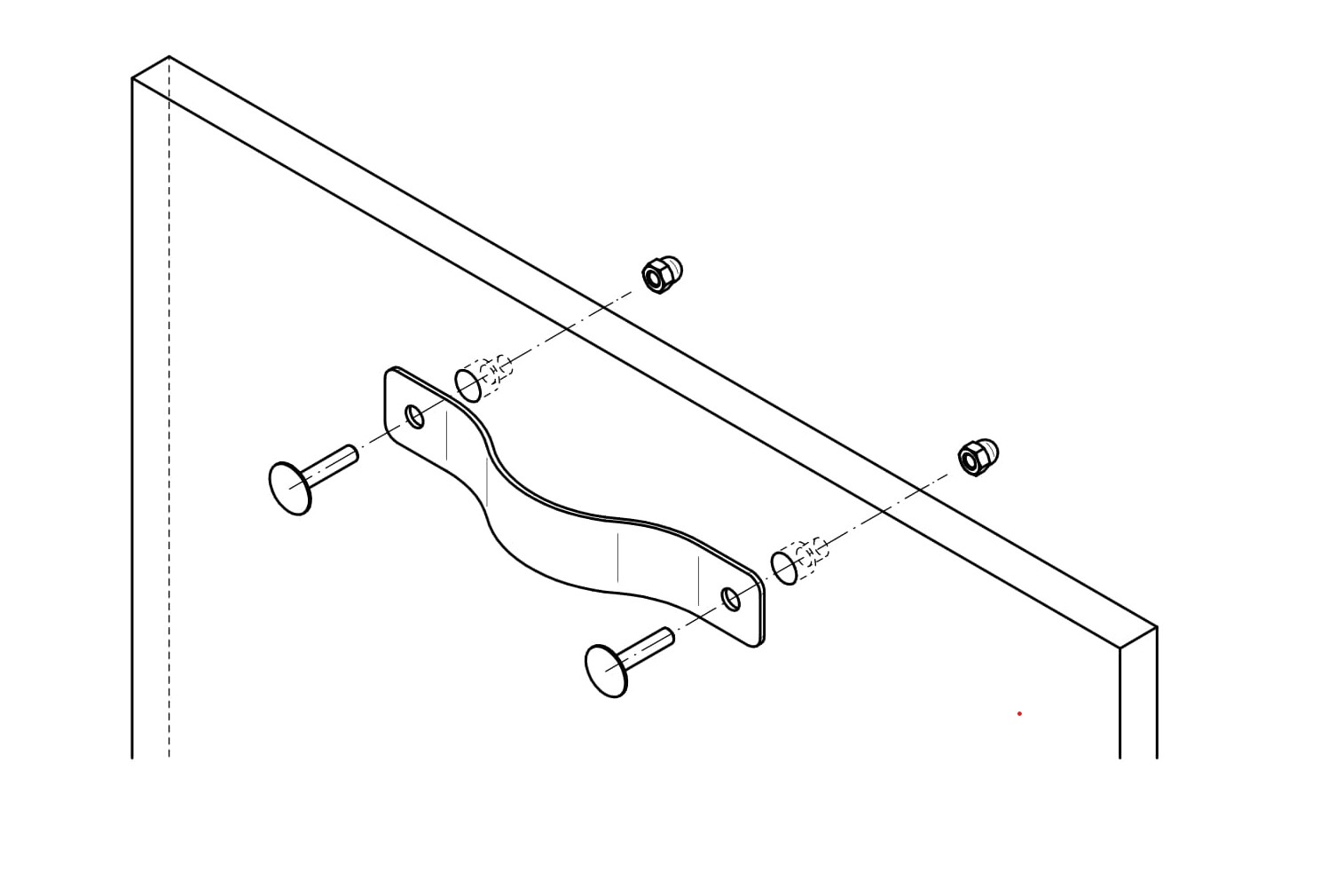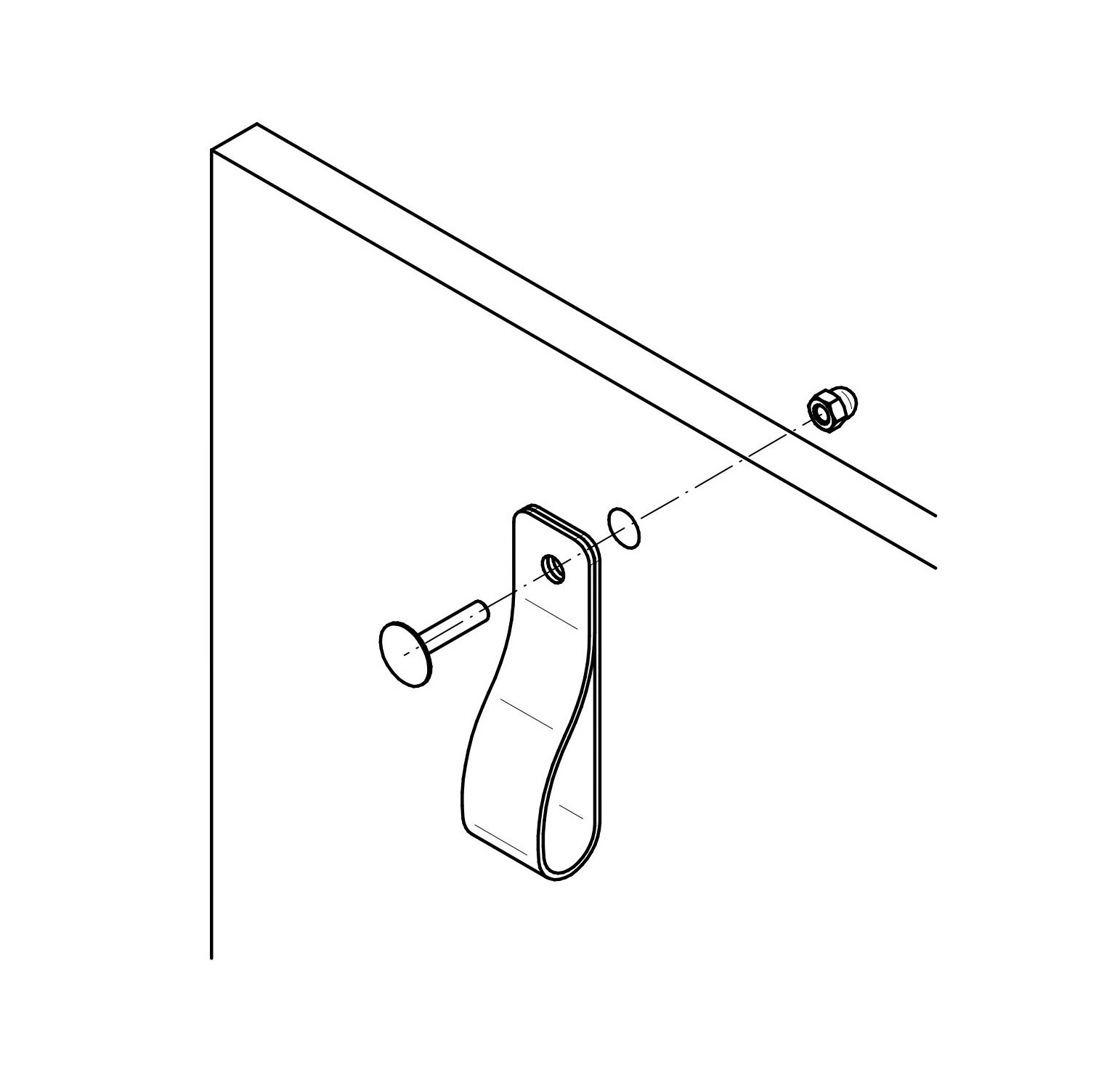 GRIFFIG BOOG
Tighten the handles with the appropriate screws and screwdriver.