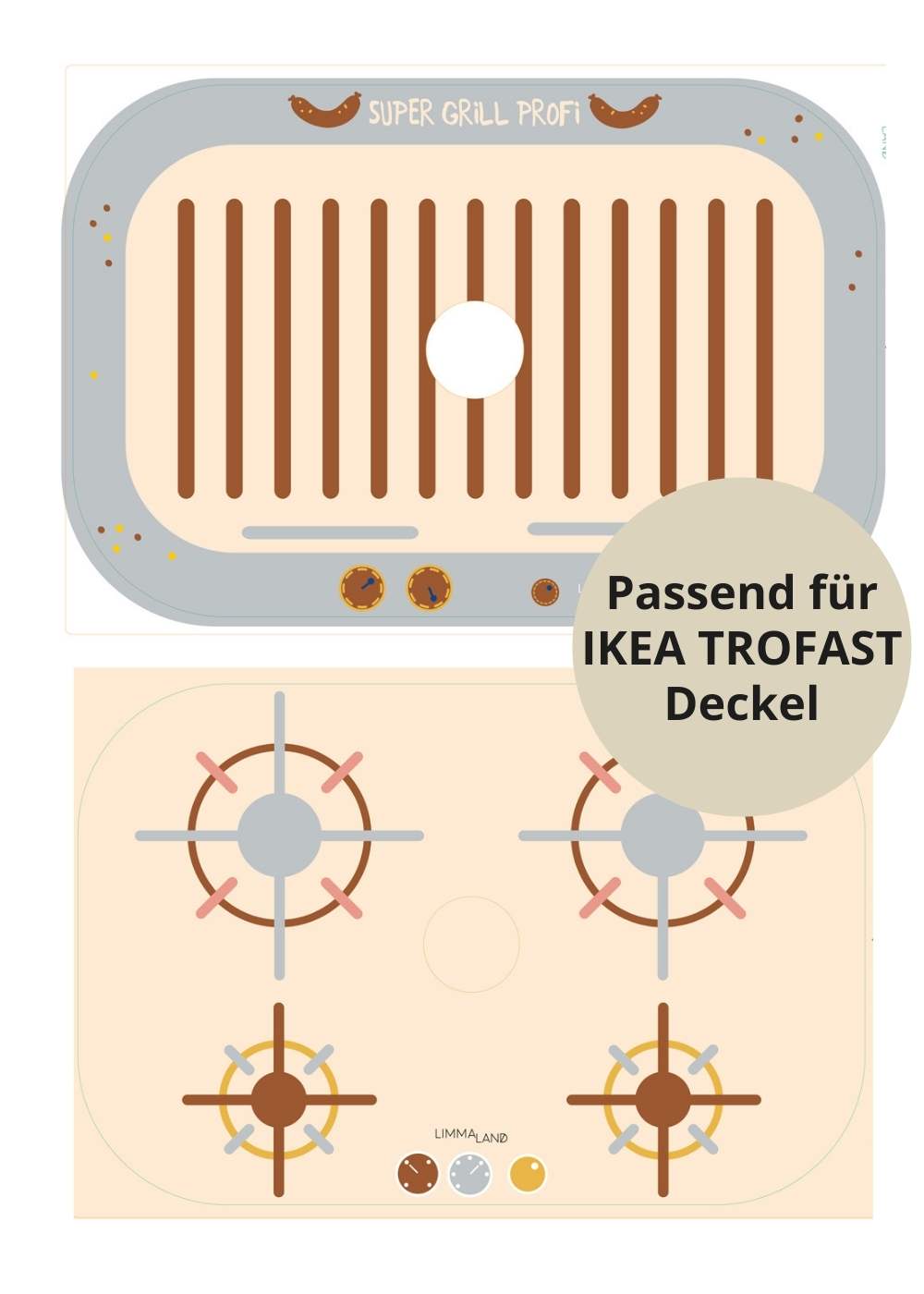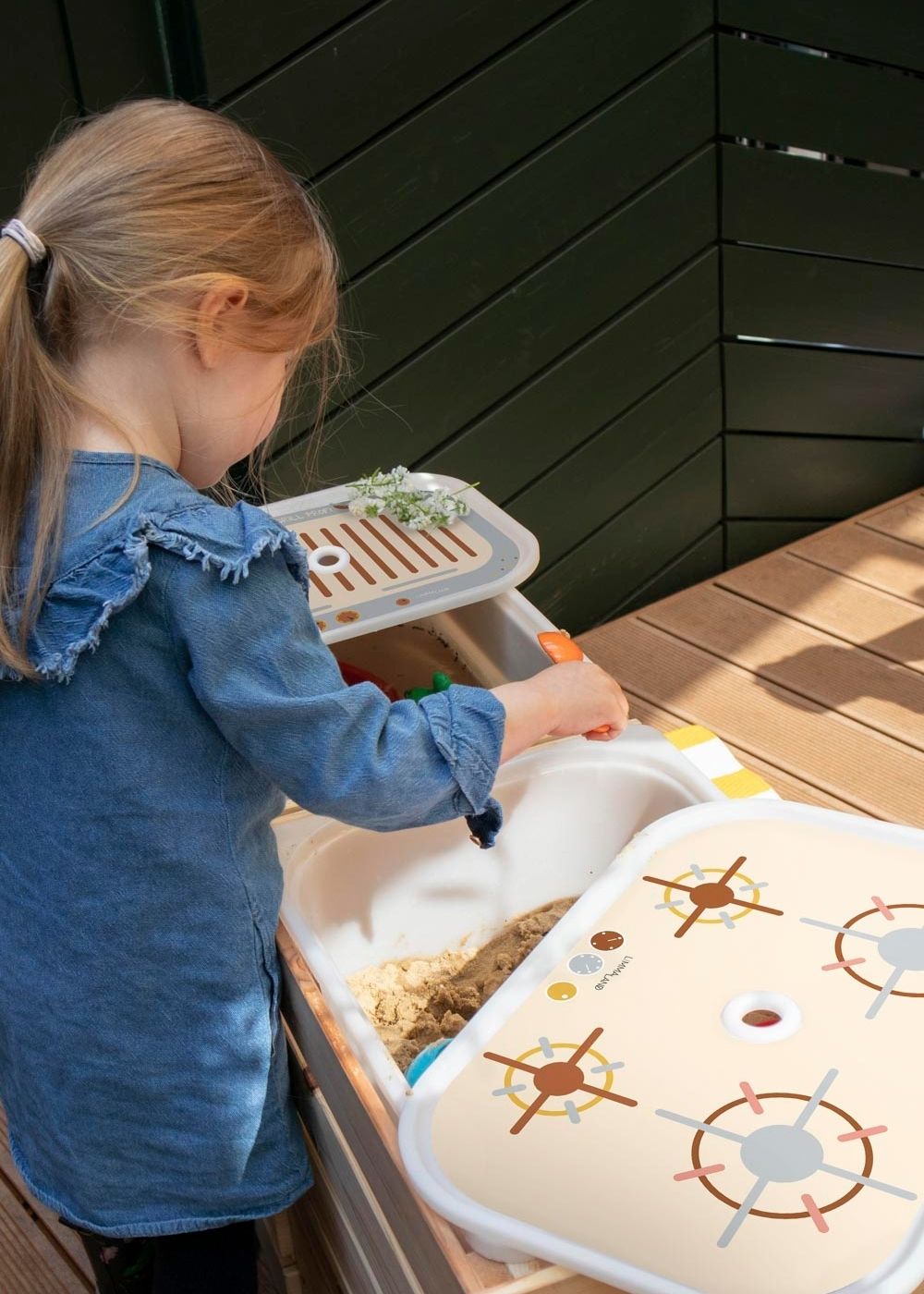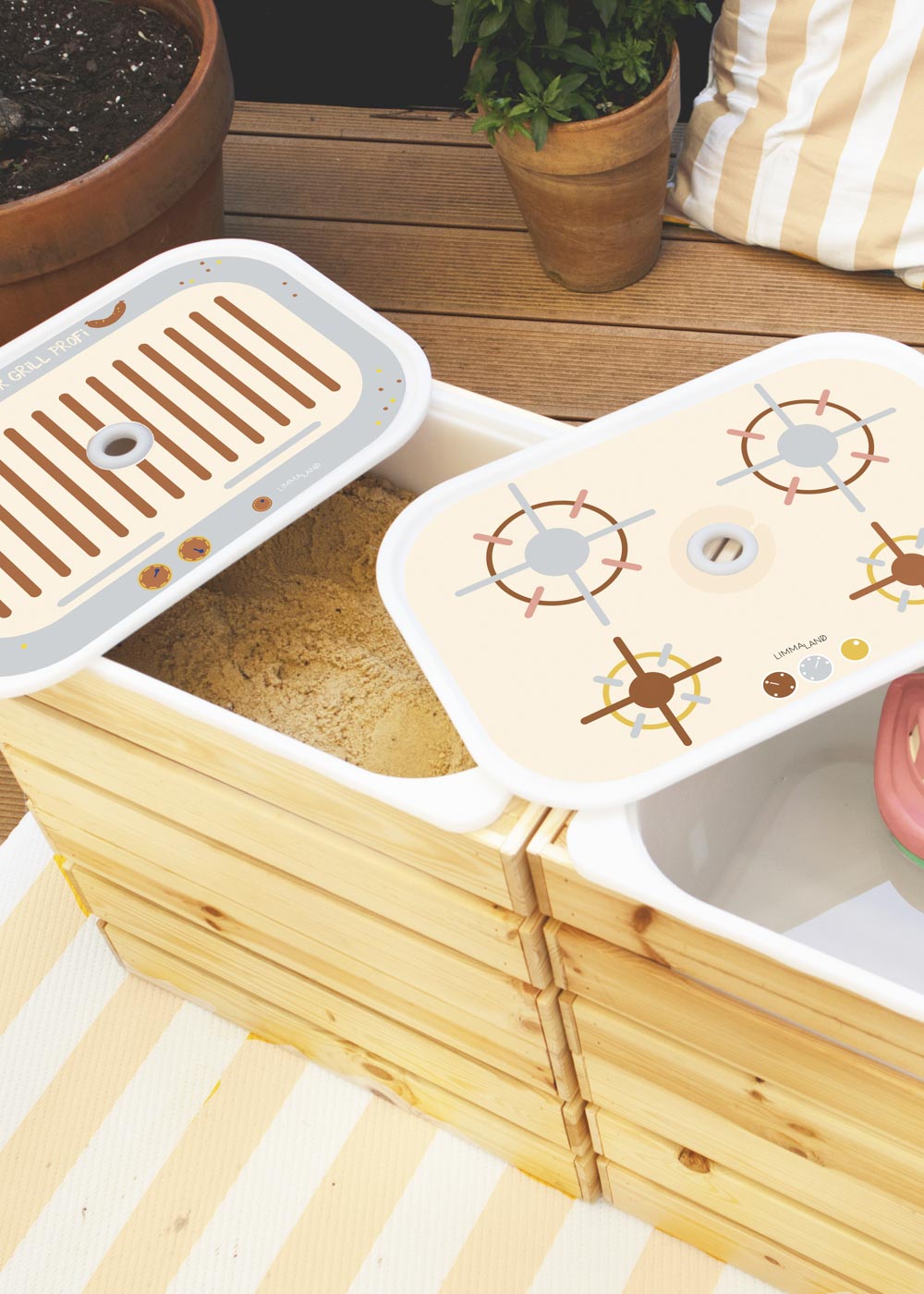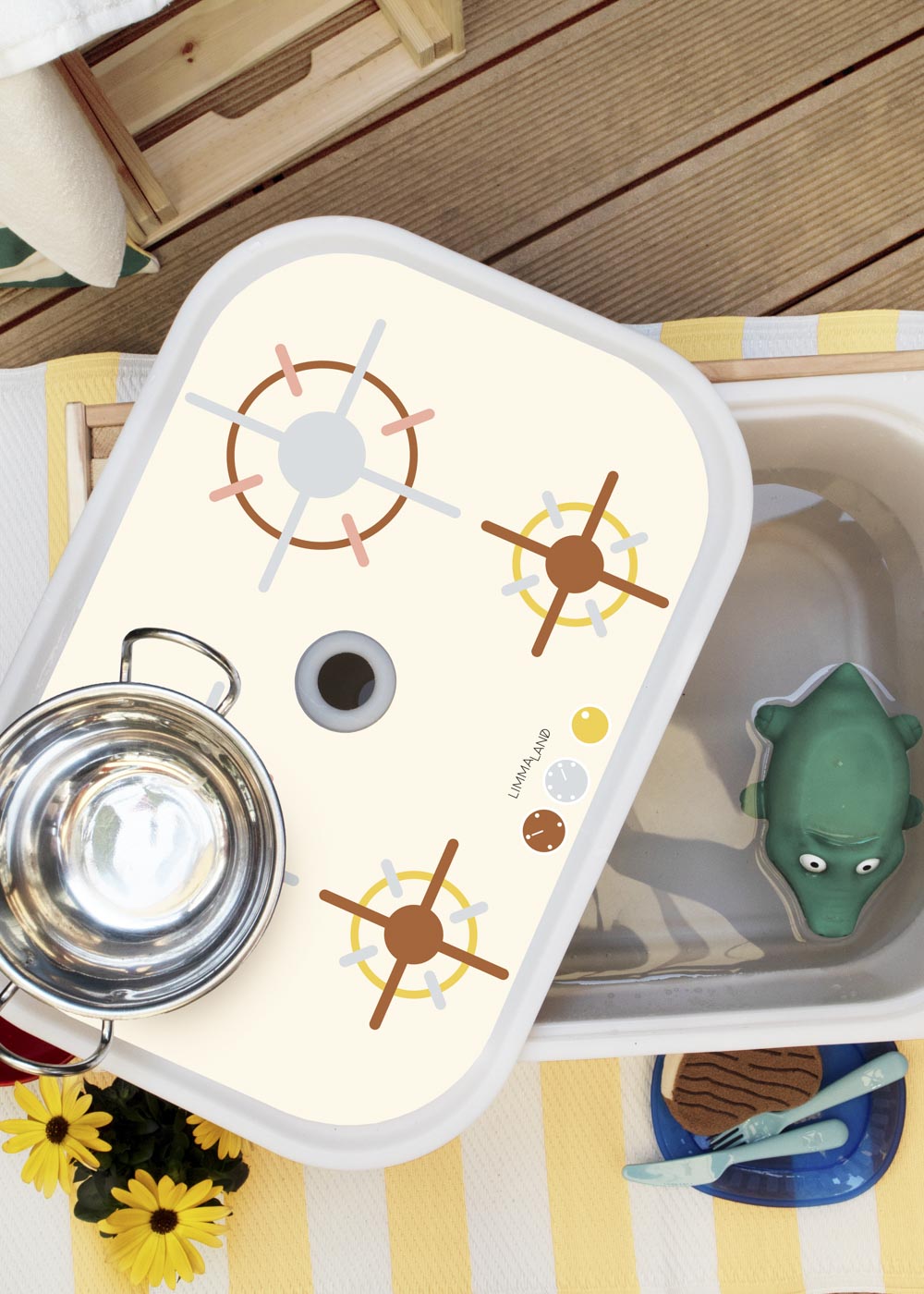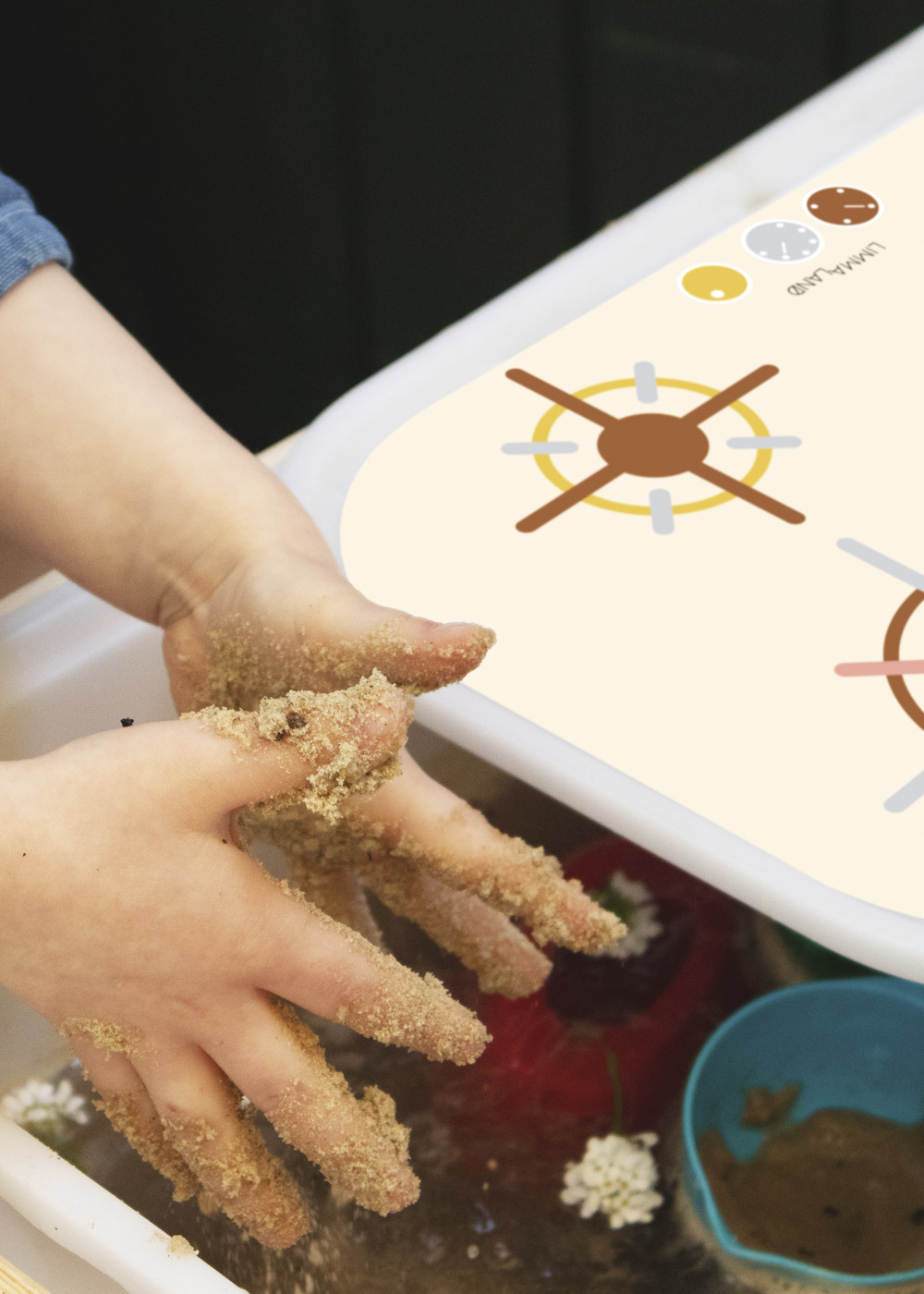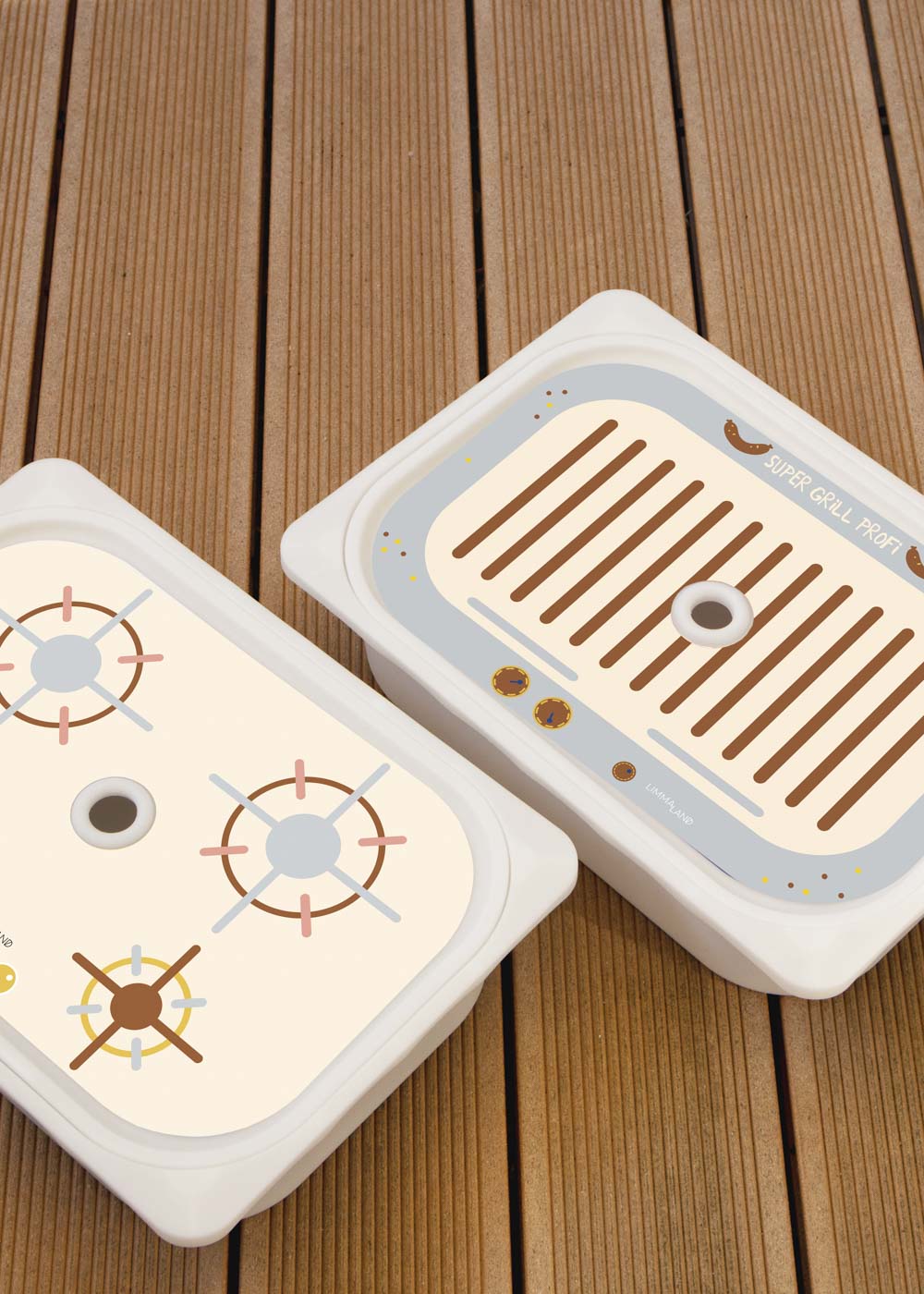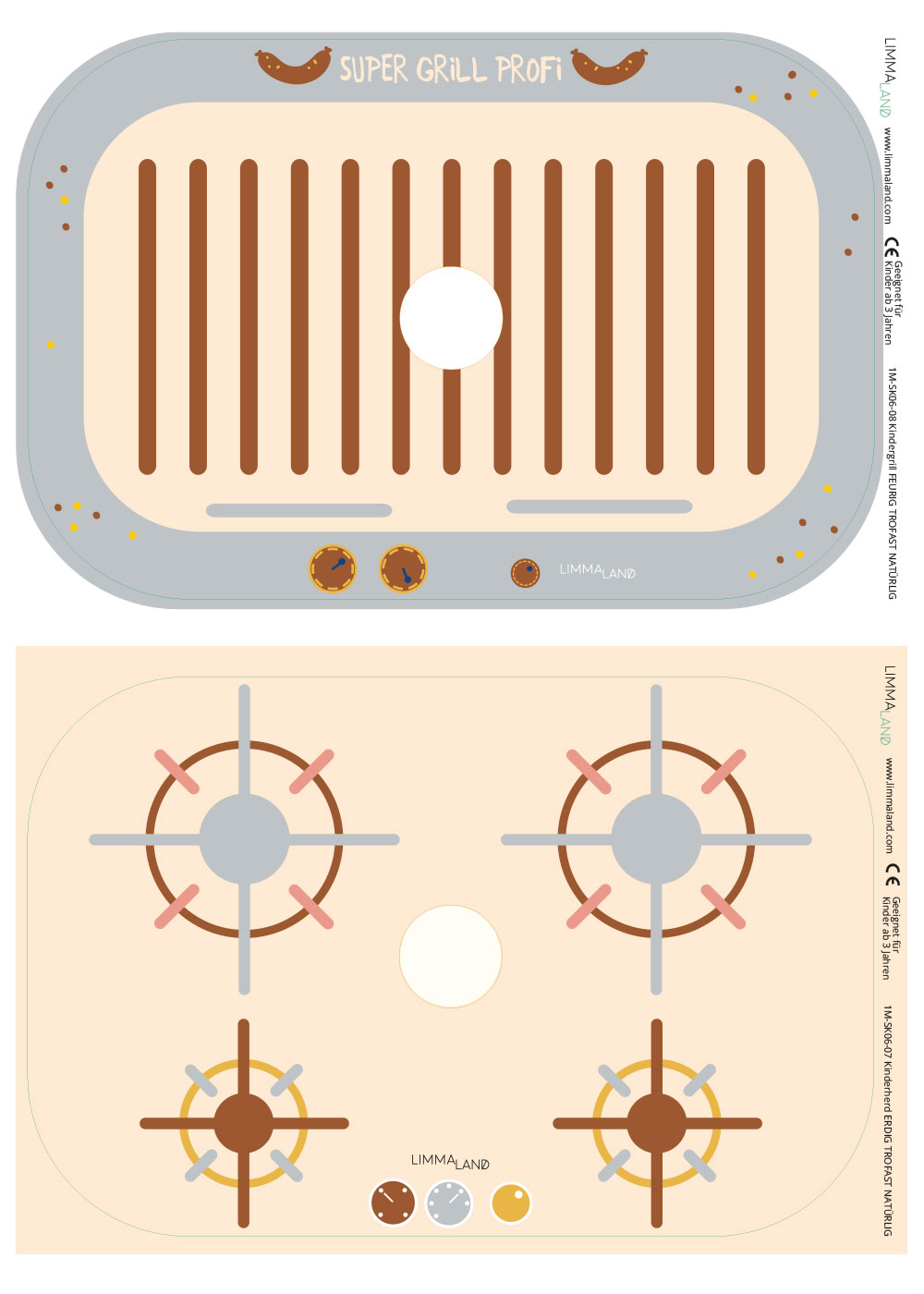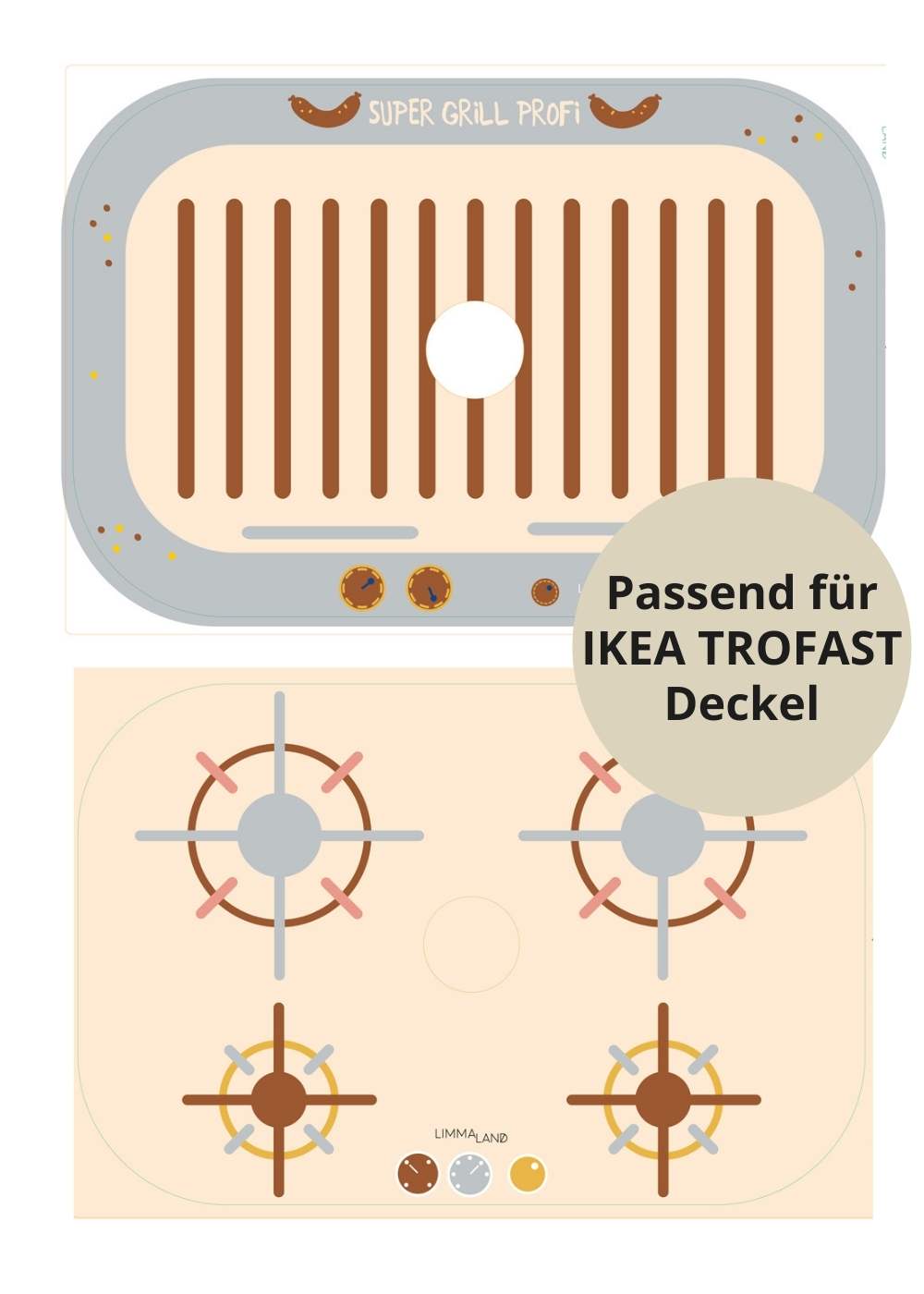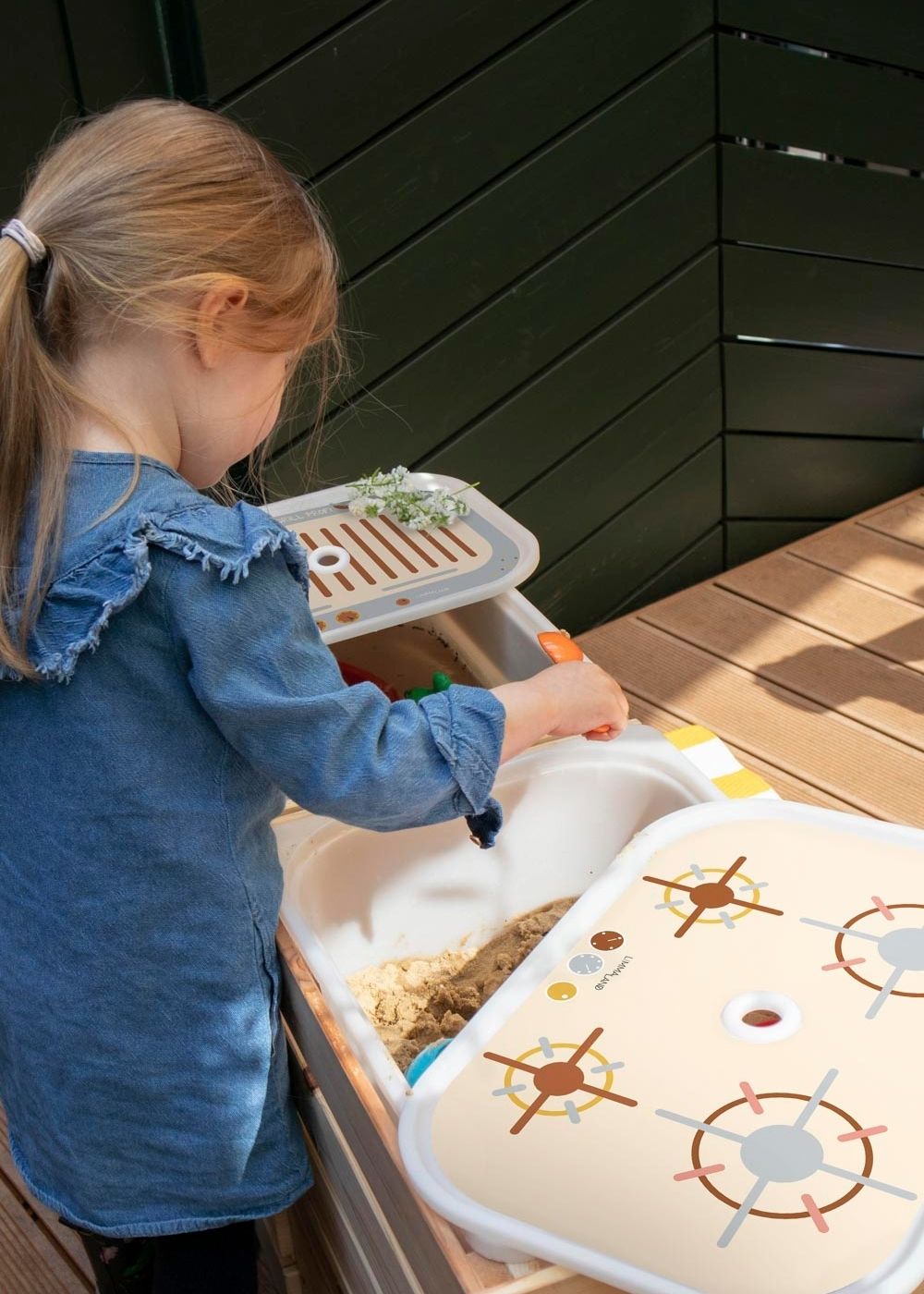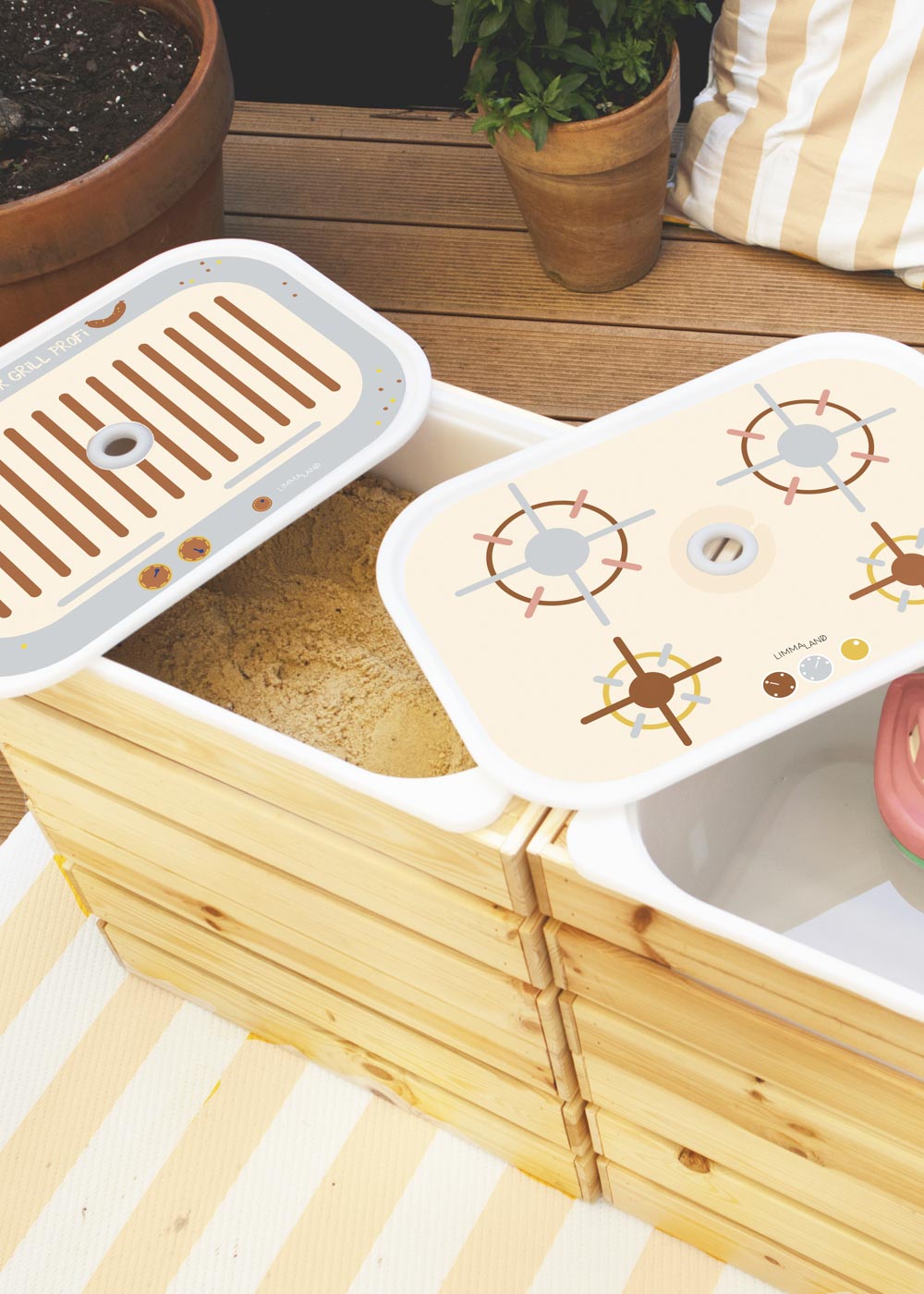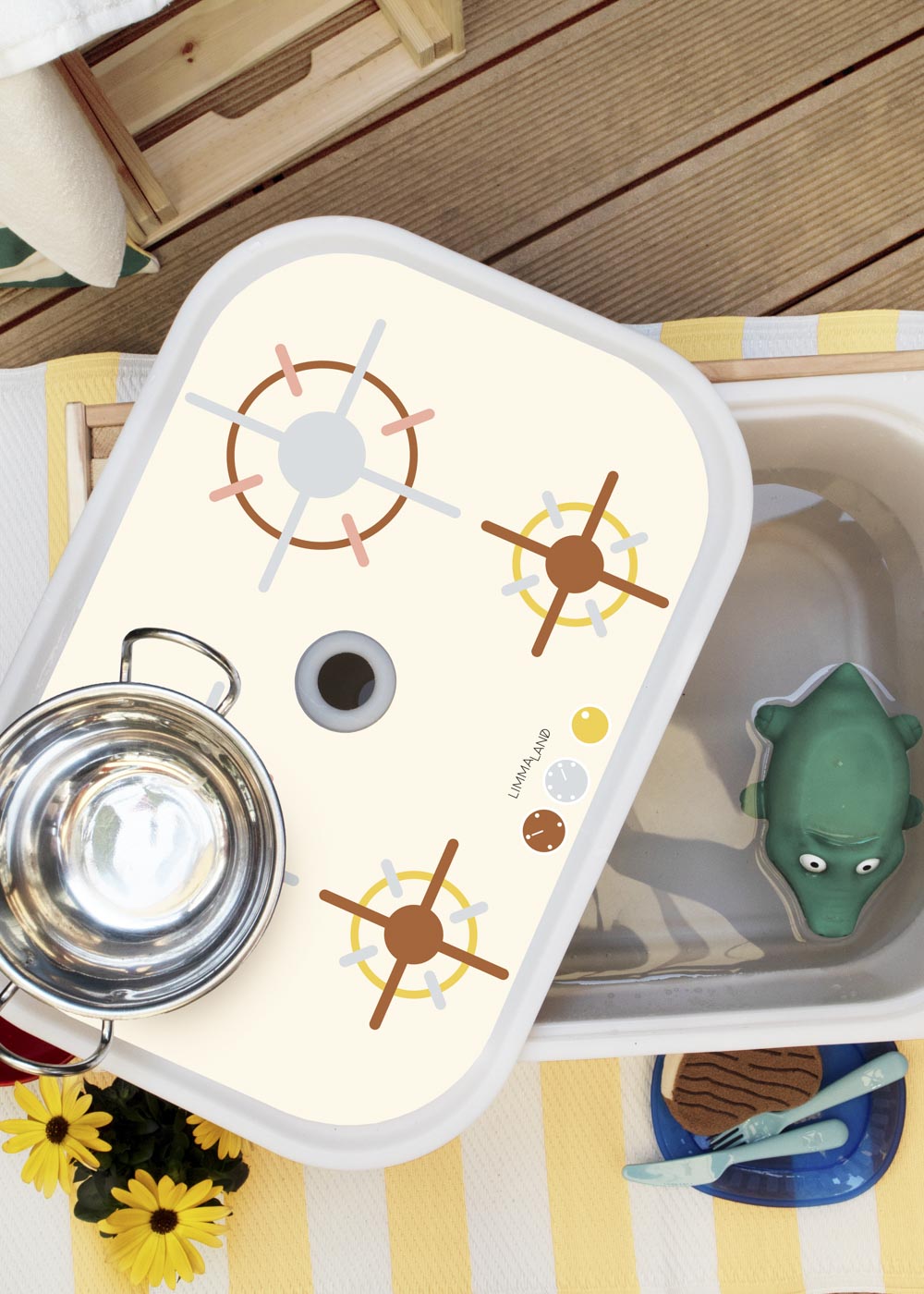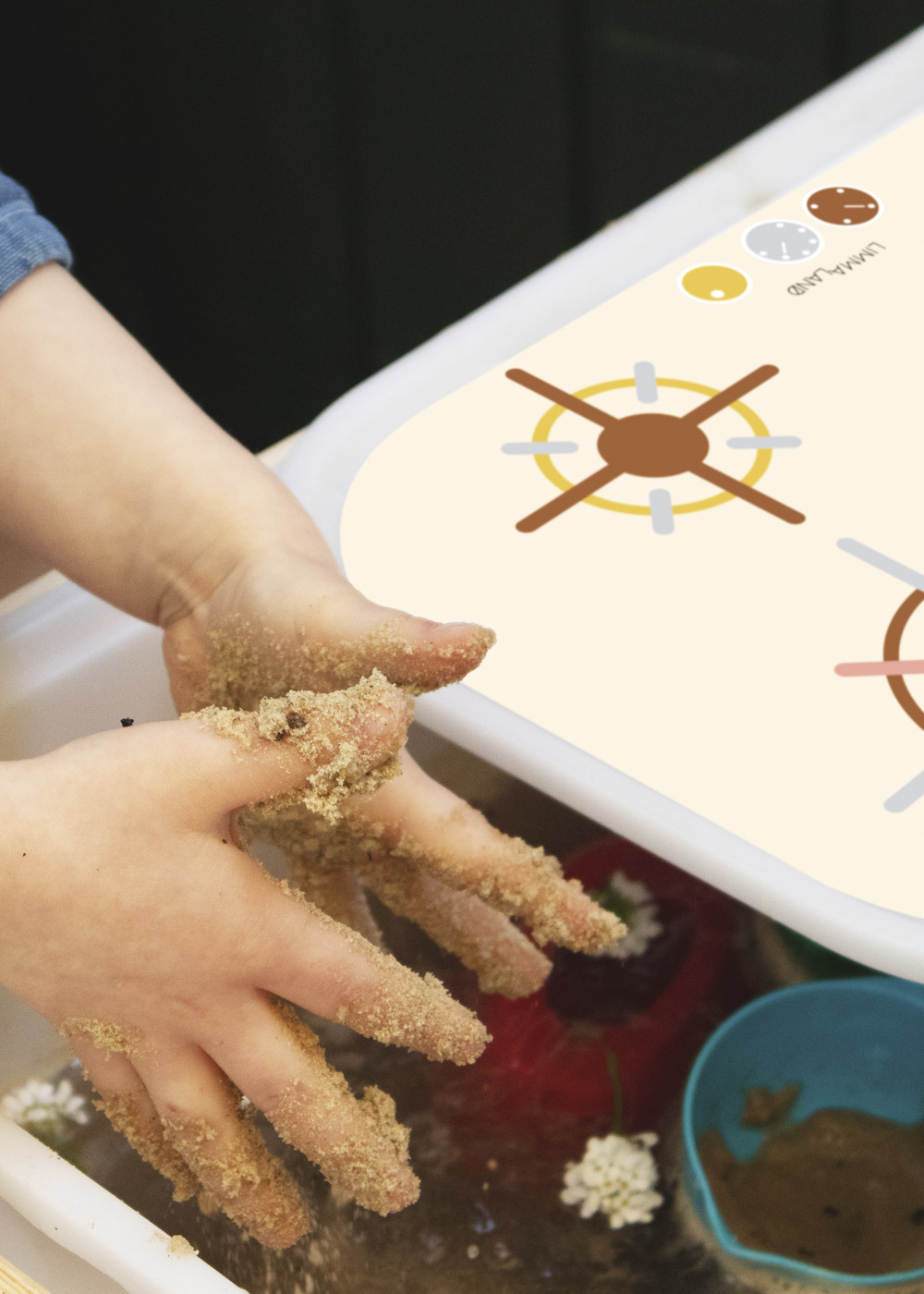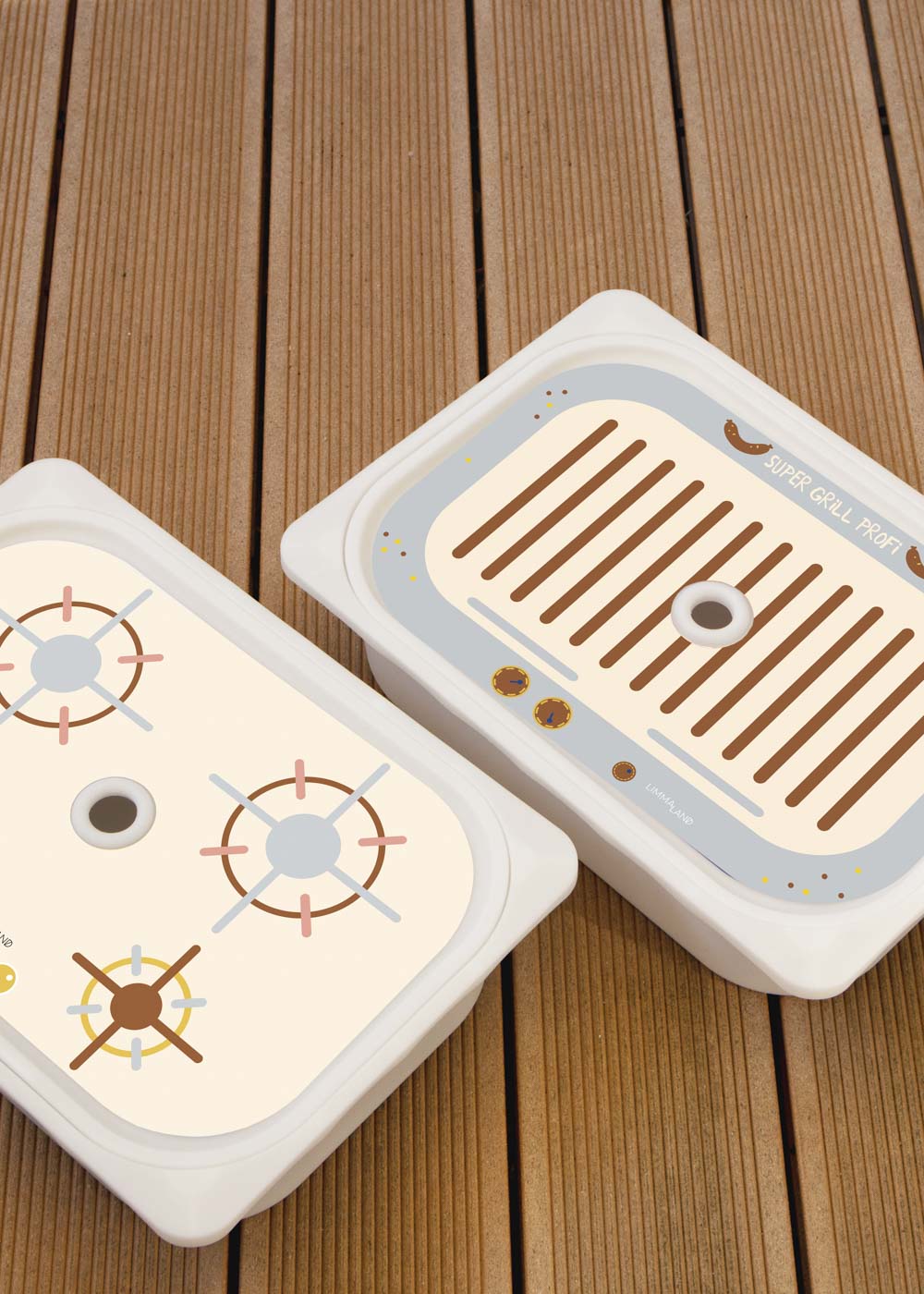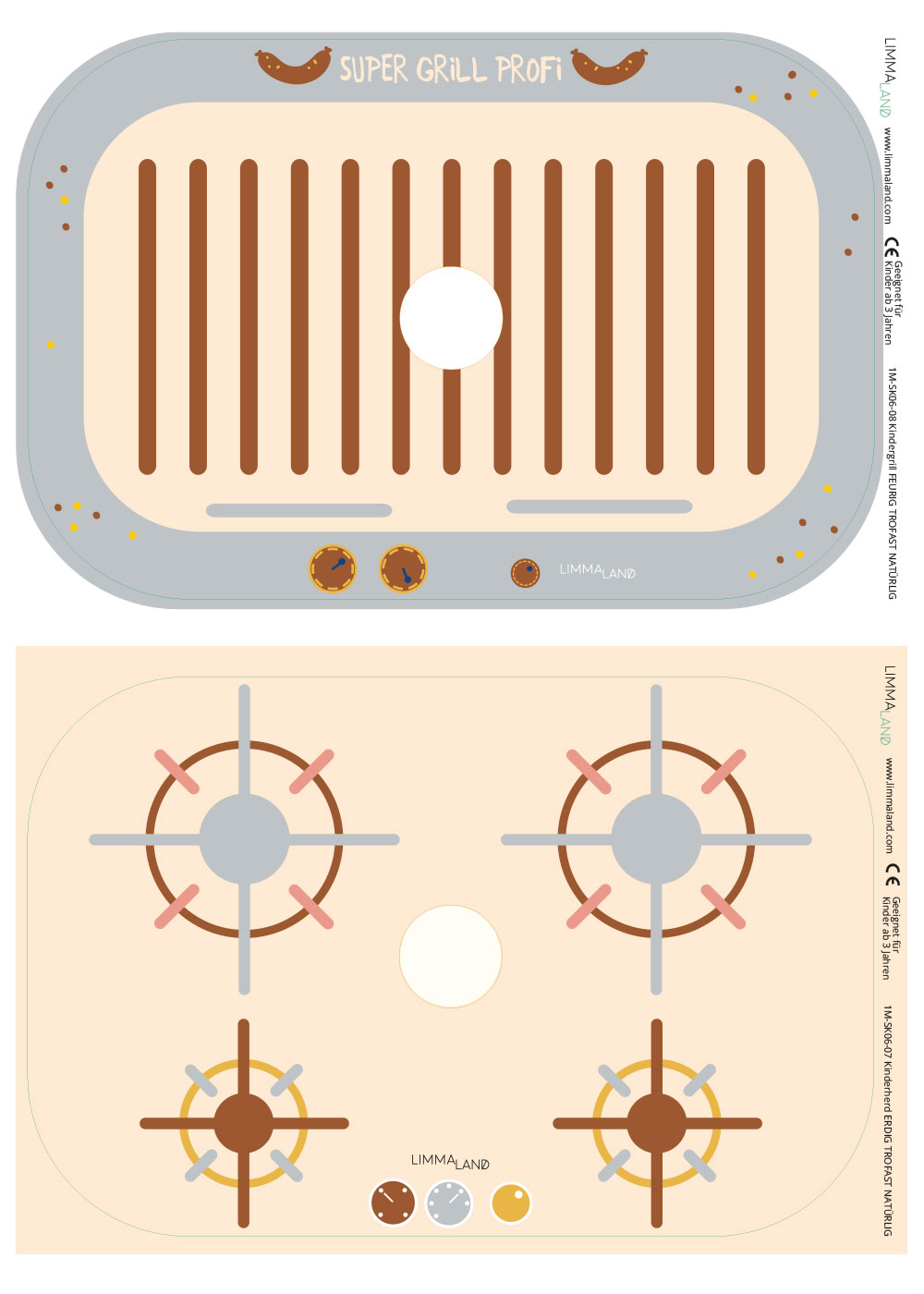 Adhesive foils for IKEA TROFAST cover
Product number:
1M-SK06-09
What makes ERDIG & FEURIG so special?
Easy application without bubbles
CE-tested according to EU standard
Scratch resistant thanks to lamination
Eco-printing without solvents
Lovingly packaged & plastic-free
With hand & heart from Germany
Product description
With our custom-fit design films, you can transform the IKEA TROFAST box into a mud kitchen and a children's grill in just a few minutes.
The sticker sheet contains:
Hob with four hotplates 36.7 x 24.3 cm suitable for the IKEA TROFAST lid
Children grill 36.7 x 24.3 cm suitable for the IKEA TROFAST lid
| | |
| --- | --- |
| Please note | Furniture & Deco not included |
| Good to know | Can also be implemented with beverage crates |
| Material | self-adhesive design film - laminated (outdoor) |
| Size | 2 foils à 24,3 x 36,7 cm |
| Age | CAUTION! Not suitable for children under three years of age |
| Warning | CAUTION! Choking hazard: The Decal must be attached by an adult |
| Instructions | Download instructions |
| SKU | 1M-SK06-09 |
Combine with
* Advertising links
Build your own mud kitchen - in just 5 minutes
The mud kitchen is great outdoor fun for kids in spring and summer! 
On the balcony or in the garden, the mini sandbox is just the thing for the warm season. Discover now how you can build your own mud kitchen in 5 minutes.
Only 3 steps to your mud kitchen 
Step 1: Basic structure from IKEA boxes
The basis of your DIY mud kitchen are simple boxes made of wood and plastic from IKEA. Our tip: Instead of the wooden boxes you can also use beverage crates!
Step 2: Stick the design foil onto the lid
Stick the lids of the IKEA TROFAST boxes or the DÄCKEL alternative from the Limmaland with the custom-fit stickers. The foils are CE-certified, weatherproof, UV-resistant and ensure maximum fun!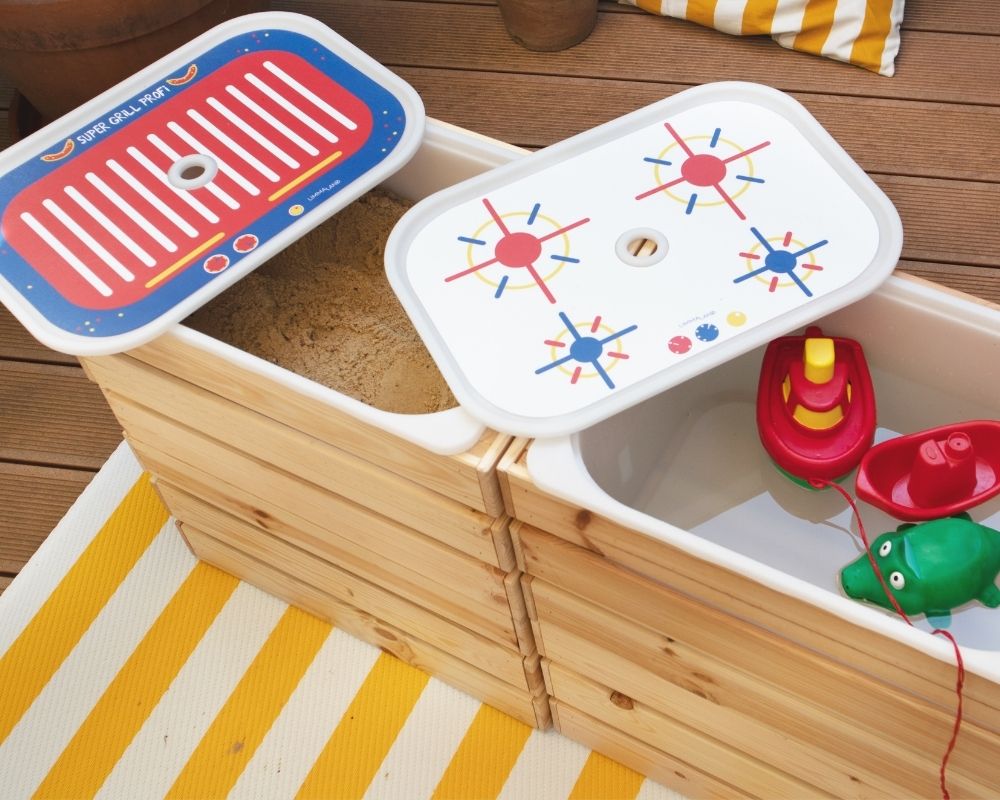 Step 3: Fill boxes with water and sand
And the mud kitchen is already set up! You can now fill the plastic boxes with sand and water. Add a few moulds - and the play can begin!
DÄCKEL - The new alternative to the TROFAST lid
Unfortunately, the TROFAST lids are currently sold out at IKEA and are expected to be completely removed from the range. For all those who do not yet have TROFAST lids at home, we have developed an alternative so that you do not have to do without the mud kitchen.
Choose the right set for your mud kitchen
So that you order the right products for your mud kitchen, you should ask yourself: Do you already have the IKEA TROFAST lids because you already have them at home or could buy them used? Or do you not yet have lids that you can glue on? 
YES, I have the IKEA TROFAST cover
Great, you could still get hold of the lids from IKEA . Therefore you need our adhesive foils with punched hole in the middle for the IKEA TROFAST lids. Here you can find the matching product:
NO, I do not have a lid
Don't worry, we have come up with an alternative for the IKEA TROFAST lid. You need the LIMMALAND DÄCKEL in a set with the matching foils. Here you can choose your favorite motif: