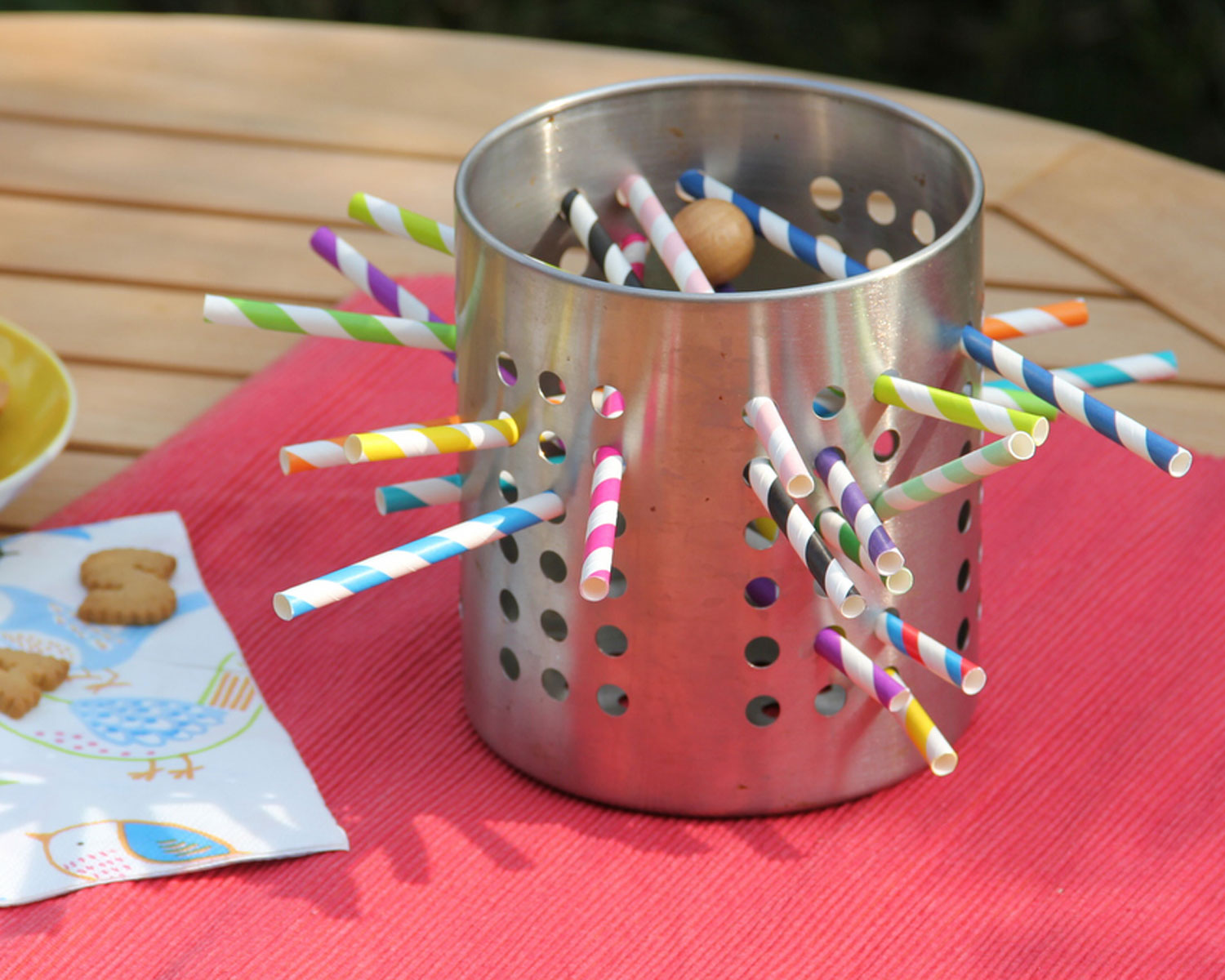 Make your own Mikado
A simple IKEA HACK for crafting with the cutlery stand ORDNING by IKEA.
IKEA ORDNING* is the IKEA accessory that all IKEA fans know by sight, and the name actually says it all: .
The
metal stand usually holds cutlery, kitchen utensils or even pens.
But there's another way: with straws, the
cutlery stand*
becomes a game of skill for the whole family. We show you how you can easily make a Mikado.
Make a Mikado with the cutlery stand
We
discovered Merricherry 's idea on Pinterest. Straws fit perfectly into the holes! This is a great way to make a simple family game . Do you play? If you like to play simple games of skill like Mikado, Jenga & Co. this will definitely be something for you. Even small children can join in and try out everything .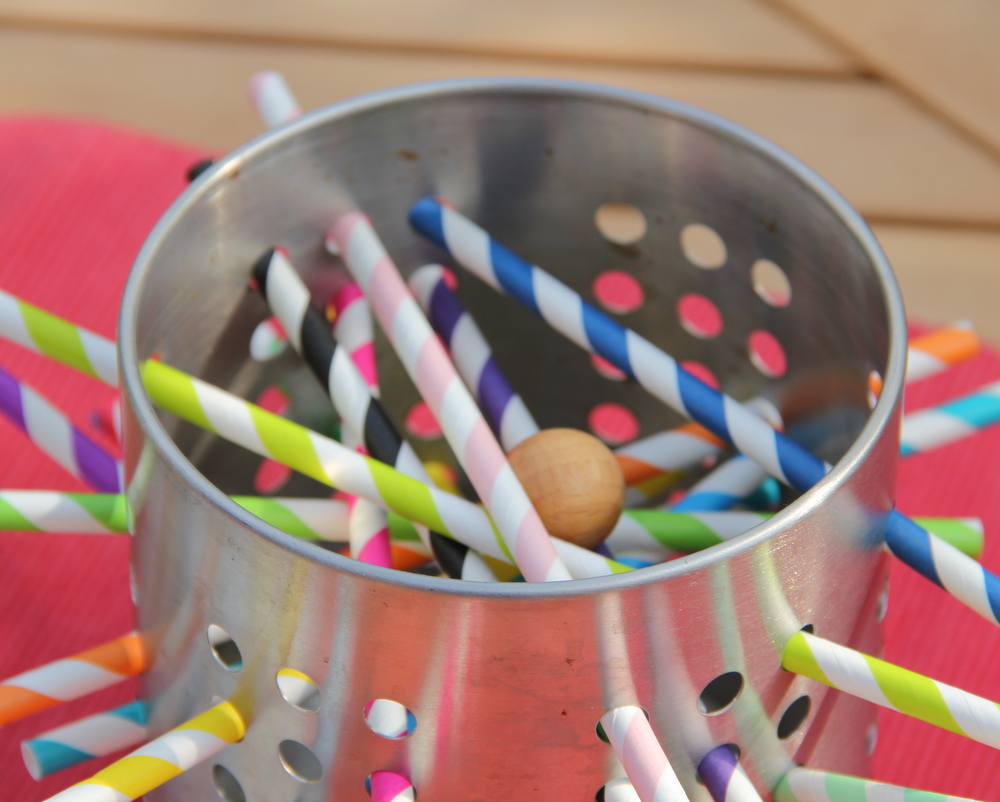 This is what you need to make it:
Apart from the IKEA cutlery stand*, all you need is a pack of narrow straws and a ball made of wood or, even better, polystyrene. A mini pompom made of wool is also a great idea.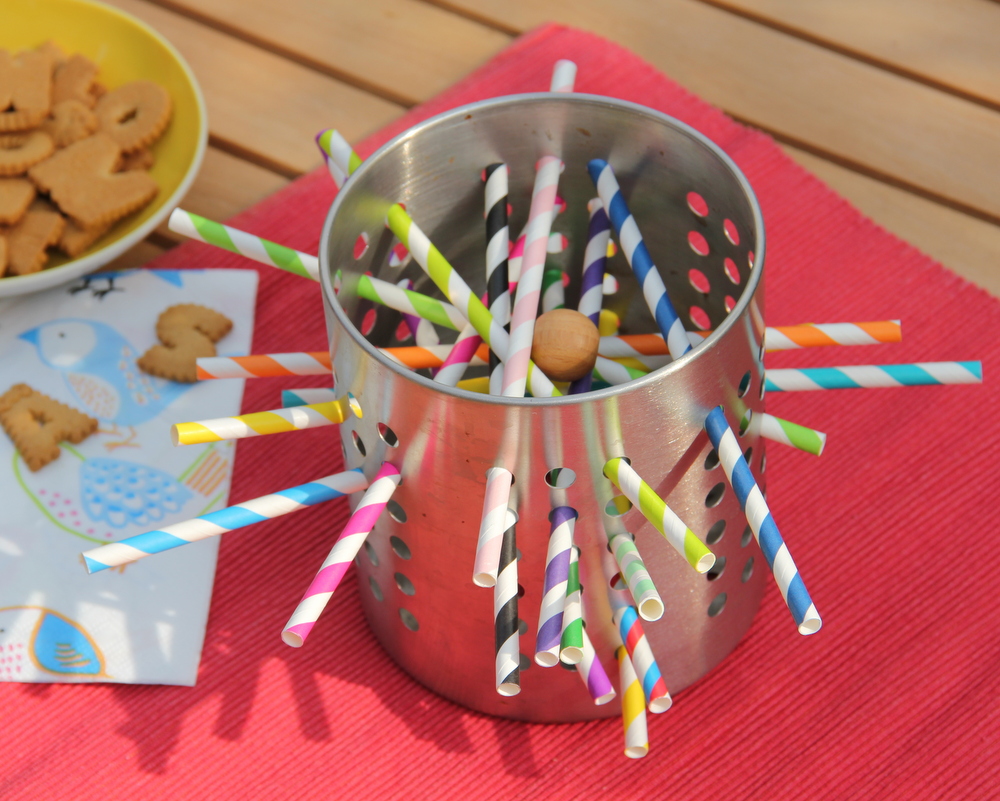 And this is how it works:
Put as many straws as possible criss-cross through the holes of the basket so that a real "net" of straws is created.
One player places the ball on top of the straws with a steady hand. With this you are ready to start the first round of your new game!
The first player chooses a straw and carefully pulls it out. The aim is not to change the position of the ball as much as possible. If it moves, it's the next player's turn . If it does not move, another drinking straw may be pulled out.
The winner is the one who collects the most stalks before the ball lands on the ground.
Just give it a try! After all, it's much nicer to play together on the terrace or balcony in the evening than to sit in front of the TV, especially in summer. Tell us who is on the winner's rostrum in your house: is it the parents or the children? Our guess is that the kids will win :-)
More ideas for summer games on the terrace
How about an XXL party game? The highlight of the next garden party! We'd love you to share the IKEA hack!
* All links marked with an asterisk are advertising links pointing to the IKEA website or to pages of other advertising partners.